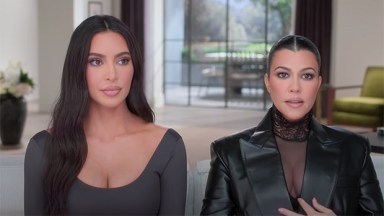 Image Credit: Hulu
In the opening moments of The Kardashians season 4 trailer, Kourtney and Kim Kardashian sit down together for a confessional. This supposed détente between the sisters is surprising considering what goes down in season 4. At one point, Kourtney, 44, cries on the phone with Kim, 42, and says she hates her sister.
Kourtney and Kim's phone conversation starts off very hostile. "Are you happy? You're a different person. You hate us, and we all talk about it," an angry Kim says to Kourtney.
Kim acknowledges that they're both getting "riled up" over things, which is causing further strain in their relationship. "You're just a witch, and I hate you," Kourtney tells Kim while in tears. This latest turn in their relationship comes three years after the sisters got into a physical fight after Kim dissed Kourtney's work ethic.
Kris Jenner, 67, is shocked to learn from Khloe Kardashian, 39, that Kim and Kourtney are "still going at it." The two oldest Kardashian sisters were at odds last season over Kim's Dolce & Gabbana partnership, and Kourtney accused Kim of using her wedding to Travis Barker, 47, as a "business opportunity."
Kourtney, who is expecting her fourth child and recently had emergency fetal surgery, admits in the trailer that "last season was really hard" for her. "I don't feel understood," Kourtney says. The Lemme founder is opening up about her pregnancy in the new season.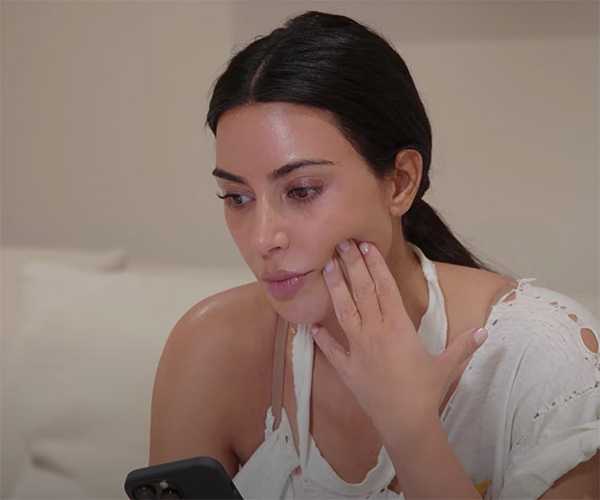 Kim Kardashian on the phone with Kourtney in season 4. (Hulu)
Kourtney is never one to mince words — with anyone. She sits down with Khloe's on-again-off-again partner, Tristan Thompson, 32, in the season 4 trailer. "I don't think you deserve Khloe," Kourtney declares. Despite cheating scandals and fathering a secret child, Khloe and Tristan welcomed their second child together via surrogate in 2022. In season 4, Khloe reveals that she and Tristan are in "sensitive times." However, Khloe is stressing to everyone that she is very single.
The Kardashians season 4 will premiere Sept. 28 on Hulu. New episodes will drop every Thursday.
Sourse: hollywoodlife.com