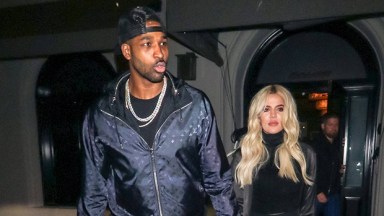 Image Credit: Shutterstock
Khloé Kardashian gets real with best friend Malika Haqq about how she feels about Tristan Thompson in the October 26 episode of The Kardashians. Khloé, 39, brings up how she's been hurt by Tristan, 32, in the past, the latest time being his paternity scandal.
"What happened between me and Tristan, I've been cheated on by many people, I've dealt with it, I got it. This other situation was the most wild thing," she tells Malika, 40. "And not only was it finding out he had someone else pregnant, but I secretly had my own surrogate pregnant. Never in a million years would I have thought that. Then this while year goes by, my son's not even one yet, and look how much has changed."
She adds, "I didn't speak to Tristan at all for six months. Not even about the kids. Now look, now we're back to being really good friends."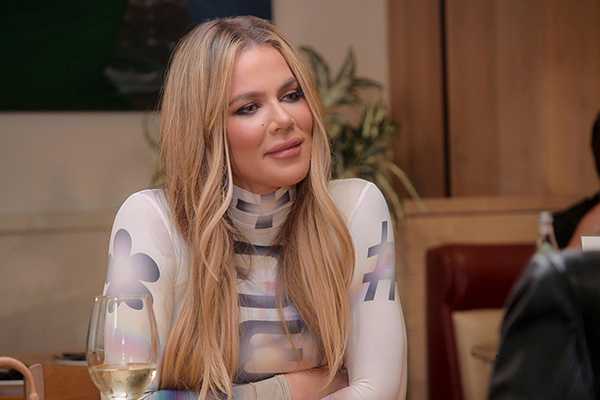 Khloe Kardashian during the October 27 episode. (Hulu)
Back in December 2021, personal trainer Maralee Nichols filed a paternity lawsuit against Tristan and claimed she was pregnant with his child. At the time, Khloé and Tristan were engaged, but she soon broke it off. After months of back and forth, Tristan confirmed in January 2022 that he is the father of Maralee's son.
While Khloé wishes she was "married," she confesses that she's "not attracted to Tristan" anymore. She continues, "Tristan is so handsome, he's a beautiful statue of a human. Like I'm not blind. But I can't think about kissing him on the lips. None of that. It's just not in my wheelhouse."
Khloé isn't sweating being single right now. She's focusing on her kids, True, 5, and Tatum, 1, and hopes to open up her heart again someday. "I want to date people I think and see what's out there," she says. "I want to feel proud like when I go into a room and I'm with my man and I don't think everyone is laughing at me for being a weak b***h for staying with someone."
Earlier in the episode, Kris Jenner urges her daughter to consider taking Tristan back. This sparks a conversation about why Kris cheated on Robert Kardashian Sr. Khloé promises her mother that she's content with her life at the moment. "I already have my happily ever after with my kids. I'm totally happy," she says. New episodes of The Kardashians premiere Thursdays on Hulu.
Sourse: hollywoodlife.com