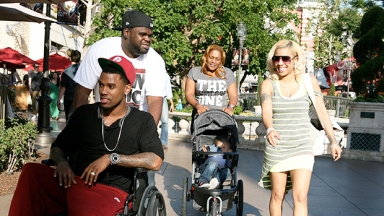 View gallery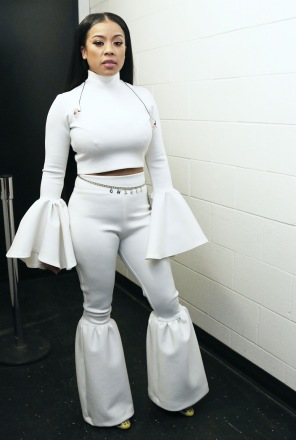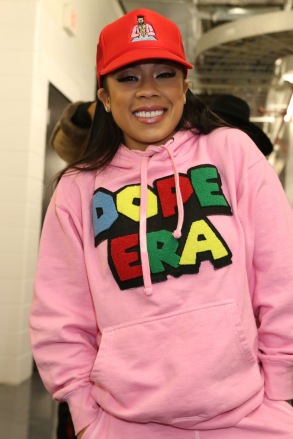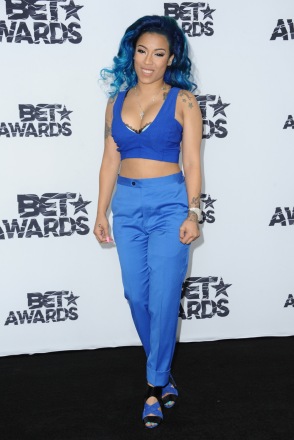 Image Credit: SplashNews
Keyshia Cole was married to Daniel Gibson from 2011 to 2020.
They split in 2014 and remained estranged before finalizing their divorce.
Keshia and Daniel had one child together; she had a second child, a son, with Niko Khale.
From singing backup vocals for MC Hammer to being dubbed the "Princess of Hip-Hop Soul" to starring in her reality television show, Keyshia Cole has lived quite a life. That life will be center stage in This Is My Story, the Lifetime original documentary, airing on June 24 at 8/7c. One part of her story is her relationship with Daniel Gibson, the father of her first child and her former husband.
Keyshia, 41, and Daniel, 37, tied the knot in 2011, but the relationship didn't last long after that. The couple split shortly after tying the knot, but it would take forever to resolve the divorce. By the time the former lovers finalized the details, Keyshia would welcome another child into the world with her then-boyfriend, Niko Khale. Ahead of the Lifetime movie, here's what you need to know about the men Keyshia has loved.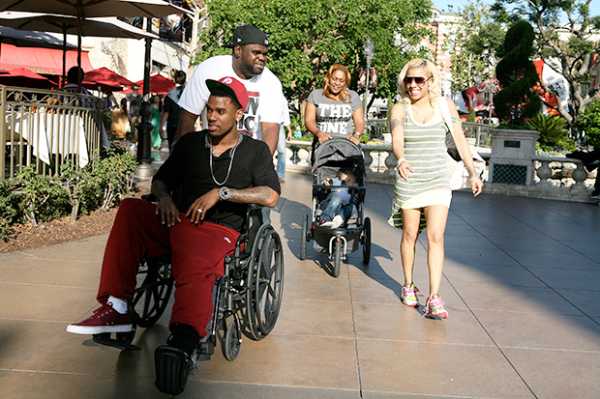 Keyshia Cole with husband Daniel Gibson and son in 2012 (SplashNews)
Daniel Gibson
Daniel Gibson (b. Feb. 27, 1986) is a former NBA player, having played for the Cleveland Cavaliers from 2006 to 2013. The Cavs picked Gibson in the second round of the draft, and he would retire before LeBron James helped bring a championship to Cleveland in 2016. At the end of his career, Gibson would average 7.8 points per game over the span of 397 games played.
Gibson and Cole began dating in 2009, per Essence. They were engaged in 2010; the following year, they tied the knot in a Hawaiian ceremony. In 2010, they welcomed their son, Daniel Hiram Gibson Jr. Their relationship was documented in Keyshia & Daniel: Family First, a single-season reality television series that aired on BET in 2012. It was Cole's second series, having starred in Keyshia Cole: The Way It Is from 2006 to 2008.
However, the honeymoon period would end shortly afterward. The couple split in 2014, per The Blast, and Cole filed for divorce in 2017, citing irreconcilable differences. The estrangement was captured in Keyshia Cole: All In, another single-season reality television show for BET.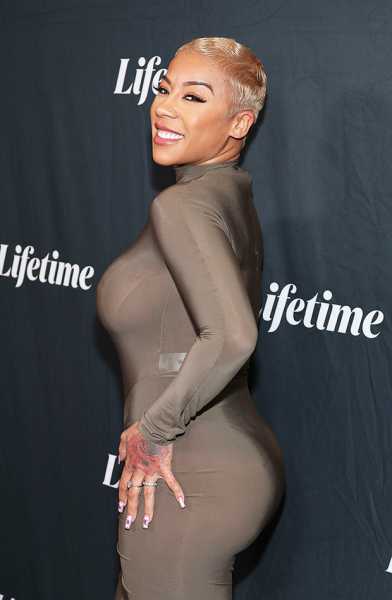 Keyshia in 2023 (John Salangsang/Shutterstock)
In her divorce petition, Cole requested joint legal and physical custody of their son. "I'd just rather avoid those kind of questions for my son's sake," she said in 2014 amid rumors of a divorce, per HuffPost. "We'll know it as the time goes by, what's going to happen…I just want to protect my son, that's it…No matter how much I dislike this man, it will never be to the point where he can't see his son. Period."
"All those emotions are gone. I don't feel anything," Cole said about the divorce filing when she stopped by The Breakfast Club in 2017, per RapUp. "I prayed for that. There were times when I would really wonder why and ask myself, 'Is it you?' I just realized that with or without me, you're still gonna be a slucket-bucket. That's jokingly but seriously joking. You just have to realize. Ain't no hard feelings. It happened the way it happened. Everything happens for a reason."
After years of trudging through the courts, Cole and Gibson finalized the split in September 2020. "I'm so damn happy my divorce is FINALLY, FINAL!!! This is not a SHADE POST PROMISE! Just a genuinely happy post that that weight is lifted from over both our heads," she posted to IG, per Essence.
A month later, she appeared on The Breakfast Club to talk about the split. "To be on that show with Gib and look at all the things you're doing, this is personal business," she said, per Essence. "You guys should check out the reunion, cause I think he said something like, 'Oh yea, I'm single now. I can do whatever I want.' I was like, 'Sir, you were doing all this when we were married though.' Like stop, this is no different."
When cohost Angela Yee pointed out that Gibson was pursuing Cole heavily, Keyshia brushed it off. "And was acting like it was a God thing," Cole replied. "'And God said. And God is this.' And I was to a point where I was like, 'OK you can't keep using God.'"
Niko Khale
During her 2017 appearance on The Breakfast Club, Keyshia Cole spoke about possibly dating while separated from Daniel Gibson. "Yeah. I mean, sorta yeah," she said. "There is somebody, but it's a slow kinda procedure with the whole getting to know each other thing, and it takes time. People make mistakes and learn."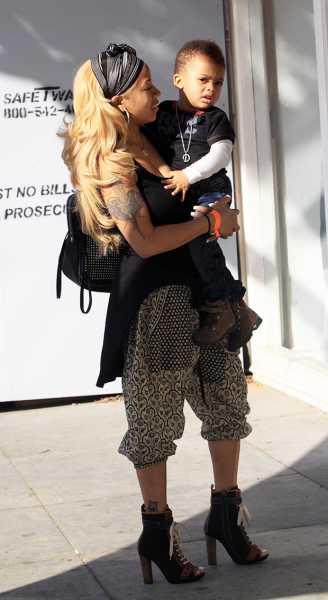 Keyshia with her first son (TOOT/RAMEY PHOTO/MEGA)
Two years later, Keyshia would announce that she was expecting her second child with Niko Khale. They welcomed a son – Tobias Kale — in August 2019, but they were broken up a year later.
Niko was listed as an independent artist in 2019, per the Atlanta Black Star. The DC native was once known as "Ace Primo" but went by his real name. "I'm in a different place now," he said about the name change. "Where things like accomplishments and leaving a legacy behind matter to me. I want all my accomplishments and contributions to hip-hop and society, in general, to be tied to my name. I always will always be Primo in the streets, but Niko Khalé is who I am… that's my birth given. I want the world to know me for me, not an alias."
The couple unfollowed each other in the summer of 2020, and by the Autumn of that year, their relationship was over.
Click to Subscribe to Get Our Free HollywoodLife Daily Newsletter to get the hottest celeb news.
View Related Gallery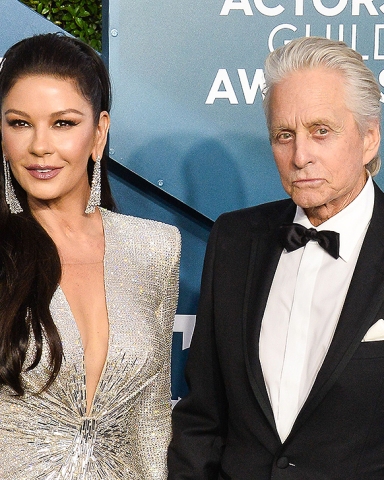 Catherine Zeta-Jones and Michael Douglas arrive for the 26th annual SAG Awards held at the Shrine Auditorium in Los Angeles on Sunday, January 19, 2020. The Screen Actors Guild Awards will be broadcast live on TNT and TBS. SAG Awards 2020, Los Angeles, California, United States – 19 Jan 2020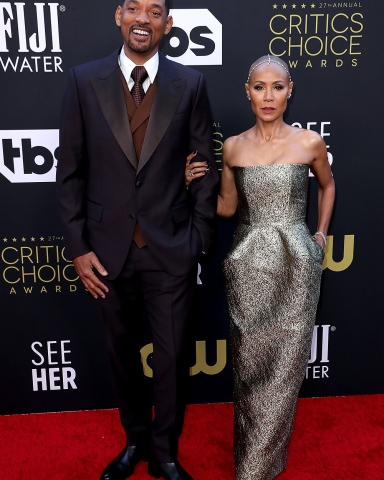 Will Smith, Jada Smith 27th Critics' Choice Awards, Arrivals, Los Angeles, California, USA – 13 Mar 2022
Sourse: hollywoodlife.com