Gordon Ramsay, MrBeast, Dara Khosrowshahi, and Debbie Roberts take a look at this week's "ghost kitchen" delivery service challenge in this EXCLUSIVE preview of the June 14 episode of Gordon Ramsay's Food Stars. They examine the Blue Team's "better bowls" for quality.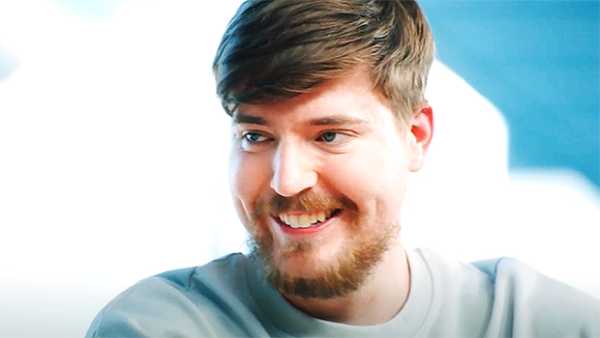 MrBeast in the June 14 episode of 'Food Stars.' (FOX)
"For me, it does look healthy and premium. I just don't know if it's up to that $13.99," Dara, the CEO of Uber & Uber Eats says. He also looks at his filet mignon bowl and says it "doesn't look appetizing at all."
Gordon inspects the filet mignon bowl. "It's all undercooked," he says. MrBeast can't even eat his bowl. "It's just like drenched in pepper. I actually am kind of terrified to eat it because I don't want to cry. It literally made my eyes water. I've never hd that happen before," he says as he wipes tears from his eyes.
MrBeast, the famous YouTuber and owner of MrBeast Burgers, joins as a guest judge in the June 14 episode. In this week's episode, the entrepreneurs must have excellent time management, advertising, and quality control skills to win the next challenge. Gordon pits two teams against each other to create an enticing menu for a delivery-only restaurant that will serve office workers in Downtown Los Angeles.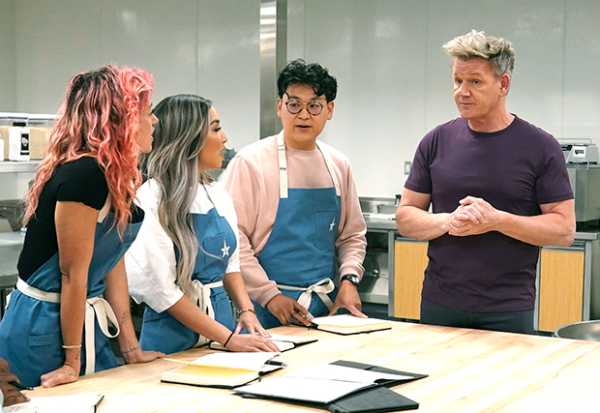 Gordon Ramsay with entrepreneurs in the new episode of 'Food Stars.' (FOX)
The teams must cook in a pared-down "ghost kitchen" to create food that has consistent quality and can be easily delivered. As the customers will be ordering on a food delivery app, the teams have to take visually appealing photos of the food and market it to the local workers. The team that receives the best feedback from experts in the multi-billion-dollar food delivery business.
Through a series of challenges, these entrepreneurs have to showcase their business skills, test their drive, and convince Gordon that they have what it takes to earn his personal investment of $250,000. Gordon Ramsay's Food Stars airs Wednesdays on FOX.
Click to Subscribe to Get Our Free HollywoodLife Daily Newsletter to get the hottest celeb news.
View Related Gallery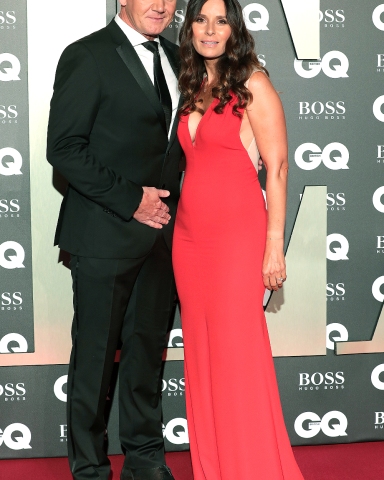 Gordon Ramsay and Tana Ramsay GQ Men of the Year Awards, Arrivals, Tate Modern, London, UK – 03 Sep 2019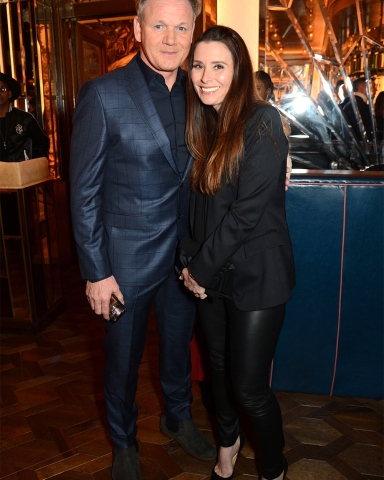 Gordon Ramsay and Tana Ramsay GQ Dinner, Fall Winter 2019, London Fashion Week Men's, UK – 07 Jan 2019 Dylan Jones and David Beckham celebrate London Fashion Week Men's at Brasserie of Light in Selfridges
Sourse: hollywoodlife.com