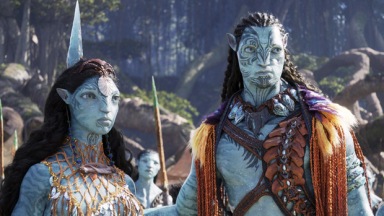 View gallery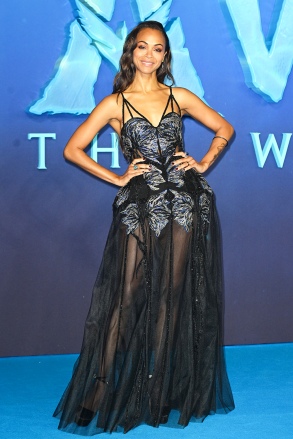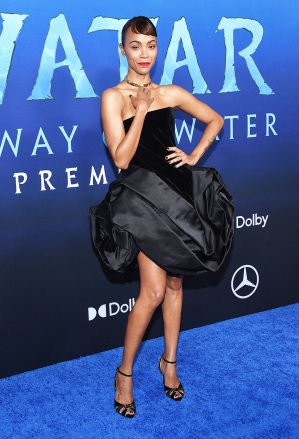 Image Credit: Walt Disney Studios Motion Pictures / Courtesy Everett Collection
Avatar 3 will be released December 19, 2025.
James Cameron directed the film.
Sam Worthington and Zoe Saldaña star in the film.
There's a lot of hype for Avatar 3, after the first two films totally dominated at the box office. But fans have to wait a while until they get the next sequel in director James Cameron's science fiction franchise. Disney announced on June 13 that the third film has been delayed until 2025. As disappointing as that is, it's still not as long as the 13-year gap between 2009's Avatar and 2022's Avatar: The Way Of Water.
Avatar is about Jake Sully (Sam Worthington), a paraplegic Marine dispatched to the moon Pandora, where he meets the inhabitants known as the Na'vi. The third film is expected to introduce an antagonistic group of the Na'vi, called the Ash People. From the film's release date, to the plot, here's everything you need to know about Avatar 3.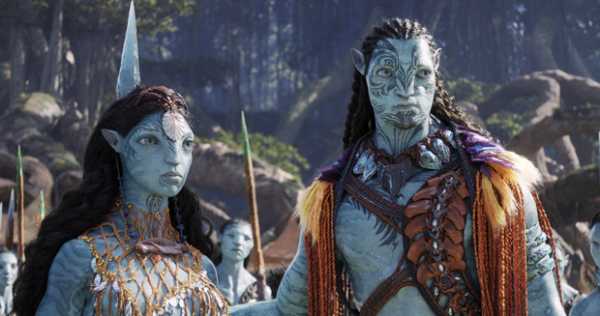 Avatar 2 (Photo: Walt Disney Studios Motion Pictures / Courtesy Everett Collection)
Avatar 3 Release Date
Avatar 3 is set to arrive in theaters on December 19, 2025. The release date has changed nine times. The movie was supposed to come out December 20, 2024, before it was delayed, again, on June 13, amidst the ongoing writers strike. The rumored title for the third film is Avatar: The Seed Bearer.
Star Zoe Saldana had a great reaction to the release delays of Avatar 3, Avatar 4, and Avatar 5. "Great! I'm gonna be 53 when the last avatar movie comes out. I was 27 when I shot the very first @avatar movie," she wrote on her Instagram Stories.
Avatar 3 Cast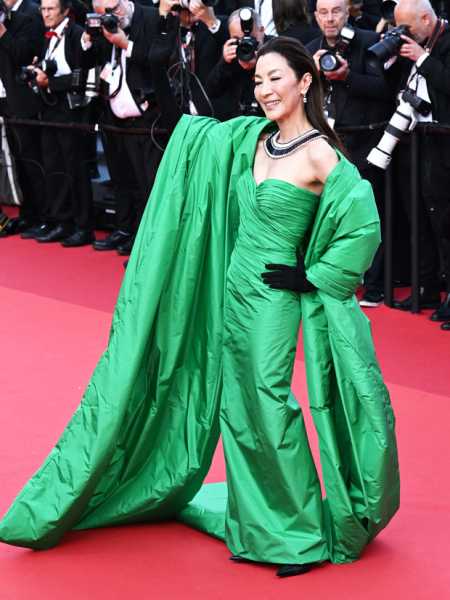 Michelle Yeoh is starring in 'Avatar 3' (Photo: Anthony Harvey/Shutterstock)
Avatar 3 features an ensemble cast led by Sam Worthington and Zoe Saldana. Sam plays the human Jake Sully while Zoe plays Jake's Na'vi wife, Neytiri. Other returning cast members include Sigourney Weaver as Kiri Sully, Stephen Lang as Colonel Miles Quaritch, Giovanni Ribisi as Parker Selfridge, Joel David Moore as Dr. Norm Spellman, CCH Pounder as Mo'at, Kate Winslet as Ronal, Edie Falco as General Frances Ardmore, Jack Champion as Miles "Spider" Socorro, Cliff Curtis as Tonowari, Dileep Rao as Dr. Max Patel, Britain Dalton as Lo'ak, Brendan Cowell as Captain Mick Scoresby, and Jermaine Clement as Dr. Ian Garvin.
New faces are popping up in Avatar 3, as well. Oscar winner Michelle Yeoh is joining the franchise as Dr. Karina Mogue, a human scientist. Game of Thrones alum Oona Chaplin is playing Varang, leader of the Ash People. David Thewlis has been cast as a Na'vi character.
What Will Avatar 3 Be About?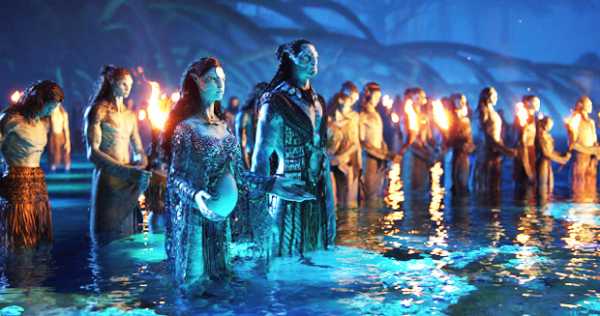 Avatar (Photo: Walt Disney Studios Motion Pictures / Courtesy Everett Collection)
Director James Cameron teased the Avatar 3 plot in an interview with the French newspaper 20 Minutes. "The fire will be represented by the 'Ash People.' I want to show the Na'vi from another angle because, so far, I have only shown their good sides," James said in the interview. "In the early films, there are very negative human examples and very positive Na'vi examples. In Avatar 3, we will do the opposite." The famous director added, "We will also explore new universes while continuing the story of the main characters. I can say that the last parts will be the best. The others were an introduction, a way to set the table before serving the meal."
Producer Jon Landau teased more about the Ash People's role in the third film to Empire magazine. "There are good humans and there are bad humans. It's the same thing on the Na'vi side," he explained. "Oftentimes, people don't see themselves as bad. What is the root cause of how they evolve into what we perceive as bad? Maybe there are other factors there that we aren't aware of."
James Cameron has also confirmed that Jake Sully won't narrate the third film. Avatar 3 will be narrated by Jake and Neytiri's second son, Lo'ak. "Lo'ak really emerged as a character that people went with," James said on Edith Bowman's podcast, Soundtracking, in January 2023. "So I might find ways to sort of—now, he's already the narrator—oh, I'm giving something away here. But it's OK," James added. "I think it could be intriguing for people to think about what's coming."
Avatar 3 Filming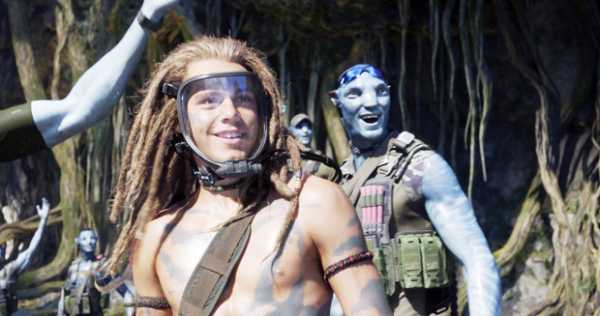 Avatar (Photo: Walt Disney Studios Motion Pictures / Courtesy Everett Collection)
It's been confirmed that most of Avatar 3's filming was done during production on Avatar 2. In an interview with Variety before the second film's release, James Cameron said the still-unfinished third film is "a bit shadowy" and is "way too long." He continued, "I haven't really turned my energy into a disciplined cutting process on that yet. But I know I've got the performances. That's the important thing. I've done all the capture. I've done most of the live action shooting. I still owe a little bit on some of the adult characters. We were more concerned with the kids aging out."
Jon Landau revealed that they shot "95 percent" of Avatar 3, in a Dec. 2022 interview with Collider. "We have a little bit that we have to still pick up," he shared.
Avatar Sequels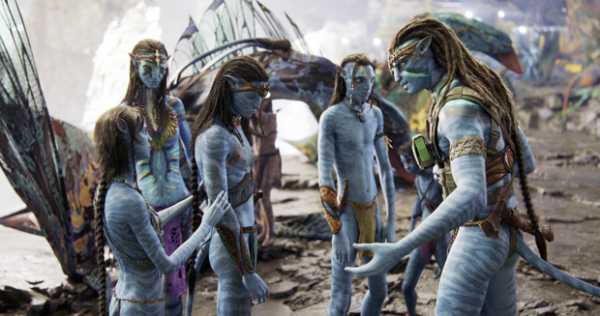 Avatar (Photo: Walt Disney Studios Motion Pictures / Courtesy Everett Collection)
Avatar 3 is the midway point of the movie franchise. Avatar 4 and Avatar 5 are coming out in theaters on December 21, 2029 and December 19, 2031, respectively. Most of the cast, including Sam Worthington and Zoe Salanda, are returning for the final two movies. The first act of Avatar 4 has already been shot, according to Jon Landau's Collider interview. The rumored title for Avatar 4 is Avatar: The Tulkun Rider. Jon Landau confirmed that there's going to be a time jump before the fourth film.
The rumored title for Avatar 5 is Avatar: The Quest for Eywa. Jon Landau revealed in an interview with io9 that the fifth Avatar film would feature Zoe Saldana's character Neytiri visiting Earth. "In movie five there is a section of the story where we go to Earth. And we go to it to open people's eyes, open Neytiri's eyes, to what exists on Earth," he revealed.
Click to Subscribe to Get Our Free HollywoodLife Daily Newsletter to get the hottest celeb news.
View Related Gallery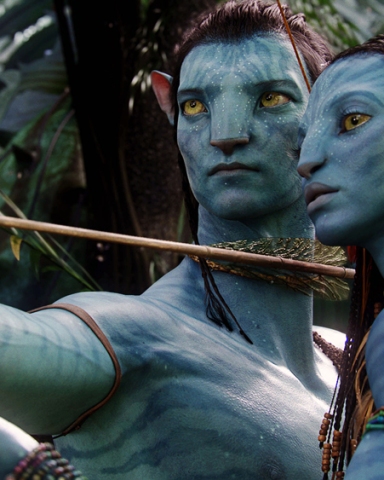 AVATAR, from left: Sam Worthington, Zoe Saldana, 2009, TM & Copyright ©20th Century Fox. All rights reserved/Courtesy Everett Collection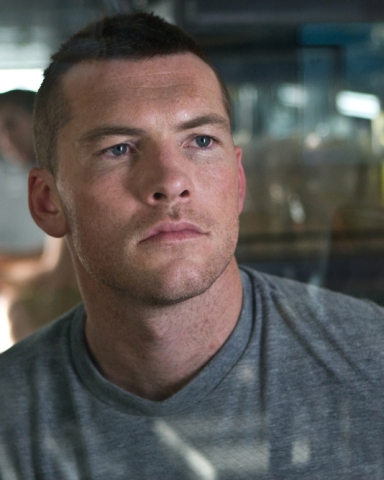 AVATAR, Sam Worthington, 2009. TM & Copyright ©20th Century Fox. All rights reserved/Courtesy Everett Collection
Sourse: hollywoodlife.com