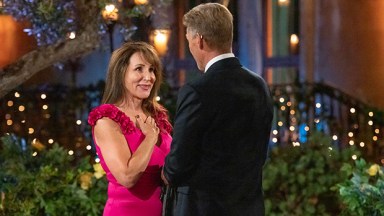 Image Credit: ABC
Faith has been a high school teacher.
Faith has two sons.
Faith currently lives in Benton City, Washington.
It's the era of The Golden Bachelor! Gerry Turner will be meeting 22 women during the September 28 premiere of the senior spinoff. One of those women is Faith Martin, a 60-year-old looking to start a new chapter in her love life.
"It's a good time for us to realize in these golden years that we have a lot of life to live," Faith said in her introduction video. She makes quite the entrance on The Golden Bachelor by arriving via motorcycle. Will Faith find love with Gerry, 72? Time will tell. HollywoodLife has rounded up 5 key things to know about Faith as her Golden Bachelor begins.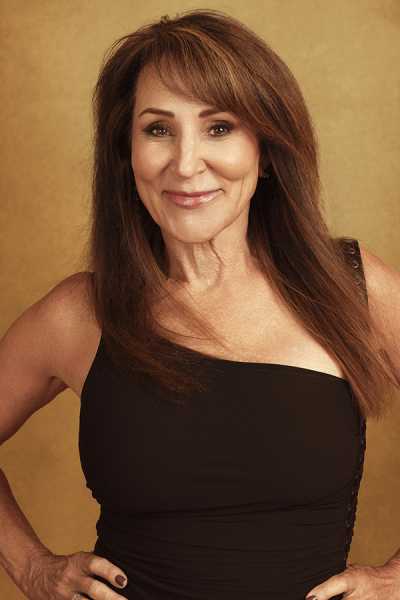 Faith Martin is a contestant on 'The Golden Bachelor.' (ABC)
Faith Is a High School Teacher
Faith taught Broadcast Production to high school students at the Tri-Tech Skills Center in Kennewick, Washington, according to her website. She educated her students about hosting and production, using her experience from her years in radio and podcasting.
Faith Has a Large Family
Faith is the proud mother of two sons. She has five grandchildren. Faith frequently posts photos of her precious family on her Instagram.
Faith Is a Singer
Faith has released several singles, most recently "Don't Talk to Me." Her music is available on Apple Music and Spotify. She's also been the lead singer and guitarist in cover bands over the years. She's also one half of an acoustic duo with her bandmate, Bobby Nelson.
View this post on Instagram
Faith Is a Radio and Podcast Host
Faith has had a long career in radio. Right now, she's on three different stations: two in the Tri-Cities and one out of Tulsa, Oklahoma. She also hosts the podcast, The Dating Chronicles of a Fifty-Something Female, which is available on Spotify.
Faith Has Moved All Over the West Coast
Faith was born and raised in Santa Cruz, California. She lived in Provo, Utah, for a time before moving to the Tri-Cities area of Washington, specifically Benton City. She loves to ride her horse, Liberty, in her spare time.
Sourse: hollywoodlife.com