View gallery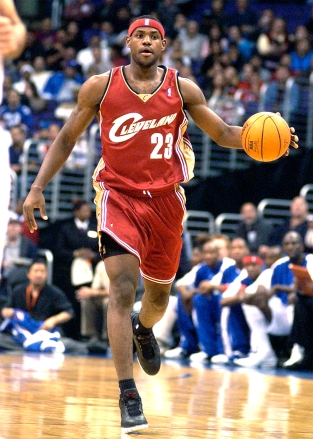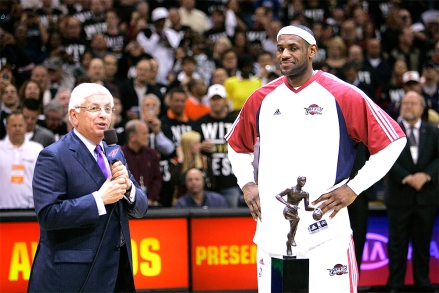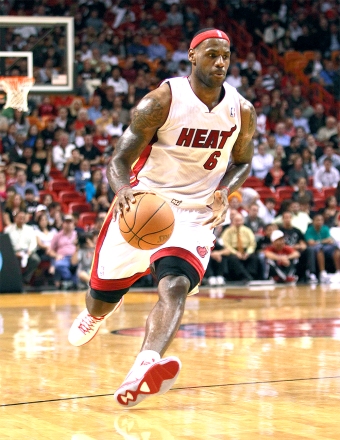 Image Credit: Scott Kirkland/Shutterstock
Dermot Mulroney stars as Coach Keith Dambrot in the new Peacock film Shooting Stars, which chronicles the origin of LeBron James and his high school years. For a period of time, Dambrot coaches the "Fab Five" as they try to cement their place in high school basketball history. HollywoodLife spoke with Dermot about working with his young co-stars and learning from them, including Stranger Things star Caleb Laughlin.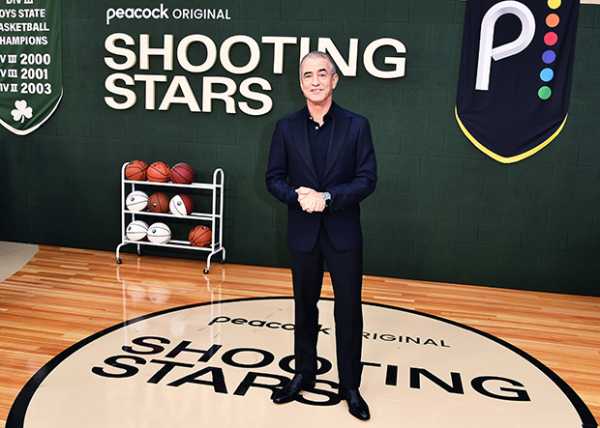 Dermot Mulroney at the 'Shooting Stars' premiere. (Shutterstock)
"There wasn't a moment of warm-up with Caleb. It was already all in place. I think there was a mutual respect that actors have for each other anyway," Dermot told HollywoodLife during the movie's press junket. "It really just meant so much to me, and then just had that instant bond with Caleb. We've remained friends. I'm in the group text with the players, which is so fun. I just take as much of that youth energy, even with Scream. Working with young actors like that I've been so lucky lately in that way. But these two in particular, it's incredible growth and inspiration for me taking it from 18 and 19-year-old young people. It's really remarkable. I'm not that dumb that I would miss what a wonderful piece of life energy this is for me."
The Family Stone alum admitted that seeing all the young actors, including Mookie Cook, who plays LeBron, was "jaw-dropped." He was also impressed at how much work the cast put into the film.
"The work never stopped," Dermot continued. "Obviously, they worked long days playing basketball. They played more basketball there than pro basketball players play. They played basketball 8 and 10 hours a day to make this film. They were on their feet running the whole day. But then when they weren't playing basketball, they were working just as hard on how to make things just simple and clean. Chris Robinson is a magician that helped a lot. He's got an incredible touch."
Dermot didn't get to meet the real Keith Dambrot, but he was able to watch and study "great footage" of the basketball coach. However, everything he needed was in the script. "The script was written so well, particularly those scenes with Lil Dru that gave it such a humanity, even though some of the choices he [Dambrot] make has some negative impact on the characters and trigger some of the main characters' abandonment issues," the actor said. "So in a way, as a heavy role, Chris Robinson wanted me to be a hard-ass coach. I saw some footage of Dambrot losing his temper on the sidelines a little bit on YouTube and that was really illustrative. I'll also credit the basketball coach consultants for this movie. They helped me so much because they fed me quick little lines of what a coach would say, or how I behave. I got great instruction from guys who do it for a living and have lived that life their whole life."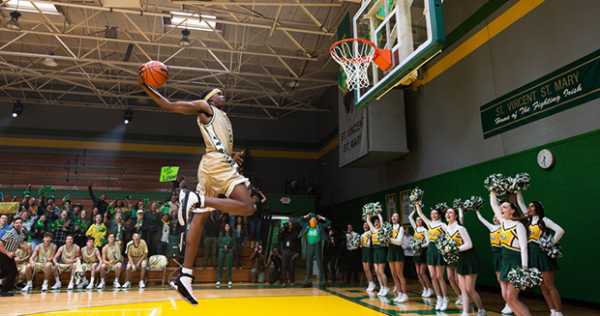 Mookie Cook as young LeBron James. (Peacock)
While the primary focus of Shooting Stars is on the "Fab Five" and what's happening on the court, the film does touch on the beginning of LeBron and Savannah James' love story. "They just so quietly capture that beautiful romance, which if everyone doesn't know, they're still married. They've experienced so much life together," Dermot noted.
During the movie's premiere, Dermot revealed that LeBron was "making cute noises" when the film was covering their romance. "I don't know what the utterance was, but he started to have a lot of fun in that moment. It was so endearing. It's a beautiful story. I just want to say how nice it was depicted in the film in a way that we don't see often enough," he said. Shooting Stars is now available on Peacock.
Click to Subscribe to Get Our Free HollywoodLife Daily Newsletter to get the hottest celeb news.
View Related Gallery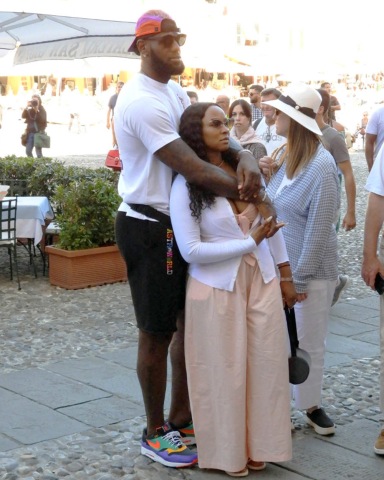 LeBron James spotted strolling e doing some luxury shopping in Portofino with wife Savannah. 09 Sep 2019 Pictured: LeBron James, Savannah James. Photo credit: Oliver Palombi / MEGA TheMegaAgency.com +1 888 505 6342 (Mega Agency TagID: MEGA499465_018.jpg) [Photo via Mega Agency]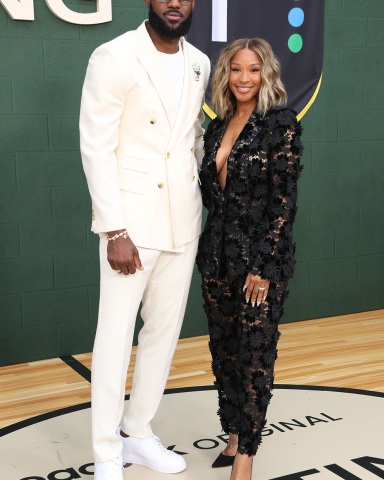 LeBron James and Savannah James 'Shooting Stars' film premiere, Los Angeles, California, USA – 31 May 2023
Sourse: hollywoodlife.com