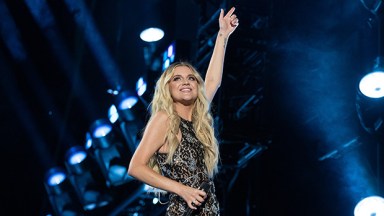 Image Credit: Amiee Stubbs/imageSPACE/Shutterstock
Get ready to head back to Nashville! The 2023 CMA Awards nominations were announced on September 7, and Lainey Wilson leads the pack with a whopping 9 nominations. Jelly Roll followed closely behind Lainey with 5 nominations. Country music faves Kelsea Ballerini, Morgan Wallen, Carrie Underwood, and more scored nods as well. The 2023 nominations list featured plenty of first-nominees, including Zach Bryan, Mason Allen, Renee Blair, and more.
This year's CMA Awards will take place on November 8 and air live from Nashville on ABC. Luke Bryan and Peyton Manning will co-host the show. Scroll down to see the full list of the CMA Awards 2023 nominations.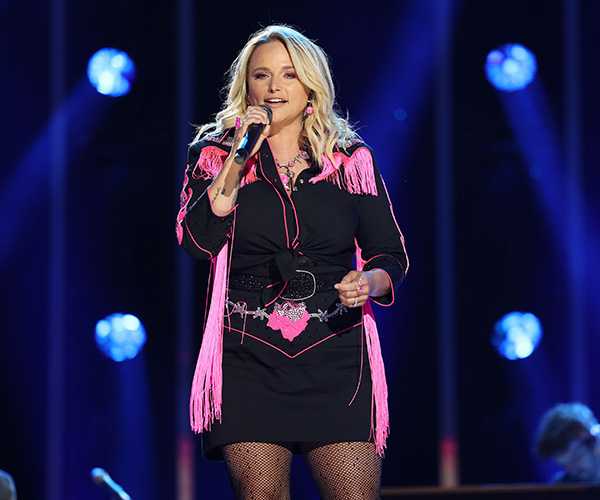 Miranda Lambert performing at CMA Fest. (Curtis/AFF-USA/Shutterstock)
ENTERTAINER OF THE YEAR
Luke Combs
Chris Stapleton
Carrie Underwood
Morgan Wallen
Lainey Wilson
SINGLE OF THE YEAR
Award goes to Artist(s), Producer(s) and Mix Engineer(s)
"Fast Car" – Luke Combs
Producers: Luke Combs, Chip Matthews, Jonathan Singleton
Mix Engineer: Chip Matthews
"Heart Like A Truck" – Lainey Wilson
Producer: Jay Joyce
Mix Engineers: Jason Hall, Jay Joyce
"Need A Favor" – Jelly Roll
Producer: Austin Nivarel
Mix Engineer: Jeff Braun
"Next Thing You Know" – Jordan Davis
Producer: Paul DiGiovanni
Mix Engineer: Jim Cooley
"wait in the truck" – HARDY (feat. Lainey Wilson)
Producers: HARDY, Joey Moi, Jordan Schmidt, Derek Wells
Mix Engineer: Joey Moi
ALBUM OF THE YEAR
Award goes to Artist, Producer(s) and Mix Engineer(s)
Ashley McBryde Presents: Lindeville – Ashley McBryde
Producers: John Osborne, John Peets
Mix Engineers: Gena Johnson, John Osborne
Bell Bottom Country – Lainey Wilson
Producer: Jay Joyce
Mix Engineers: Jason Hall, Jay Joyce
Gettin' Old – Luke Combs
Producers: Luke Combs, Chip Matthews, Jonathan Singleton
Mix Engineers: Michael H. Brauer, Jim Cooley, Chip Matthews
One Thing At A Time – Morgan Wallen
Producers: Jacob Durrett, Charlie Handsome, Joey Moi, Cameron Montgomery
Mix Engineers: Josh Ditty, Joey Moi, Eivind Nordland
Rolling Up the Welcome Mat – Kelsea Ballerini
Producers: Kelsea Ballerini, Alysa Vanderheym
Mix Engineers: Dan Grech-Marguerat, Alysa Vanderheym
SONG OF THE YEAR
Award goes to Songwriter(s)
"Fast Car"
Songwriter: Tracy Chapman
"Heart Like A Truck"
Songwriters: Trannie Anderson, Dallas Wilson, Lainey Wilson
"Next Thing You Know"
Songwriters: Jordan Davis, Greylan James, Chase McGill, Josh Osborne
"Tennessee Orange"
Songwriters: David Fanning, Paul Jenkins, Megan Moroney, Ben Williams
"wait in the truck"
Songwriters: Renee Blair, Michael Hardy, Hunter Phelps, Jordan Schmidt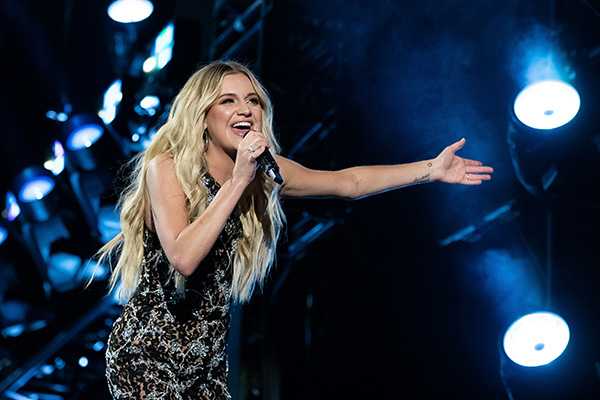 Kelsea Ballerini performing in 2022. (Amiee Stubbs/imageSPACE/Shutterstock)
FEMALE VOCALIST OF THE YEAR
Kelsea Ballerini
Miranda Lambert
Ashley McBryde
Carly Pearce
Lainey Wilson
VOCALIST OF THE YEAR
Luke Combs
Jelly Roll
Cody Johnson
Chris Stapleton
Morgan Wallen
VOCAL GROUP OF THE YEAR
Lady A
Little Big Town
Midland
Old Dominion
Zac Brown Band
VOCAL DUO OF THE YEAR
Brooks & Dunn
Brothers Osborne
Dan + Shay
Maddie & Tae
The War And Treaty
MUSICAL EVENT OF THE YEAR
Award goes to Artists and Producer(s)
"Save Me" – Jelly Roll (with Lainey Wilson)
Producers: Zach Crowell, David Ray Stevens
"She Had Me At Heads Carolina (Remix)" – Cole Swindell & Jo Dee Messina
Producer: Zach Crowell
"Thank God" – Kane Brown (with Katelyn Brown)
Producer: Dann Huff
"wait in the truck" – HARDY (feat. Lainey Wilson)
Producers: HARDY, Joey Moi, Jordan Schmidt, Derek Wells
"We Don't Fight Anymore" – Carly Pearce (featuring Chris Stapleton)
Producers: Shane McAnally, Josh Osborne, Carly Pearce
MUSICIAN OF THE YEAR
Jenee Fleenor
Paul Franklin
Rob McNelley
Derek Wells
Charlie Worsham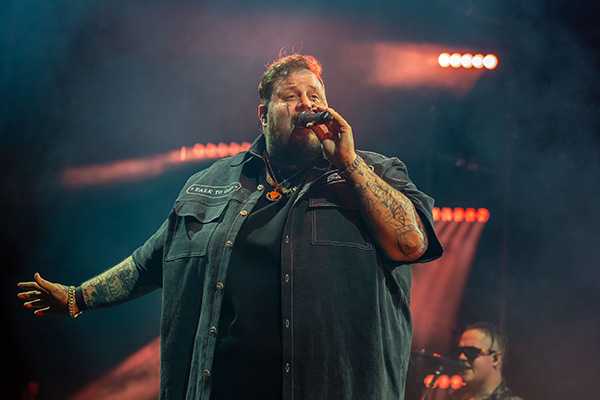 Jelly Roll performing in August 2023. Daniel (DeSlover/Shutterstock)
MUSIC VIDEO OF THE YEAR
Award goes to Artist(s) and Director(s)
"Light On In The Kitchen" – Ashley McBryde
Director: Reid Long
"Memory Lane" – Old Dominion
Directors: Mason Allen, Nicki Fletcher
"Need A Favor" – Jelly Roll
Director: Patrick Tohill
"Next Thing You Know" – Jordan Davis
Director: Running Bear
"wait in the truck" – HARDY (feat. Lainey Wilson)
Director: Justin Clough
NEW ARTIST OF THE YEAR
Zach Bryan
Jelly Roll
Parker McCollum
Megan Moroney
Hailey Whitters
Sourse: hollywoodlife.com