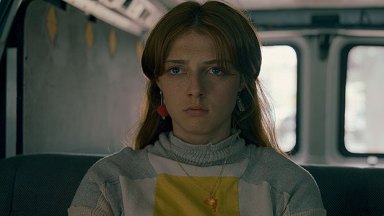 View gallery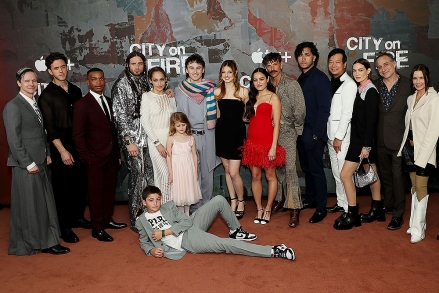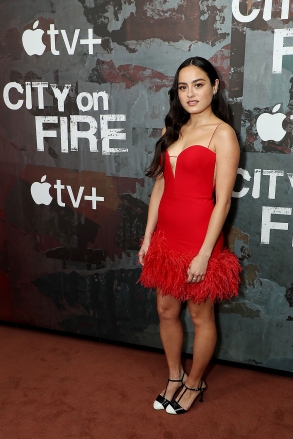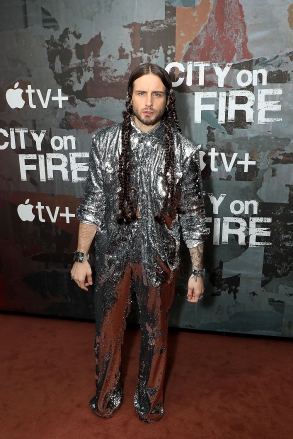 Image Credit: Apple TV+
The question of who shot Sam was finally revealed in the City On Fire season finale. Sewer Girl, a.k.a. SG, took the first shot at Sam and missed, but then Sol finished what they started and nearly killed Sam. Over the course of the season, SG grew closer to Charlie, who was on a mission to find out what really happened to his friend. In the end, SG confessed everything to Charlie in a devastating and riveting finale scene.
HollywoodLife spoke EXCLUSIVELY with Alexandra Doke about SG's role in what happened on the Fourth of July. She opened up about SG befriending Charlie while hiding her betrayal and then her heartbreaking confession. The actress also revealed her hopes for SG after hitting "rock bottom." Read our full Q&A below.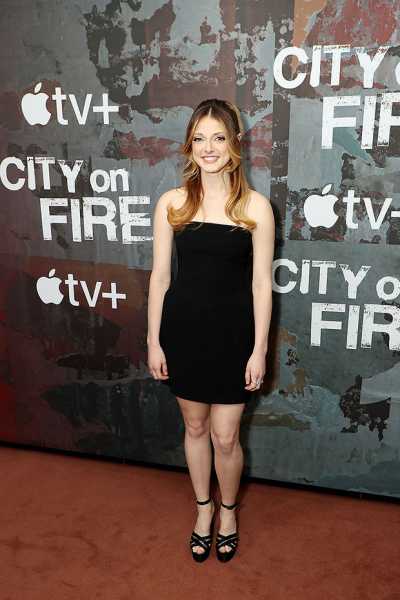 Alexandra Doke at the 'City on Fire' premiere. ( Marion Curtis/StarPix for Apple/Shutterstock)
How did you react when you learned that SG was the one to take that first shot at Sam in the park?
Alexandra Doke: Oh my god, I was so shocked. I had read it when I was reading the book. And so I was like, no way. They're gonna change it, right? Because I hadn't heard anything. I know sometimes with novels being adapted into TV, they'll switch up some things. But then when we got there, Stephanie [Savage] told us that it's Sewer Girl and Sol. I was so shocked. I was like, how is this gonna go down? I have to know why she's doing it, and I thought that the way that they wrote it was perfect because it's still that whodunnit factor, but she still gets some redemption at the end.
When she takes the shot, do you think it was because she was more angry about Nicky or that Sam might rat them out?
Alexandra Doke: I think it was a combination. I think that the main thing was definitely Sam ratting them out because these people are SG's family, and she doesn't want to lose them and wants to protect them. But I think that her being in love with Nicky really pushed everything over the edge for sure.
The aftermath of Sam getting shot is shown over the course of the season, but we don't find out who shot her until the finale. How did you internalize SG's guilt, especially when Charlie comes into her world?
Alexandra Doke: I would think of little things that were just breaking her heart. Seeing Charlie so torn up about Sam and even Nicky and the rest of the crew. I just think that specifically Charlie, it really made her realize that this wasn't just one person she affected. It was so many people that loved Sam so much, especially Charlie on top of that treating it as if he was closest to her, he was her best friend, and he loved her more than anybody. That stung even more because he didn't know SG cared for her too. SG loved her too. I think that process of having him there was very painful.
Sol is the one to actually shoot Sam, and they're kind of bonded by it. Do you think SG was ever afraid of him after that?
Alexandra Doke: Definitely. Because I think that SG has seen him rough some people around before and the thing at Frank's was an accident, so that was one thing. But this was the first time SG's seen him do something so intentional and detrimental. I think that for sure gave SG some sort of trauma bond to him where she was still a little bit terrified.
When you look back on her arc, how do you think her perspective or loyalty to Nicky changed?
Alexandra Doke: I think that at first SG really believes that he believed in what he was fighting for. Even though she was kind of indifferent about all of it. SG just liked being there and having people around her that she loved. But I think that over time as SG realized he didn't care about the gentrification, he just cared about himself, and everything was self-driven, I think that not only did it make her take a step back from him, and maybe not be as head over heels, but it also made her afraid of him and what he's capable of as well.
SG does find out that Sam woke up, and she tells the detective that she wants to apologize. Do you think SG will want Sam's forgiveness?
Alexandra Doke: I think that's all she wants at this point. I think that she's wanted her forgiveness but probably didn't think she was going to live. And so the fact that she did, I think was so overwhelmingly good for SG. Because even though it's a slim chance that Sam would forgive her for something like that, I think she would fight for that as long as she can.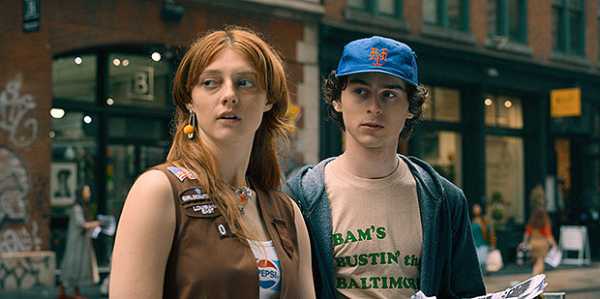 Alexandra Doke and Wyatt Oleff as SG and Charlie. (Apple TV+)
There's that really pivotal and poignant scene when SG confesses everything to Charlie. SG and Charlie had gotten really close, and her confession blindsides him. Do you think Charlie and SG could have any sort of relationship after this?
Alexandra Doke: That's a good question because, obviously, SG would want that. I think she's right. Charlie's the only person that really saw her for who she was and brought the good out of her. But I think given the circumstances and everything he went through and seeing where Sam would be in the forgiveness trail, I feel whatever Sam would do maybe Charlie would do. But even if Sam were to forgive me, I don't know if Charlie could quite get there. But I do hope that at some point they'll have a rekindling for sure.
Have you thought about what happens to SG or what her outlook on life may be after the blackout?
Alexandra Doke: I feel like she's hit rock bottom. I feel like it's only up from here. But I think there's definitely going to be a big healing process afterward. I think she's going to take life slow for a while and be more careful with the people she surrounds herself with. But hopefully, she's got a bright future ahead of her.
Click to Subscribe to Get Our Free HollywoodLife Daily Newsletter to get the hottest celeb news.
View Related Gallery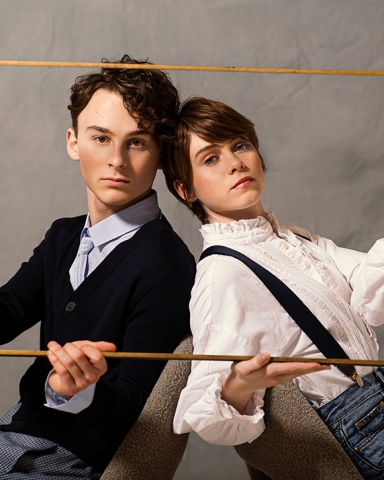 'I Am Not Okay With This' stars Sophia Lillis and Wyatt Oleff stop by HollywoodLife's NYC studio.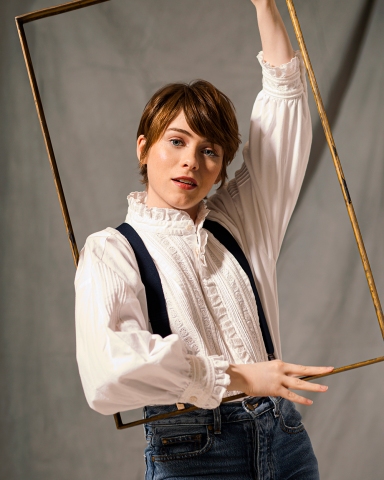 'I Am Not Okay With This' stars Sophia Lillis and Wyatt Oleff stop by HollywoodLife's NYC studio.
Sourse: hollywoodlife.com