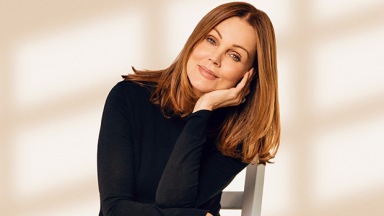 View gallery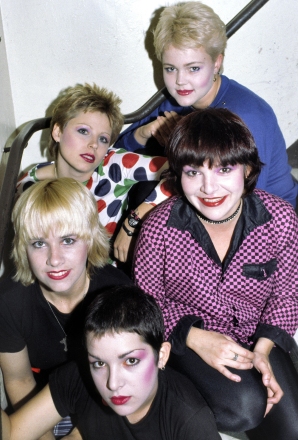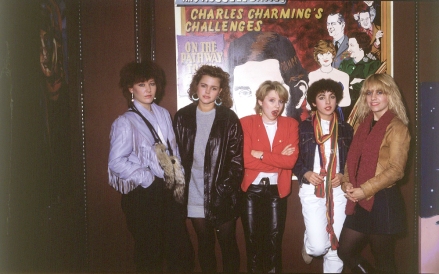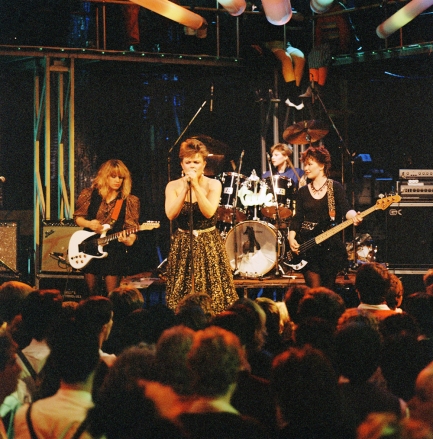 Image Credit: Nick Spanos
Belinda Carlisle sky-rocketed to fame in the late 70s as the lead vocalist of The Go-Gos, which would go on to become one of the most successful female bands of all time. From there, she pursued a solo career, delivering even more music that has withstood the test of time, like "Heaven Is A Place On Earth." Now, in 2023, the star has returned to her roots, releasing her first English language pop music in 27 years, with an EP titled Kismet. "I hadn't done an English speaking project since '97, so I figured that those days were behind me because usually great pop songs that are on par with the sort of material that I've done in the late '80s and early '90s would go to an artist that was much younger than me, or an artist that was in the charts," Belinda admitted on The HollywoodLife Podcast. That was, until she heard the songs her former collaborator and legendary songwriter Diane Warren had written just for her.
"My son ran into Diane Warren at a coffee shop in LA and he introduced himself and she said, 'What is your mom doing? Let's call her.' So they FaceTimed me out of the blue and I get this phone call and it was then she said, 'Get to the studio, I have a hit for you,'" Belinda recalled. "When I went in, I was like, 'What am I going to hear?' But it was amazing. And then, not only was the first song, 'Big, Big Love' amazing, but the other songs that she played were amazing, too. And the chances of me liking five out of five was like 1%, because usually it's one in 20!"
The 64-year-old admitted that hearing the five tracks "was like the universe saying, 'You can't retire right now.'" "I was absolutely blown away by the material she planned for me… So we recorded a 5-song EP called Kismet, and Kismet was a very fitting title for the way this whole project came about," Belinda quipped, referring to the "chance meeting" between Diane and her son. The five-track EP showcases Belinda's strong-as-ever vocals and ability to make any pop song her own, but this time around, with a modern flair.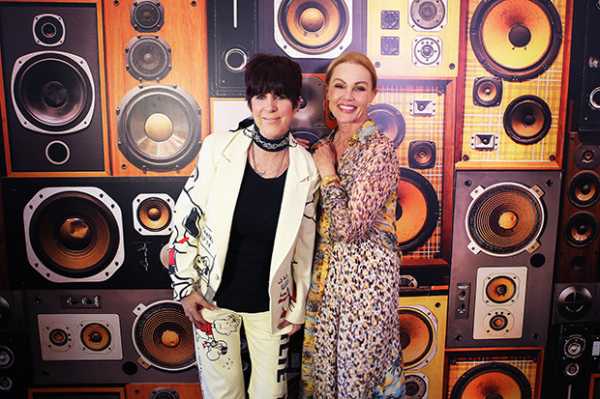 Diane Warren & Belinda Carlisle. (Joe Poindexter)
Now, she will embark on a Decades tour, kicking off on July 1st in Peachtree City, GA and going through the summer. "What I normally do is I start my vocal lessons and I do a lot of breath work about a month before I go out on the road. Exercising your voice is like exercising any other muscle, so I do a lot of that," Belinda revealed. "And then when I'm out on the road, I'm very isolated. I don't really socialize, it's like a bubble."
She continued, "I really take care of my voice. I never did that back in the day. I always took it for granted. I would smoke, drink, sing, no problem, and party no problem. But now, I have to take care of it, so I'm just very mindful. I travel with four humidifiers, the air conditioning goes off, the heat goes off, it's like a jungle in my room, and I don't talk that much. It's the way I get through it and it works!"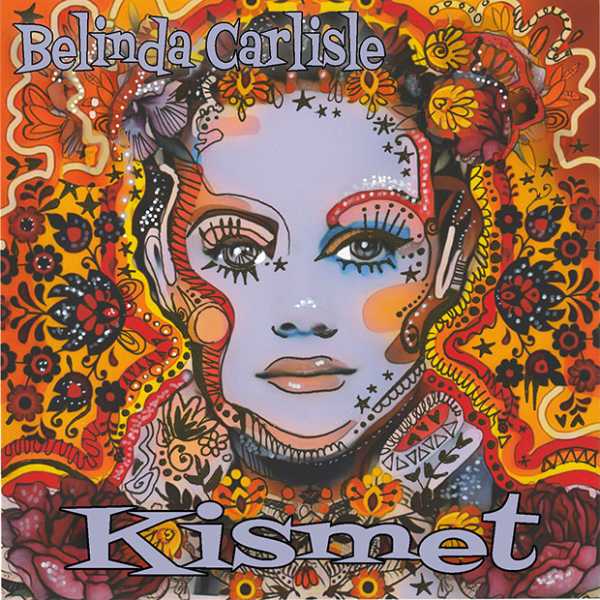 Belinda Carlisle's new EP 'Kismet.'
Listen to more of Belinda Carlisle's interview on The HollywoodLife Podcast and check out the Belinda Carlisle Official Facebook page for more information on her tour!
Click to Subscribe to Get Our Free HollywoodLife Daily Newsletter to get the hottest celeb news.
Sourse: hollywoodlife.com