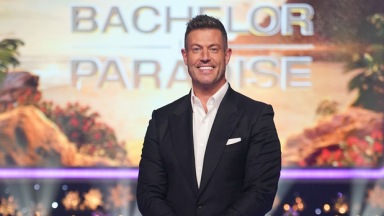 View gallery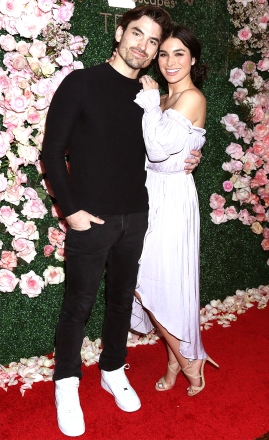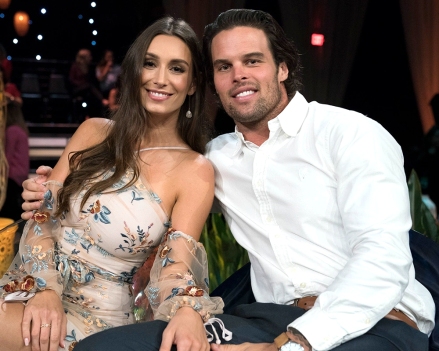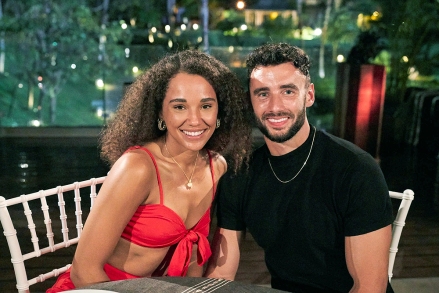 Image Credit: ABC/Craig Sjodin
'Bachelor In Paradise' is returning for a ninth season in the fall of 2023.
Jesse Palmer will be back as host of the show for the 2nd year in a row.
Cast members from 'The Bachelor' and 'The Bachelorette' will gather on the beach in Mexico for another shot at finding love on the show.
Summer is here, which means fans are already beginning to wonder…when will we be getting new episodes of Bachelor in Paradise?! Season 20 of The Bachelorette, featuring Charity Lawson, just premiered on June 26, and Bachelor Nation doesn't usually double up with programming, so we've still got some waiting to do before heading back to Playa Escondida in Sayulita, Mexico. Luckily, ABC has already confirmed that BIP is returning in 2023, so new episodes are definitely coming!
Bachelor in Paradise premiered in 2014, bringing rejected contestants from The Bachelor and The Bachelorette to the beach for another shot at finding love. The show has been filming every summer since, aside from 2020, when COVID derailed the production schedule. BIP has produced several successful engagements, marriages and babies over the years, and those on season 9 are hoping for the same results. Here's what we know so far about the upcoming season!
Will There Be A 'Bachelor In Paradise' Season 9?
Yes, there will be a season 9 of Bachelor in Paradise! In May, ABC confirmed that a ninth season of BIP is coming in the fall of 2023, along with a new senior citizen spin-off, The Golden Bachelor. A premiere date has not been confirmed for Bachelor in Paradise's 9th season yet. However, host Jesse Palmer confirmed on June 4 that he was "Headed to [Paradise]" to begin shooting, so filming has already been underway!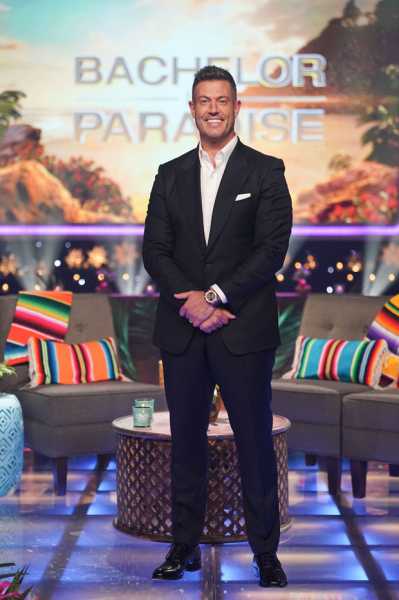 Jesse Palmer on season 8 of 'Bachelor in Paradise.' (ABC/Craig Sjodin)
Looking back at recent past seasons, we can expect a premiere date in mid-late September. First, season 20 of The Bachelorette has to finish airing after its June 26 premiere. Season 8 of Bachelor in Paradise started on Sept. 27, following a Bachelorette season that had premiere on July 11. In 2021, The Bachelorette ended on August 9, with Bachelor in Paradise premiering one week later.
'Bachelor In Paradise' Season 9 Cast
A cast for season 9 of Bachelor in Paradise has not been confirmed yet, but fans are already theorizing about who could be on the roster. Since last season of BIP aired, we've gotten a whole new group of ladies from Zach Shallcross' season of The Bachelor, as well as the guys currently on Charity's season of The Bachelorette. It's likely that these men and women will make up a majority of the cast.
Some fan favorites from Zach's season of The Bachelor who could show up include Ariel Frenkel, Kat Izzo, Brooklyn Willie and Jess Girod. Zach's runner-up, Gabi Elnicki, admitted in April 2023 that she still wasn't sure if she'd be ready to hit the beach so soon after their breakup. "I think there are parts of myself that still need to heal," she shared. However, she teased fans with the possibility of her arrival on the show in a recent TikTok. "That's a great question," she said, in response to fans wondering if she'd be on the beach. "I've been wondering that myself."
Fans are also holding out hope that former Bachelorette Rachel Recchia will hit the beach for BIP. Rachel got engaged to Tino Franco on The Bachelorette in 2022, but broke up with him before the show's finale aired in September. When we spoke to Rachel EXCLUSIVELY, she seemed open-minded about the possibility of heading to Paradise, and she reiterated those feelings in an April 2023 interview.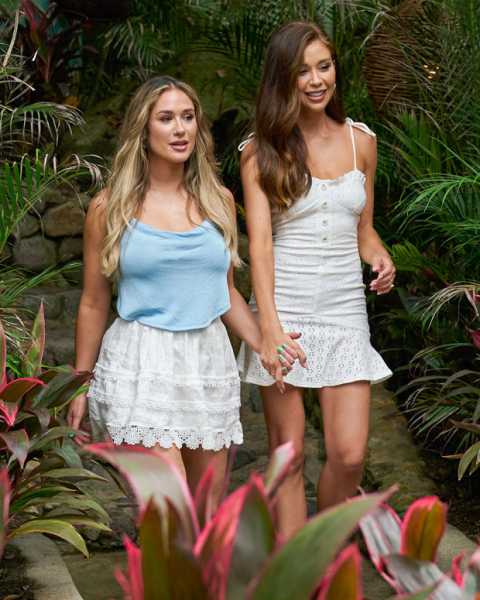 Rachel Recchia and Gabby Windey making an appearance on season 8 of 'BIP'. (ABC/Craig Sjodin)
"I would have to go down just, like, completely open-minded," she told Kaitlyn Bristowe. "I would have to really go down and be like, I'm [going to] talk to whoever and give them a chance…even though everyone there would probably [already be] my ex-boyfriend." Yes, it's possible that if Rachel goes to Paradise, she could end up on the beach with guys who already appeared on her original season. She would be the second former lead to show up on the beach, following Becca Kufrin, who is now engaged to the guy (Thomas Jacobs) who she met in Paradise in 2021!
One person who definitely WON'T be on the beach this summer is Clayton Echard. He confirmed the news himself on social media after rumors surfaced that he would be one of this year's cast members.
Where To Watch 'Bachelor In Paradise' Season 9
As always, Bachelor in Paradise will air on ABC, with episodes being available on Hulu beginning the following day, as well. Generally, Bachelor in Paradise airs on Tuesdays from 8:00 – 10:00 p.m. However, this year, The Bachelorette moved to the 9:00 slot on ABC, and it's still unclear if the same will go for BIP. ABC confirmed that Dancing With the Stars will be returning to the network in 2023, and that show usually gets the Monday night slot.
Who Is Still Together From 'Bachelor In Paradise' Season 8?
Although there were plenty of couples still together by the end of season 8 of Bachelor in Paradise, only one couple remains: Michael Alio and Danielle Maltby. Danielle recently moved to Ohio to be closer to Michael and his son. The two are not engaged yet, but remain in a committed relationship after finding love on the beach.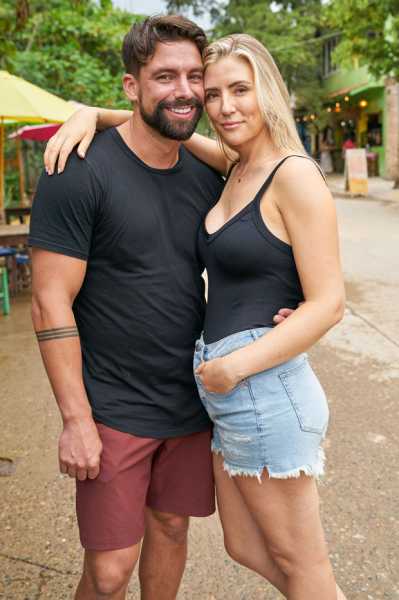 Michael and Danielle on 'BIP.' (ABC/Craig Sjodin)
Brandon Jones and Serene Russell were madly in love when they got engaged on BIP, but the love did not last. Less than a year after the engagement, Brandon and Serene broke up in May. The other couple to get engaged in season 8 were Johnny DePhilippo and Victoria Fuller, but they ended things before Bachelor in Paradise even started airing. Victoria moved on with fellow Bachelor Nation cast member, Greg Grippo, who she's still dating today.
Another couple to bite the dust before the BIP finale aired was Tyler Norris and Brittany Galvin. They left the beach as a couple, but by the reunion episode, they had split. Romeo Alexander and Kira Mengistu also broke up in the months since getting together in Paradise.
Click to Subscribe to Get Our Free HollywoodLife Daily Newsletter to get the hottest celeb news.
View Related Gallery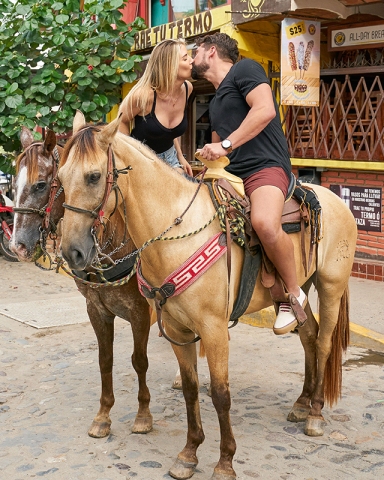 BACHELOR IN PARADISE – "812" – After returning from her date with Hayden, Kate weighs her options with Logan and decides which relationship to pursue. During the cocktail party, Aaron and Genevieve take the next step in their relationship; and, despite Eliza growing closer to Justin, Rodney is determined to win her back before the rose ceremony. The next morning, Eliza is full of regret and makes a risky move to follow her heart, but will it pay off? Find out on the next episode of "Bachelor in Paradise,'' MONDAY, NOV. 7 (8:00-10:00 p.m. EST), on ABC. (ABC/Craig Sjodin) DANIELLE MALTBY, MICHAEL ALLIO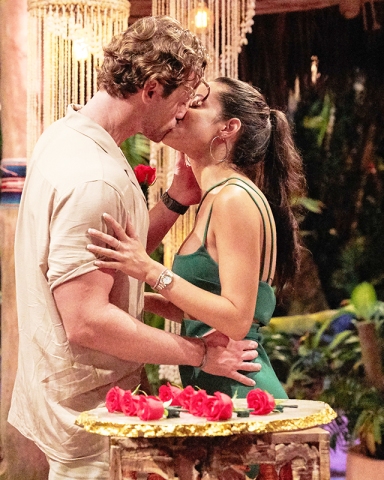 BACHELOR IN PARADISE – "812" – After returning from her date with Hayden, Kate weighs her options with Logan and decides which relationship to pursue. During the cocktail party, Aaron and Genevieve take the next step in their relationship; and, despite Eliza growing closer to Justin, Rodney is determined to win her back before the rose ceremony. The next morning, Eliza is full of regret and makes a risky move to follow her heart, but will it pay off? Find out on the next episode of "Bachelor in Paradise,'' MONDAY, NOV. 7 (8:00-10:00 p.m. EST), on ABC. (ABC/Craig Sjodin) JOHNNY DEPHILLIPO, VICTORIA FULLER
Sourse: hollywoodlife.com