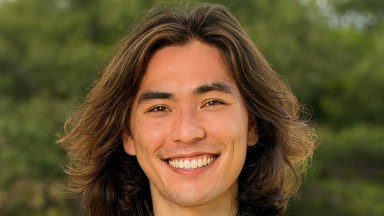 Image Credit: CBS
Austin Li Coon has all the tools needed to be the next winner of Survivor. The 26-year-old is off to a great start on season 45 thanks to his smarts and his athleticism. Austin has paired up with fellow grad student Drew Basile on the Reba tribe and they promised that they'd be loyal to each other until the end of the game. But is Austin such a big threat that he'll be taken out before the final 3? Here's everything you need to know about Austin.
Austin is a grad student.
Austin is an MBA student at the University of Chicago. He took time off of school to be on Survivor.
"I think right now, I'm supposed to be taking a midterm for my supply chain management class, but I'm ditching that to be here," he said in an interview with Parade right before filming Survivor. "I'm sure the prof will understand. So I'm feeling really good to be here. Extra good that I don't have to study."
Austin lives in Chicago.
Austin currently lives in Chicago for school. He grew up in San Jose, California.
Austin was originally an alternate on Survivor 45.
Austin originally flew out to Fiji as an alternate for the Survivor 45 cast. Austin was taking his cast photo when production told him that he was going to be on the show.
I "I kind of froze because 90 percent of me was like, 'This is the best day of my life!' " he told Entertainment Weekly. "The other 10 percent is like, 'Oh my God, in three days I'm going to be starving!'"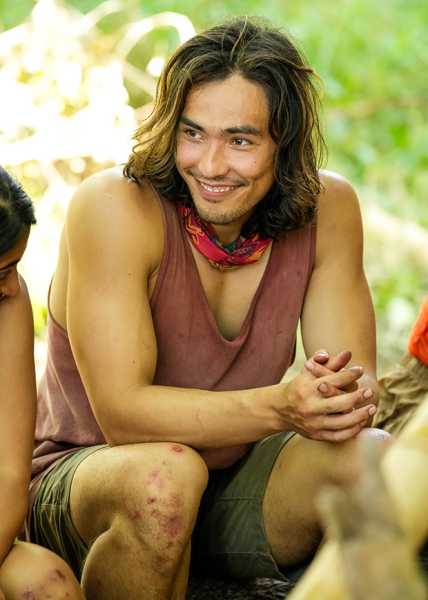 Austin Li Coon on 'Survivor 45' (Photo: CBS)
Austin is playing Survivor for his mom.
Austin got into Survivor with his mom and it's been their "shared dream" to play the game. "That's really what got me here. So I'm just super excited. I know she is super excited," he said to Parade. "She's gonna be so excited hearing me on this podcast, too. She's a huge fan. So, this is awesome," he added.
Austin is active on social media.
Austin is active on Instagram, TikTok, YouTube, and Twitter. He's used all four social media platforms to promote his appearance on Survivor. When the season 45 cast was officially announced on September 6, Austin wrote on Instagram, "I'm literally covered in goosebumps rn writing this cuz it's truly been a journey & a half getting to this point and I still have to pinch myself every other day to remind myself that this actually happened."
Sourse: hollywoodlife.com