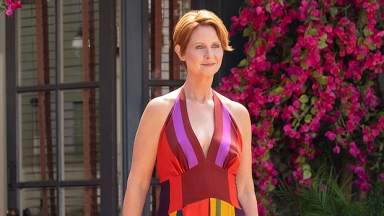 View gallery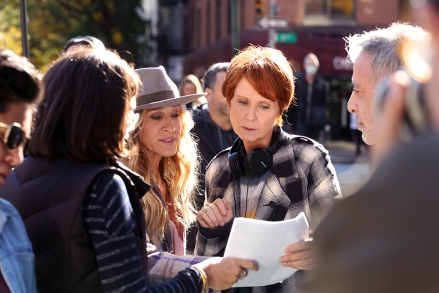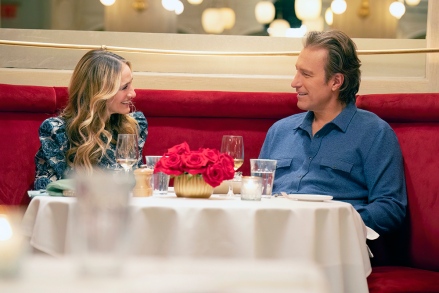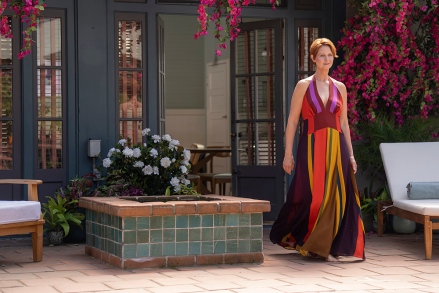 Image Credit: Max
The June 29 episode of And Just Like That season 2 starts off on a horrible note with Seema's beloved Birkin bag getting snatched from her hands as she leaves her townhouse. She has to call Carrie to mourn the loss of Birkin. Seema's Birkin is like a pair of Carrie's Manolo Blahniks.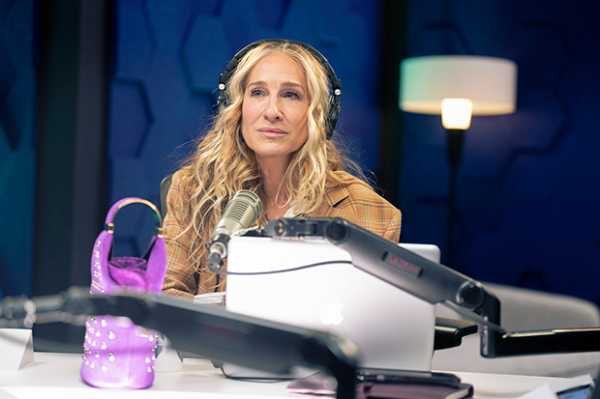 Sarah Jessica Parker as Carrie Bradshaw. (Max)
Carrie is currently working on the audiobook recording of her memoir. She's doing fine until she gets to the chapter about Big's death. As she reads the words she wrote, Carrie starts to get upset remembering what happened that terrible night.
View Related Gallery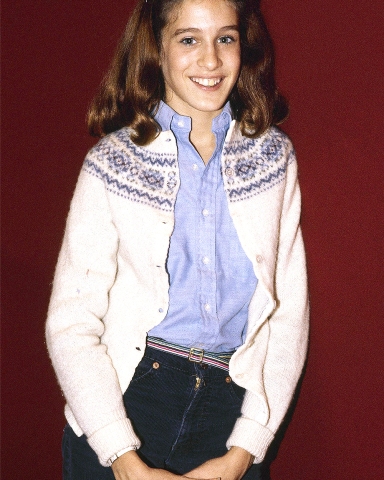 Actress Sarah Jessica Parker, who played the lead role of Annie in the Broadway musical "Annie", poses for a portrait during a break in rehearsal for "The New York Kids" at the NY Press Club Show in New York The New York Kids Rehearsal, New York, USA
Editorial use only. No book cover usage. Mandatory Credit: Photo by New World Pictures/Kobal/Shutterstock (5875695c) Sarah Jessica Parker Girls Just Want To Have Fun – 1985 Director: Alan Metter New World Pictures USA Scene Still
Miranda helps Che go over their lines before their pilot taping. Che gets a bit annoyed at Miranda as they practice, but they're really just stressed over the script. Che is hesitant about speaking up and begins to cry. Miranda soothes Che and assures them that the taping is going to be great. Miranda points out that she hasn't heard from Brady in days, and she's kind of concerned. Che doesn't think Miranda should worry. Brady's off in Europe having fun with Luisa.
Nya participates in Lisa's documentary, and these two gals hit it off right away. During Nya's taping, Lisa's sound guy begins to flirt with Nya. Lisa thinks Nya should give the sound guy her number. Nya listens to Lisa and gets a text from the hot sound guy!
Charlotte quizzes Carrie about book taping. She tells Carrie that she's willing to come to the studio for support. Carrie thanks Charlotte but thinks she'll be fine. Charlotte and Lisa are a bit preoccupied with this MILF list going around the kids' school. Lisa manages to get their hands on the list. She and Charlotte are second and third on the list.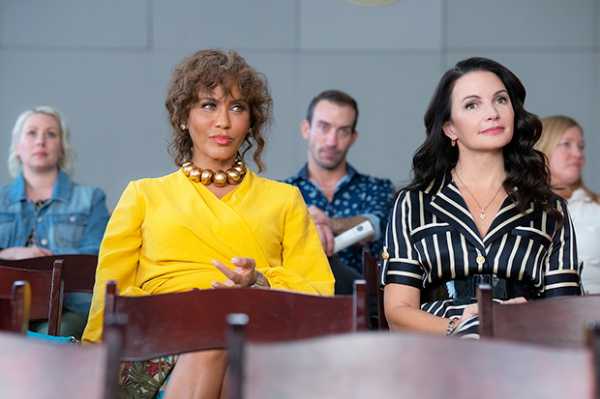 Nicole Ari Parker and Kristin Davis as Lisa and Charlotte. (Max)
Carrie continues to read the chapter about Big's death, and it doesn't get any easier for her. As she reads the moment she found Big, she hears the shower running all over again. Carrie breaks down in tears in the booth.
On her way home, Carrie runs into Bitsy! They have a very honest catch-up session. Carrie admits she fell apart reading the book. "The second year is worst than the first. That's the dirty little secret nobody tells you because time is passing…" Bitsy tells Carrie about life after loss. She says the emotions can be "just awful" sometimes. Bitsy adds, "The whole never fills, but new life will grow around it."
Carrie's not ready to relive that chapter of her life yet, so she calls the studio guy and says she tested positive for COVID. She thinks they'll just get an actress to read the book. Carrie's plan fails, though. Her publisher gives her an extra week on the book taping. Later, Seema stops by Carrie's place, and Carrie's forced to admit she never had COVID.
In LA, Miranda's thinking about getting a tattoo and calls Carrie about it. Carrie tells Miranda that it's time for her to come back to New York. Miranda loves living this "pretend life" on the west coast. She doesn't want to leave!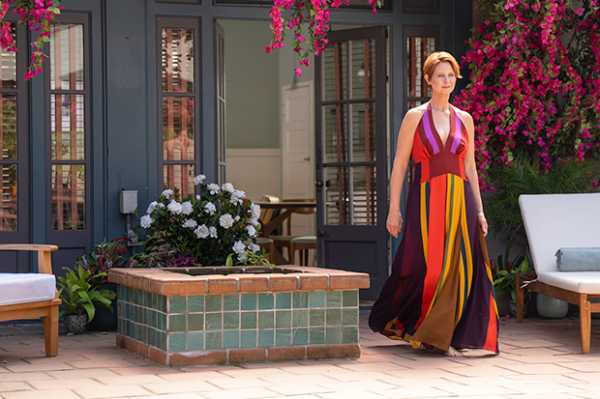 Cynthia Nixon as Miranda. (Max)
Brady finally gets a hold of Miranda, and he's devastated over Luisa breaking up with him on their trip. He's talked to Steve about it, but he needs his mom. Miranda immediately flies into mom mode. She's heading into Che's taping and decides to hide her phone. During the taping, Miranda accidentally FaceTimes Brady and causes a scene. BD flips out on Che, but Tony Danza steps in to cool the tension.
Miranda calls Charlotte in a panic over the Brady situation. She's flying home to be with Brady after his suicidal comments. Charlotte is a calming presence and assures her that everything's going to be fine.
Outside the studio, Che yells at Miranda that she "ruined the family scene." Che thinks Miranda is overreacting about Brady, which is an incredibly narcissistic thing to say. Che also didn't seem to think them still being married is a big deal. Brady is the most important person to Miranda, and she's not going to abandon him when he needs her. Che and Miranda settle things somewhat, but Miranda doesn't change her mind about returning to New York.
Carrie and Seema attend an event for Lysette's jewelry line. A cater waiter begins stealing Lysette's jewelry and demands Carrie's nameplate necklace. Carrie, obviously, does not want to hand it over. Seema pulls out a gun and scares him off. Turns out, it's just a lighter.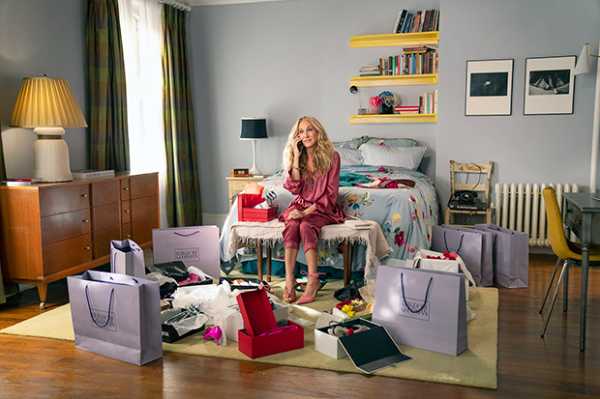 Sarah Jessica Parker as Carrie in episode 3. (Max)
Miranda, with her new "MH" tattoo, makes it home before Brady does. When he shows up at the house, he breaks down in tears in his mother's arms. Miranda's exactly where she needs to be.
While walking back to her place, Seema spots her Birkin bag tossed in the bushes. It's a New York miracle! Carrie pays Lysette a visit after her disastrous night. Lysette is understandably devastated. She's lost everything and will have to start all over. Carrie knows how she feels. They both know they have to move forward, so that's why Carrie finally finishes reading Chapter 3 of her book. She celebrates with Seema, and they both flirt with some Australian guys. And this time, Carrie gets COVID for real this time.
Click to Subscribe to Get Our Free HollywoodLife Daily Newsletter to get the hottest celeb news.
Sourse: hollywoodlife.com