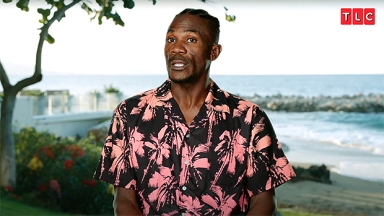 View gallery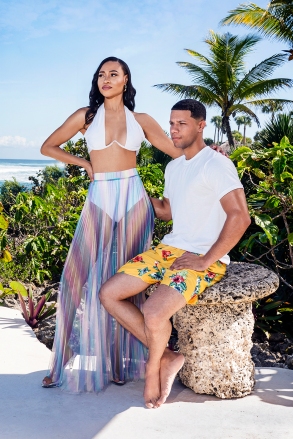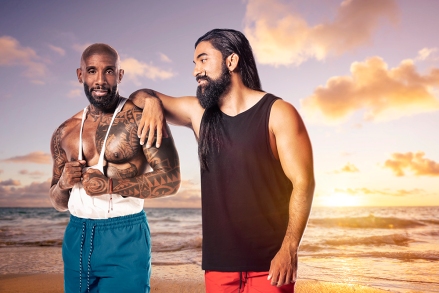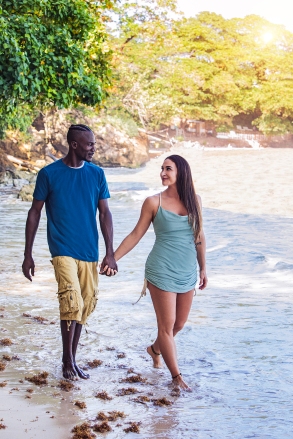 Image Credit: TLC
Jordan and Everton clash like never before on 90 Day Fiance:Love In Paradise! In this EXCLUSIVE preview of the June 26 episode, Everton admits that he has taken the money wired to him by Jordan, his longtime girlfriend, and gave it to another woman. This revelation does not go over well. "You were giving money to your little tramp, for lack of a better word," Jordan explains in the clip (below), before adding, "I'm curious how you justify that when I was financially helping you."
At first, Everton denies it and plays it off like it's no big deal, but Jordan keeps at it. "Yes, you did, yes you did, Everton be honest," she insists. "Yes. You did." Eventually, Everton squeaks out, "Yes, a small amount."
View Related Gallery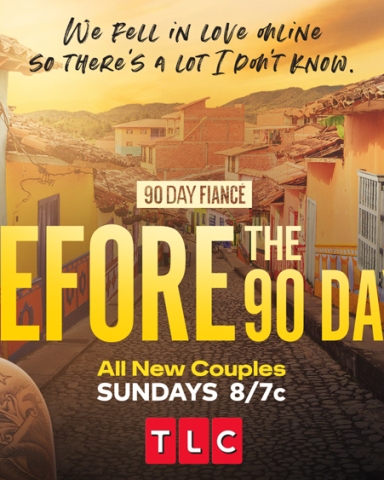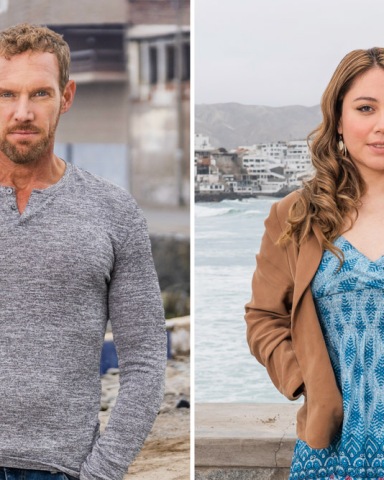 Ben & Mahogany, stars of 90 Day Fiancé: Before the 90 Days, pose for promotional portraits in San Bartolo, near Lima, Peru.
In a confessional, Everton gets real and admits, "I know that the money that Jordan was sending, it was for me, but throughout the pandemic, there was other people who actually needs little bit of help, too." Although the other woman is never identified, Everton continues, "The young lady in the voicemail, she has always been helpful to me if I do ask her for a few dollars. So, if she calls up upon me and say, 'Can you help me with a few, couple dollars?' Of course I would grant that favor to her."
In her own confessional, Jordan reveals where she stands with Everton. "I have reached my threshold of self-control. There's only so much disrespect that I can swallow quietly," she confesses. "At some point, your self-worth and self-respect has to be the strongest thing. And I'm not a girl that gets screwed over."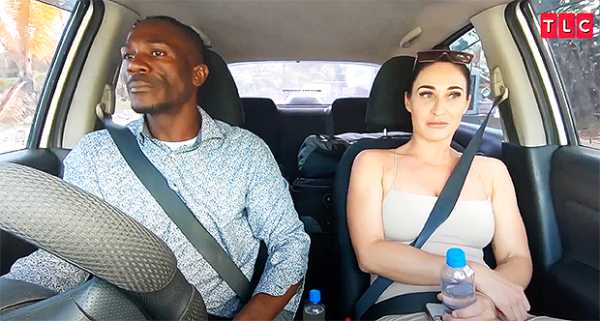 Everton and Jordan argue over money she has sent him. (TLC)
Back in the car, Jordan tells Everton how she at her wit's end with the relationship. "I try so hard to be cool, calm and collected. But when I come at you trying to like genuinely be heard, it literally goes in one ear and out the other. If you don't like the way I'm acting, pay attention to how you treat me. You don't listen to me."
After Everton insists that he listens to Jordan, she fired back. "You don't have to listen anymore. I'm done talking. Me, sitting here arguing with you about it is a waste of my time and it's a waste of my energy. I'm not doing this with you anymore. I'd rather be by myself."
However, in the clip, it appears Everton got the last word in a confessional. "Jordan has a whole bunch of stuff that I have to change," he muses. "But you know what I think, it's the other way around." Ouch.
Find out if Everton and Jordan can patch things up when the full episode airs on June 26. And catch the whole Season 3 of 90 Day Fiance: Love In Paradise as it continues every Monday at 8 p.m. on TLC.
Click to Subscribe to Get Our Free HollywoodLife Daily Newsletter to get the hottest celeb news.
Sourse: hollywoodlife.com