Spencer's Kristen Stewart may not "give a shit" about being nominated for a Best Actress Oscar for the film, but Stewart is already making the rounds on the award show circuit—and bringing truly A-game red carpet fashion.
Last night, the actress put a pink twist on holiday season attire, wearing a strapless column gown in the hue by August Getty Atelier to the 2021 Gotham Awards at Cipriani's Wall Street location in New York City. Stewart's hair was styled into a bow-shaped bun, and she wore a dramatic cat-eye and nude lip to give the look a retro edge. The dress had a leg slit too, which really showed off Stewart's neon pink sandal heels: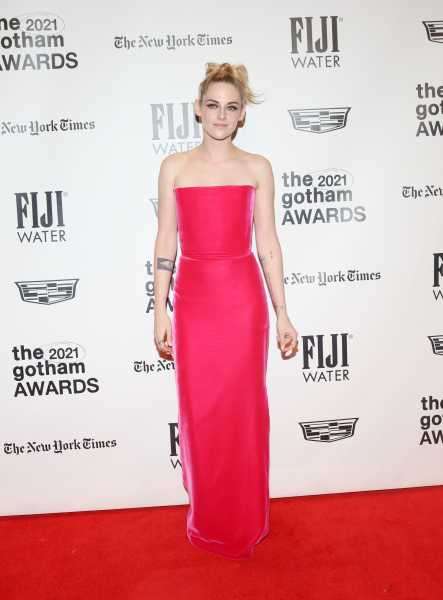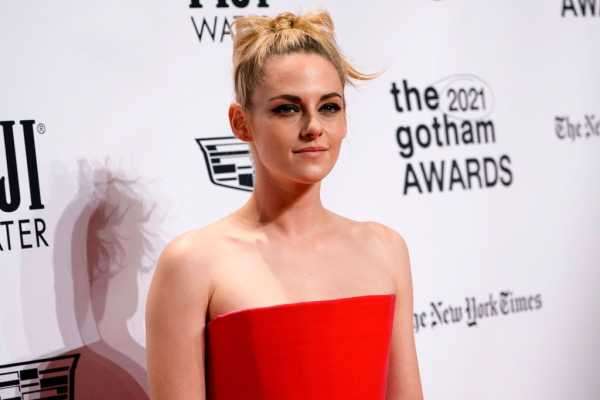 Here she is in the dress alongside Julianne Moore and Dakota Johnson: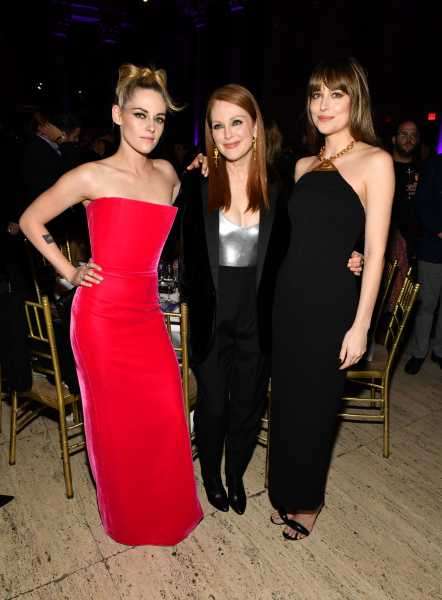 Stewart's performance as Princess Diana in Spencer has been widely praised by critics. Should Stewart receive a Best Actress Oscar nod for it, it would be her first-ever Oscar nomination.
Stewart, when asked about Spencer's Oscar buzz during Variety's Awards Circuit podcast earlier this month, was sarcastic about the award show chatter. "I don't give a shit," she said.
"The Oscars are such a funny thing," she continued. "There are so many incredible movies and performances that barely get seen. It definitely says something about where we're at as a cumulative presence—what we're looking at, what we care about. I really appreciate that something that I was involved in, has ignited such a large conversation. We don't make movies to not connect with each other."
Источник: www.elle.com