Under-the-radar finds from Amazon's Indie Beauty shop.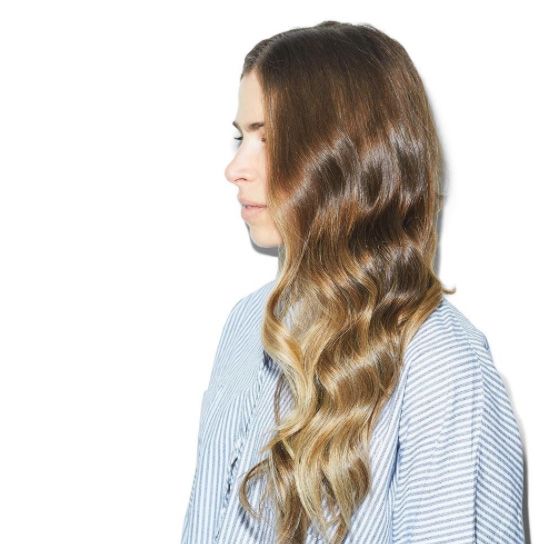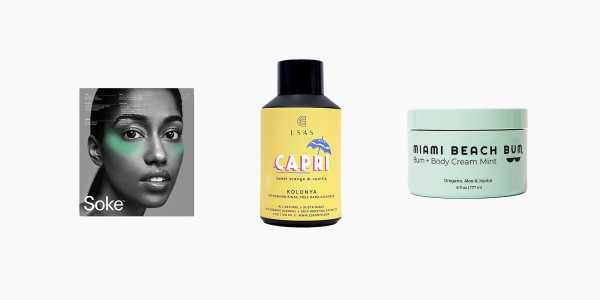 Amazon put a flag in the ground with the launch of its Indie Beauty shop earlier this year. The collection of small and emerging brands allows labels that might be easily lost in the retailer's sheer amount of stuff to have a larger presence on the site. Shoppers benefit, too, since it's far easier to discover finds that could have slipped past without notice otherwise (does a new lotion make a sound when it drops if no one's around to see it?).
We combed through the makeup, skincare, tools, and haircare to find standout options from seven women-owned brands featured in the Indie Beauty shop. Browse our picks below.
Advertisement – Continue Reading Below
1
Miami Beach Bum
Bum + Body Cream, Mint
$45 AT AMAZON
Don't let the sexy name fool you: This cream is designed to balance the skin's microbiome and address flare-ups of bacteria, yeast, or fungus (the hero ingredient is antioxidant-rich oregano). The Miami-based founder, a marine scientist by trade, set to work crafting it after a career spent in bathing suits left her with irritated hair follicles. Use it on flare-ups or anywhere that needs moisturizing.
2
Pratt Street Cosmetics
Brighten Up Vitamin C Facial Serum with Hyaluronic Acid
$30 AT AMAZON
The namesake ingredients in this serum create a one-two punch that brightens and moisturizes skin. There's girl-power threaded throughout this Colorado-based natural skin care company, right down to its name: Pratt is the Omaha street where the founder's grandmother—a playwright who graduated from a tony university in the 1940s—raised her family. "She was wicked smart and brutally honest," says founder Jane Lerner of the grandmother who inspired the company's straightforward, "no-gimmicks" approach.
3
Esas Beauty
Kolonya Refreshing Rinse Free Hand Cleanser
$35 AT AMAZON
Hand sanitizers are antiseptic, yeah, but they don't need to look, smell, or feel that way. Developed by two female founders with backgrounds in chemistry and corporate beauty, this rinse-free cleanser is moisturizing and fragrant with all-natural scents inspired by resort destinations—Capri smells sweetly of orange, vanilla, and cherry.
4
Mermade Hair
PRO Waver 32mm in Pink
$74 AT AMAZON
When it comes to women's haircare, it only makes sense that products benefit from having some girl power behind the scenes. Who better understand what shoppers are after? A young Australian mother created this break-the-internet tool, a celebrity favorite that creates big, bouncy waves in less time than single-barreled option.
5
Soke
Anti-Wrinkle Anti-Aging Brighten Under and Around-Eye Treatment, Pack of 6
$56 AT AMAZON
Under-eye gel patches might not be a new addition to your regime, but this larger, comma-shaped pair offers up something different—the pointed tip sits near the inner eye and dramatically flares out, providing more coverage to the areas that need it most. During its development, the brand's founder, the aesthetic director at a top plastic surgery outfit, talked to hundreds of patients, resulting in the type of market research money can't buy.
6
Love and Sage
Well Red Lip Balm
$12 AT AMAZON
This lightly tinted balm taps into the power of ingredients like coconut, sunflower, and argan oils for a powerful hit of moisture. Keeping it all natural was key to the founder, a native New Yorker who dabbled in DIY beauty for years before deciding to make her creations official.
7
Dear Brightly
NeverSkip Tinted Mineral Sunscreen SPF 30
$34 AT AMAZON
Dear Brightly's female founders created the company to address skincare issues that affected them personally, resulting in a tightly edited range of problem-solving formulas. Exhibit A? This mineral sunscreen uses zinc for ray blockage but avoids the ingredient's signature ghostly cast thanks to a tinted formulation.
Source: www.elle.com