The time has come to put an end to fine lines, inflammation, and dullness.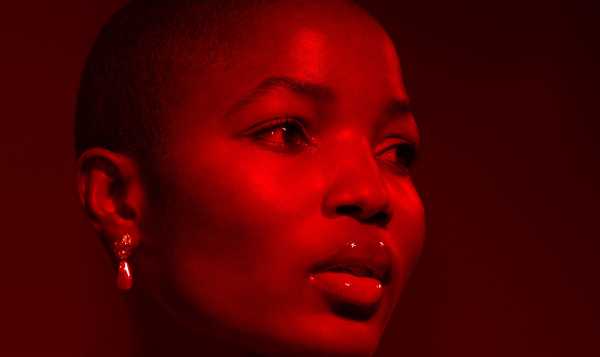 No matter how extensive—or pricey—your skincare regimen is, there are instances when further assistance is required. Skin quenching cleansers, concentrated serums, and hydrating moisturizers can do a lot to get your skin in shape, but getting professional treatments or spending money on at-home tools can give your products the assistance they need in between office visits. One device worth investing in for added skincare benefits is a red light therapy tool.
Fun fact: NASA developed red light therapy to explore its effect on plant growth. Soon after, researchers discovered that red light may also treat wounds and, eventually, underlying skin problems. "Red light therapy is a treatment using light emitting diodes to deliver low-level wavelengths in the red and infrared light (NIR) spectrum to the skin, usually in the form of a face mask, a wand with tiny LED bulbs, or light panels," Dr. Azadeh Shirazi, cosmetic dermatologist of La Jolla Laser Dermatology and founder of AziMD Skincare, explains.
There are a lot of factors to consider when browsing the interwebs for a red light therapy device, from price point to design to key features. Ahead, we broke down the 10 best red light therapy devices worth investing in.
Advertisement – Continue Reading Below
1
Derm's Choice
Omnilux
Contour FACE
$395 AT OMNILUXLED.COM
Contoured design for maximum results
Pricey
The Omnilux face mask curves around your entire face to ensure the red lights are targeting every inch of your mug. Dr. Shirazi suggests investing in this one because it's a "high-quality device with clinical trials and research to back it up."
Rating: 4.8/5 stars from 619 Omnilux reviews
What reviewers are saying: "Great product. My skin has improved and friends have noticed too. I love that 10 minutes for myself."
| | |
| --- | --- |
| Red light wavelength | 633nm and 830nm |
| Targeted use | Face |
| Best used | Three to five per week |
2
Best Short Treatment
Solawave
Advanced Skincare Wand with Red Light Therapy
$149 AT SOLAWAVE.CO
Quick, five-minute sessions
Needs to be activated with water-based serums
Solawave's best-selling wand helps you stop painful cystic acne and stubborn breakouts right in their tracks with just five-minute treatments. The wand is activated by water-based serums, so it can easily glide across your face and targeted areas.
Rating: 4.9/5 stars from 828 Solawave reviews
What reviewers are saying: "As a previous cosmetologist of 14 years, I know changes in my skin when I see them! I noticed changes after the first time using this one it helps with acne and wrinkles and overall brightening of the skin. It will always be something I use in my routine!"
| | |
| --- | --- |
| Red light wavelength | 660nm |
| Targeted use | Face |
| Best used | Three times per week |
3
Best Complete Set
Dr. Dennis Gross Skincare
Turn Your Glow On FaceWare Pro Set
$435 AT SEPHORA
$435 AT NORDSTROM
Comes with treatment options
Pricey
Full-face LED masks address all areas of the face all at once, as opposed to wands that require you to manually target different areas of your face, which makes this one from Dr. Dennis Gross one of Dr. Eman Abdallah's favorites. "I personally prefer the full mask type light therapy so that the light is being distributed evenly the entire length of the treatment," Dr. Abdallah says. This set comes with the FaceWare device, as well as two treatments—the Alpha Beta peeling pads and an overnight serum—and a moisturizer to maintain your new glow.
Rating: 5/5 stars from three Sephora reviews
What reviewers are saying: "I really love this kit. I've been using it [for] over a week and can already notice a difference in my acne. I'm 25 but still struggle with constant acne and have tried everything, so was excited to give this a shot. I use it once a day on the mixed light and with consistent use I have noticed no new acne, my current acne minimizing, and my stubborn acne scars even fading. I think it's really great that it has both the lights for wrinkles and acne so it really gives you flexibility. I plan to use the wrinkle more so preventatively but definitely see a difference with my acne. It's also so easy to use. I put it on for 3 minutes and then follow with my skincare routine. Also, such a good deal that it comes with the extra products to use with the mask too!"
| | |
| --- | --- |
| Red light wavelength | 630 – 700nm |
| Targeted use | Face |
| Best used | Daily |
4
Best For Wrinkles
LightStim®
LightStim for Wrinkles LED Light Therapy Device
$249 AT NORDSTROM
$299 AT WALMART
$249 AT DERMSTORE
Targets fine lines and wrinkles
Pricey
The LightStim LED device is basically a light show for your face. This gadget uses 72 LED bulbs that vary in color, from amber to light red to dark red to infrared, that fight wrinkles and improve your skin texture over time.
Rating: 4.3/5 stars from 48 Nordstrom reviews
What reviewers are saying: "I've been using my lightstim every day for the last 3 wks and I can definitely see a change in the fine lines around my eyes. My skin also overall looks and feels better. it is a time commitment for the first 8 wks (it takes me 36 minutes per day total) and being that it's handheld, it can be difficult to do other things at the same time. That said, the light is very relaxing and the perfect thing to do while you are watching tv before bed! I'm looking forward to seeing the results after the first 8 wks are done, but I would highly recommend this to anyone looking to improve the fine lines and wrinkles on their face."
| | |
| --- | --- |
| Red light wavelength | N/A |
| Targeted use | Face |
| Best used | Two to three times weekly |
5
Best Splurge
Shani Darden
Shani Darden by Déesse PRO LED Light Mask
$1,900 AT SHANI DARDEN
Reduces acne breakouts and fine lines
Super pricey
Anyone who's been lucky enough to get a facial from beauty whisperer Shani Darden knows it'll end in a gorgeous glow. Mimic that radiance from the comfort of your home with her light therapy mask, a costly addition to your skin gadget collection but a worthy one.
Rating: 5/5 stars from six Shani Darden reviews
What reviewers are saying: "The mask is very comfortable and I immediately felt tighter & smoother skin after a few treatments. My favorite new thing at the end of my workday from home is to plop on my comfy chair and run the quick 10-minute light session. It's like a meditation and face rejuvenator all at once! I love the sense of a healthy glow to start my evening."
| | |
| --- | --- |
| Red light wavelength | 630nm |
| Targeted use | Face |
| Best used | Four times a week |
6
Best For All Skin Types
Skin Gym
Revilit LED
$80 AT DERMSTORE
$80 AT BLOOMINGDALE'S
$80 AT MACY'S
Each light address different skin concerns
Need to manually move around face
Give your skin a tailored treatment by flipping between the blue, green, and red light therapy bulbs to transform your skin in just three minutes.
Rating: 5/5 stars from 122 Skin Gym reviews
What reviewers are saying: "My face is so much better and clearer these days! This light treatment can reduce inflammation on acne overnight, the bumpiness is gone the next day! Highly recommend for those with acne!"
| | |
| --- | --- |
| Red light wavelength | N/A |
| Targeted use | Face and neck |
| Best used | Two or three times a week |
7
Best Compact Option
Foreo
UFO 2
$299 AT ULTA BEAUTY
$299 AT DERMSTORE
$299 AT NORDSTROM
Small enough to treat neck and chin area
Pricey
Foreo's UFO 2 looks small in size, but packs a huge punch. The compact LED light therapy fits comfortably in the palm of your hand, so you can easily maneuver the device to firm your face and neck.
Rating: 4.6/5 stars from 736 Ulta reviews
What reviewers are saying: "I'm so happy to have this, it makes me look and feel beautiful in my own skin… simply AWESOME beauty gadget that you must incorporate into your skin care routine! You will be so happy you did."
| | |
| --- | --- |
| Red light wavelength | N/A |
| Targeted use | Face and neck |
| Best used | Daily |
8
Best Multi-Light Mask
Solaris Laboratories NY
How To Glow 4 Color LED Light Therapy Mask
$115 AT REVOLVE
Cordless and rechargeable
Takes time to see results
Kill acne-causing bacteria on the spot with this multi-light therapy mask from Solaris Laboratories. Using NASA technology, red, blue, amber, and green LED lights stop stubborn acne from wreaking havoc on your face and help to reduce the appearance of discoloration, wrinkles, and more.
Rating: 4.5 stars from 100 Revolve reviews
What reviewers are saying: "Mask is so great! So easy to use while relaxing. Easy to charge and my skin is already looking softer and smoother!"
| | |
| --- | --- |
| Red light wavelength | 620-750 nm |
| Targeted use | Face |
| Best used | Three to five times a week |
9
Best Luxury Buy
MZ Skin
MZ Skin Light Therapy Golden Facial Treatment Device
$578 AT DERMSTORE
$179 AT WALMART
Four different masks to address skin issues
Pricey
There isn't a skin woe this MZ Skin mask can't handle. The pricey mask offers four colors to choose from that address a skin issue, from redness to inflammation to pigmentation.
Rating: 4/5 stars from 26 Revolve stars
What reviewers are saying: "I can say this mask is a game changer. It helped with my hyperpigmentation as well as the tone and texture of my skin and to do be able to do treatments at home is amazing!"
| | |
| --- | --- |
| Red light wave length | 630nm |
| Targeted use | Face |
| Best used | Two to three times a week |
10
What is red light therapy?
Simply put, red light therapy treats underlying skin issues your traditional skincare products can't quite get to. "When you place the red light near the skin, the light particles are able to penetrate through the tissue and activate chromophores, which can then trigger beneficial changes in cells," Dr. Abdallah says. Red light devices vary in size, design, and key features, but their main function remains the same. "Some of the benefits of red light therapy include decreasing redness and inflammation in the skin, decreasing pigmentation, aiding in the treatment of acne, hair loss, and can even help to stimulate collagen to smooth out fine lines and wrinkles over time," she explains.
11
How often can you do red light therapy at home?
Dr. Shirazi recommends keeping your at-home treatments to "every other day from five to 15 minutes at a time," though many devices come with specific instructions on how to use them. Keep in mind, red light therapy devices are as strong as the professional grade ones you find in-office, but they can still be effective as long as it's used correctly. "Like any treatment, you never want to overdo it because it can lead to unfavorable effects. Make sure to consult with your dermatologist or skin specialist regarding your desired treatment outcome in order for them to safely guide you on how to properly use your at-home device," Dr. Abdallah adds.
12
What are the benefits of red light therapy at home?
The benefits of using red light therapy on your skin vary, but the tool is used mainly to help with anti-aging. "Several studies have found red LED light treatment to improve eye-area wrinkles, as well as improving elasticity and hydration. Red light is thought to set off signals in the energy centers of skin cells to regulate the production of collagen, elastin, and hyaluronic acid, in addition to reducing inflammation, pigmentation, and redness. It's also been found to promote cellular repair and circulation, leading to healthier skin," Dr. Shirazi says.
13
Meet the experts
Dr. Azadeh Shirazi, board-certified dermatologist and founder of AziMD Skincare
Dr. Eman Abdallah, board-certified dermatologist and owner of Emana Medical
Source: www.elle.com