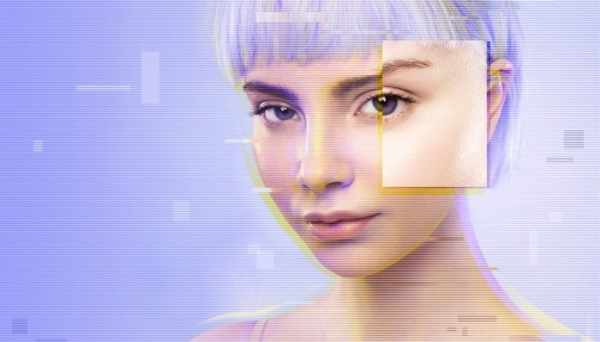 The beauty business team at Lubrizol Life Science has launched a new "phygital" peptide that tackles wrinkles by mimicking the effects of microcurrent devices on the skin.
The new Uplevity e-Lift peptide is described as a high-performing and sustainable tetrapeptide inspired by microcurrent devices. According to Lubrizol Life Science Beauty (LLS Beauty), the new active ingredient mimics the benefits of electrical stimulation on the skin for an upper face lifted appearance and reduced visibility of wrinkles. A way to blur the lines between traditional topical applications and electronic skincare devices.
"Today's consumers want to achieve a new beauty aesthetic that blends the physical and digital worlds. This new 'phygital' aesthetic emphasizes facial sculpting and is achieved by reshaping the face, raising the cheekbones and bringing increased attention to the eyes. Uplevity e-Lift peptide helps achieve this phygital aesthetic by mimicking the effect of microcurrent devices on the skin," said Lubrizol Beauty in a statement.
In vitro and clinical tests
In vitro, the result is increased collagen contraction and improved mitochondrial function, resulting in firmer skin and better muscle tone, similar to microcurrent stimulation.
In clinical tests, Lubrizol Beauty shown that after one month of treatment with the active ingredient, "volunteers achieved a microcurrent-like upper face lifted appearance" via a "triorbital" skin lift (supraorbital eyebrow and eyelid lift, orbital crow's feet lift, and infraorbital upper cheek lift). Volunteers also presented a minimized appearance of wrinkles and a 13.1% reduction in wrinkle length in seven days, comparable to a commercial microcurrent device.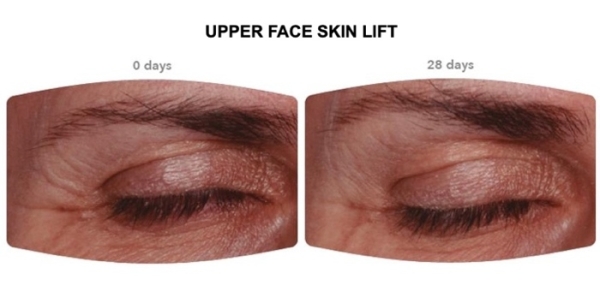 Available for skincare applications, formulations or rejuvenating solutions, Uplevity e-Lift peptide is an extension of the Uplevity peptide range, with the original material helping to reshape the lower face contour.