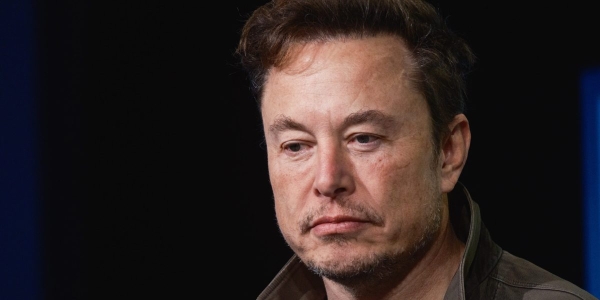 A group of music companies is suing Twitter for over $250 million, claiming the platform has ignored many copyright violation notices. The coalition is composed of 17 music publishers, including such big names as Sony Music Publishing, Universal Music Corp., and Big Machine Music. One problem for Elon Musk in defending the lawsuit is that he's said he considers copyright a "plague on humanity."
The National Music Publishers' Association (NMPA) is representing the coalition in the suit, which claims that publishers sent copyright violation notices for 1,700 songs, on which the social network took no action. The coalition is seeking fines of up to $150,000 per violation.
"Twitter has engaged in, knowingly facilitated, and profited from copyright infringement, at the expense of music creators, to whom Twitter pays nothing," the plaintiffs allege.
NMPA CEO David Israelite emailed a statement to Fortune expounding on the case: "Twitter stands alone as the largest social media platform that has completely refused to license the millions of songs on its service. Twitter knows full well that music is leaked, launched, and streamed by billions of people every day on its platform."
Here's how things got so bad that a quarter-billion-dollar lawsuit was the only recourse.
Elon's music dealings (or lack thereof)
Twitter is the only major social media platform without a music licensing deal, meaning that it does not compensate music rights holders when its users post copyrighted music. Instagram, Facebook, and TikTok all have licensing deals that require them to pay annual fees to host all audio content without risk of legal reprisal. 
Licenses can cost upwards of $100 million annually, which is likely why Twitter had previously avoided obtaining one.
In the fall of 2021, Twitter started negotiating such a deal with Sony, Universal, and Warner, the New York Times reported. When Musk first announced that he would buy Twitter the following April, Israelite tweeted at the billionaire, imploring him to amend the platform's music policy. Last month, Israelite tweeted a similar message to new Twitter CEO Linda Yaccarino, mentioning that she comes from NBCUniversal, a company that "created intellectual property and values copyrights." 
"Please fix the Twitter policy of not paying songwriters for their contribution to the platform," Israelite wrote in the April 2022 tweet. "All other major social media companies have already done the same." 
But after Elon Musk purchased the social network in the fall of 2022, the existing negotiations stalled and failed to finalize. The Times reported that the acquisition halted the deal because multiple people involved in the talks were laid off, and because Musk's slashing of hundreds of millions in expenditures caused internal chaos and left no budget for any deal to materialize. 
After Musk became CEO, posting of pirated content and copyrighted music proliferated on Twitter, with some people posting full-length films on the platform, including Hackers and The Fast and the Furious. 
Musk has publicly expressed his disdain for copyright law in the past. 
"Current copyright law in general goes absurdly far beyond protecting the original creator," he tweeted in a thread in May 2022. "Overzealous DMCA [Digital Millennium Copyright Act] is a plague on humanity." The plaintiffs quoted the tweet in their suit.
Twitter responded to Fortune's request for comment with the poop emoji.