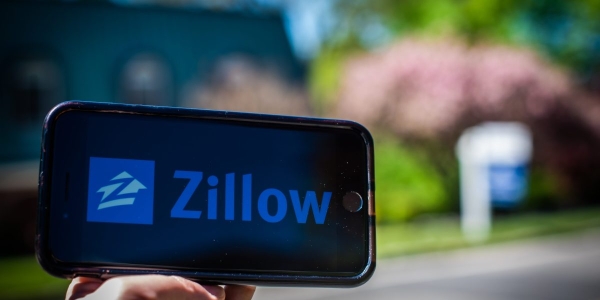 Not only did rock-bottom interest rates during the pandemic spur a refinancing bonanza, but with the help of remote work and tight inventory, they also heated up the housing market in a way that hadn't been seen since the bubble. Borrowers simply couldn't pass up on 30-year fixed mortgages with a rate of 3%—or in some cases 2%. Few companies, of course, benefited more from that housing boom than Rocket Companies, which during the roughest part of the lockdowns did $5 billion in sales in the second quarter of 2020 compared to $1.6 billion in the same quarter in 2019.
That's behind us now: The mortgage rate shock created by the Federal Reserve's rate hiking campaign has set off a housing market recession. While national home prices remain fairly stable, housing activity hasn't been so lucky. Residential fixed investment, otherwise known as housing GDP, has fallen for four straight quarters, while mortgage refinance applications and mortgage purchase applications are down 45% and 31%, respectively, on a year-over-year basis.
The Fed's man-made housing market downturn has been so sharp that when the Fortune 500 list was unveiled on Monday, it was missing four major real estate companies, which had been on the list last year. That includes Rocket Companies (which was No. 282 on the Fortune 500 list unveiled in June 2022), Zillow (No. 424 last year), Anywhere Real Estate (No. 427 last year), and Compass (No. 495 last year).
Rocket Companies, the parent of Rocket Mortgage (formerly known as Quicken Loans), has clearly taken the biggest hit among the four real estate titans that dropped off the Fortune 500 list (a list of the 500 biggest publicly traded U.S. companies by revenue). Over the past year, Rocket Companies' revenue has fallen -54%, compared to -24% at Zillow, -6% at Compass, and -14% at Anywhere Real Estate.
Rocket Mortgage, which has been hard hit by the decline in the purchase and refi markets, hasn't just given up its pandemic sales gains—it has even fallen below its pre-pandemic revenue figures (see chart above). Not to mention, it's losing money right now, including a $493 million loss in Q4 2022 followed by a $411 million loss in Q1 2023.
In order to juice sales, Rocket Mortgage recently went as far as to underwrite a mortgage product that requires qualified and eligible mortgage borrowers to put down only 1%. That type of creative lending speaks to how challenging this macro environment is right now for mortgage lenders.
Just because a real estate/housing firm remained on the list—or even climbed—doesn't mean it's all sunshine and roses right now. Look no further than Opendoor, which climbed 159 spots this year to No. 266 after ramping up its home flipping business in the first half of 2022. Only it turned out that Opendoor had loaded up on too many Phoenix, Bay Area, Reno, Las Vegas, and Boise homes just as those Western markets were slipping into full-blown home price corrections last year. That might explain why Opendoor shares are trading at just $2.37 as of Monday's close, which is far below its 2021 high of $34.
Of course, there are some bright spots for housing. Major homebuilders like Lennar, which climbed 12 spots on the Fortune 500 to No. 119, and D.R. Horton, which climbed four spots to No. 120, have seen their business outlooks improve. PulteGroup (No. 259), NVR (No. 376), and Toll Brothers (No. 382) also climbed up a few spots this year.
While activity levels in the existing/resale housing market remain frozen, the new-construction market has seen a remarkable resurgence this spring. As mortgage rates spurred a housing downturn last year, builders like D.R. Horton and Lennar had the breathing room to reduce margins (i.e. cutting house prices and/or aggressive rate buydowns) in pursuit of attracting priced-out buyers. And it's working: Builder cancellation rates have normalized, while new-home sales are once again on the upswing.

Want more housing data? Follow me on Twitter at @NewsLambert.