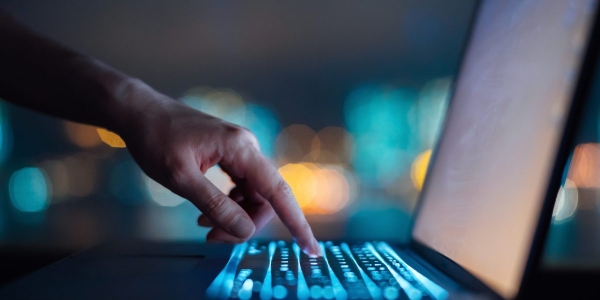 A.I. has fast become the business buzzword of the moment, with major players like Amazon, Google, and Microsoft investing billions as they race to develop the hottest artificial intelligence technology.
For one European company, the A.I. hype helped its founders raise a record 105 million euros ($113.5 million) in its seed round this week—just one month after the company was launched.
Mistral's seed round—a term referring to a company's first official equity funding—was the biggest ever recorded in Europe, according to data from Dealroom.co, which tracks private investments in startups.
The company's success in raising money from investors came despite the firm having yet to develop its first product, and its first employees having started their jobs at Mistral just days ago, the Financial Times reported.
According to the FT, Mistral is planning to launch a large language model in early 2024 that will be similar to the generative A.I. technology underpinning OpenAI's chatbot phenomenon, ChatGPT.
The firm is still hiring, according to LinkedIn. In a recent job ad, Mistral described itself as "an ambitious company operating in the space of generative artificial intelligence" and said its team is currently made up of 12 people.
"[Mistral] aims at making A.I. the engine of tomorrow's internet and tomorrow's software—and [becoming] a technological leader in the field of A.I. from a European HQ," the ad said. "Its founders and early employees are among the most influential technology makers in the young field of generative models."
In a LinkedIn post published Tuesday evening, Arthur Mensch, cofounder and CEO of Paris-based Mistral AI, announced that his startup had reached "a major milestone."
He and cofounders, Guillaume Lample and Timothée Lacroix—who are serving as the firm's chief scientist and CTO respectively—had previously worked at Facebook and Alphabet-owned DeepMind.
Big-name supporters
Mensch said Tuesday that Mistral was being supported by "a consortium of top tier international investors," and added that their funding would give the company "the resources and network we need to start rolling out a new model of generative artificial intelligence."
Investors in Mistral include former Google CEO Eric Schmidt, French billionaire Xavier Niel, and French advertising giant JCDecaux.
The company was also backed by French state–supported investment bank Bpifrance, the FT reported, signifying the country's ambitions when it comes to boosting its tech hub credentials. Jean-Noël Barrot, France's digital transition minister, tweeted his support for Mistral when news of its successful seed round broke.
La France a toutes les cartes pour faire émerger des champions de l'intelligence artificielle. Bravo à la startup Mistral AI qui lève 105M€ seulement un mois après sa création : un record !https://t.co/8J6VRv4e8B

— Jean-Noël Barrot (@jnbarrot) June 13, 2023
Mistral's founding team were not immediately available for comment when contacted by Fortune.
However, Mensch promised in his announcement on Tuesday that Mistral would be "combining scientific excellence, an open-source approach, and a socially responsible vision of technology" in its work.
"Our training as A.I. researchers, combined with our respective professional experiences within the world's leading technology companies, have convinced us that there is a way forward for an alternative, innovative project that will enable us to responsibly disseminate the most promising technology of our generation as widely as possible," Mensch added. "We are proud to initiate this global project from France, our home country, and to contribute, at our level, to the emergence of a credible new player in generative artificial intelligence from Europe."
Despite many market watchers being excited about A.I., some are skeptical about the hype surrounding the technology. Earlier this week, veteran investor James Penny, CIO of TAM Asset Management, warned the A.I. hype was starting to "smell like the dotcom era," referring to the tech bubble that burst after investors poured money into internet-focused companies.