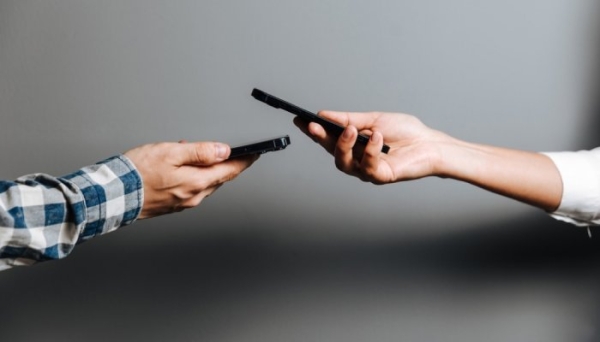 At this year's Viva Technology show, LVMH announced that it will begin rolling out Tap to Pay on iPhone to select LVMH Group stores in the United States later this year.
Introduced by Apple in February 2022, Tap to Pay provides an easy, secure and private way to accept in-person contactless payments using iPhone.
Enhanced in-store experience
With Tap to Pay on iPhone, client advisors in the US stores of the LVMH Group will have the possibility to accept Apple Pay, contactless credit and debit cards, and other digital wallets anywhere in the store simply by using their iPhone and a partner-enabled iOS app. No additional hardware is needed, regardless of the purchase amount.
Tap to Pay on iPhone will be available in the LVMH Group Houses in the US later this year, starting with Sephora, Christian Dior Couture, Celine, Tiffany & Co. and Louis Vuitton.
"Our stores are the prime showcase for the excellence of the products we create, and we do everything possible to guarantee that the customer experience is absolutely impeccable, from the moment people walk in the door to payment for a purchase. The introduction of Tap to Pay on iPhone in LVMH US stores will contribute to offering our customers a purchase experience that is fluid, transparent and protected. This solution also reflects the growing demand among our customers for contactless payment and digital wallet transactions," says Franck Le Moal, LVMH Group IT Director.
Clienteling strategy
Apple's Tap to Pay on iPhone technology uses the built-in features of iPhone to keep the customers' data private and secure. When a payment is processed, Apple doesn't store card numbers on the device or on Apple servers.
The introduction of Tap to Pay on iPhone is the next step in the LVMH Group's clienteling strategy. To date, all the group's customer advisors are equipped with a dedicated clienteling app allowing them to access the product catalog as well as various CRM tools, and offer customers tailor-made support in their buying journey.