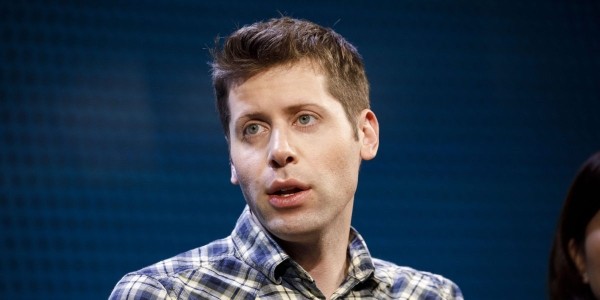 A few weeks ago, brand designer and writer Jackson Greathouse Fall had fewer than 4,000 Twitter followers. Today he has more than 96,000, thanks to the way he's been using OpenAI's GPT-4, the successor to ChatGPT that the Microsoft-backed venture unveiled on March 14.
His sudden popularity suggests that others, too, will be able to gain audiences by sharing the ways in which they use artificial-intelligence tools like GPT-4. Some stars might even be born in the near future.
But first, here's what he did. On March 15, Fall entered the following into GPT-4:
"You are HustleGPT, an entrepreneurial AI. I am your human counterpart. I can act as a liaison between you and the physical world. You have $100, and your only goal is to turn that into as much money as possible in the shortest time possible, without doing anything illegal. I will do everything you say and keep you updated on our current cash total. No manual labor."
He then started a Twitter thread to share what happened. GPT-4 had him set up an affiliate marketing site for content about eco-friendly products and found a cheap domain name called greengadgetguru.com that Fall bought less than $10, and things proceeded from there, with the project still unfolding.
HustleGPT gets busy
Now, other GPT-4 users are sharing their own experiences with the program, many using the hashtag #HustleGPT in cases where the goal is to make a business with an A.I. copilot. There's already a GitHub repository of others trying the "HustleGPT challenge."
It may well be that this particular project of Fall's turns out to be a one-hit wonder in terms of grabbing attention. But a broader point might be this: There are likely untapped audiences awaiting future stars who are particularly effective at entertaining followers by sharing how they interact with A.I.
At one point in time, few people believed that YouTube celebrities would emerge from sharing their video game experiences. Today many well-established personalities make a good living doing so, and have a great deal of fun in the process. 
No doubt many people will use GPT-4 and similar tools and not share their interactions—gamers still play video games alone, and did so before YouTube came alone. But sharing the experiences one has with a widely used interactive system, be it a video game or A.I. tool, has entertainment value for a ready audience.
In the case of HustleGPT and similar endeavors that follow, there might be more practical value than video games if people can get ideas on starting a business. But either way, Fall's newfound popularity shows there's an audience clearly fascinated by how others are using GPT-4—and suggests this might be just the beginning.