And she tells us everything about the line.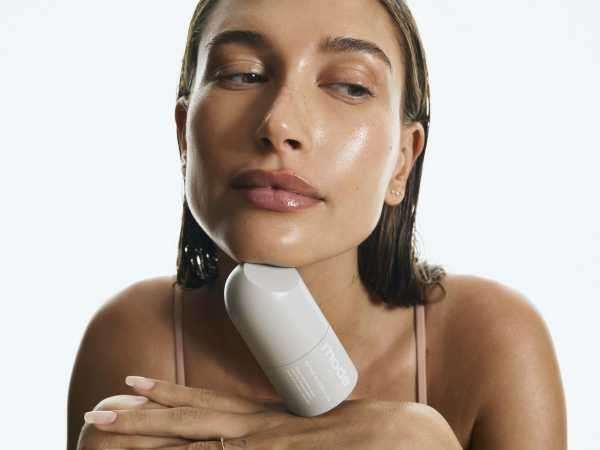 Image courtesy of Stevie Dance/Rhode
Hailey Bieber would like to clear something up about glazed-doughnut skin. The model and skincare founder, whose line, Rhode, launches today, started one of the year's biggest beauty trends thanks to an Instagram post earlier this year showcasing her luminous skin. "Glazed 🍩🍩 skin all 2022. Tell a friend," the caption read.
Though she no doubt brought attention to the look, she isn't taking credit for the (brilliant) name. "I tried to make it clear, I don't think I invented that [term] or created this catchphrase in any way, shape, or form," she tells BAZAAR.com. "I think that is a known thing in skin care." Still, she's fully leaning into the glossy aesthetic with Rhode. "I don't want to go to bed without looking glazed, and when I think glazed, I just think of a glazed doughnut. So that is the goal."
This content is imported from Instagram. You may be able to find the same content in another format, or you may be able to find more information, at their web site.
Source: www.harpersbazaar.com