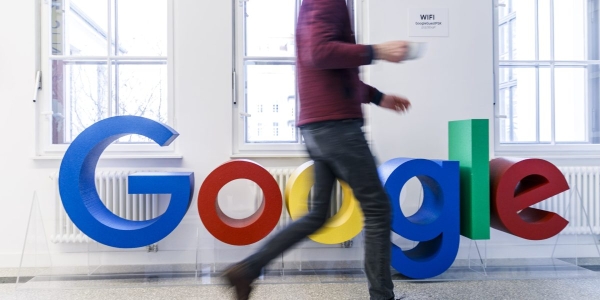 With COVID-19 becoming somewhat old news, companies are increasingly desperate to bring their employees back into offices—one way or another.
Google is the latest to tighten its return-to-work policies to get workers to commute in more often. In an internal email, the company said it could make office attendance an element of an employee's performance review if they did not comply with the three-day minimum for in-office work, reports the Wall Street Journal.
Nor is Google planning to increase the number of its employees working from home full-time. The company said it will consider allowing fully remote arrangements in only exceptional cases.
"Our employees have been in our hybrid work model for over a year now—spending three days a week in the office and the other two working from home," Google spokesperson Ryan Lamont told Fortune in an email. "It's going well, and we want to see Googlers connecting and collaborating in person, so we're limiting remote work to exception only."
Google first started asking employees to spend three days a week in the office over a year ago. The move—following two years of remote work owing to pandemic-related restrictions—proved a logistical mess at first, the result of a deluge of returning employees.
"Our hybrid approach is designed to incorporate the best of being together in person with the benefits of working from home for part of the week. Now that we're more than a year into this way of working, we're formally integrating this approach into all of our workplace policies," Lamont said. 
Google did not respond to Fortune's request for further elaboration on how attendance will be linked to employee performance.
RTO mandate struggle
Tech companies have struggled to get their workers to comply with return-to-office mandates, and firms like Google are now clamping down on remote work to bring people back.
Some companies are turning to creative ways to get workers back in the office. Cloud company Salesforce offered to donate $10 to a local charity for each day of in-person work from an employee between June 12 and June 23, Fortune reported Tuesday.
Google's employees won't have as nice an office experience as they would have had before the pandemic. The search giant, in a bid to cut costs, did away with employee perks like free massages and said it expected workers to share desks.
A long-due end to remote work?
Working-from-home became the preferred way of working for many during the pandemic—but the time of fully remote work may be coming to an end. The drive to get workers to come in to the office at least part of the time accelerated this year, with companies like Disney, Meta, and Starbucks announcing plans for at least a few days of in-person work a week.
Employees have criticized these policies. Amazon called its workers back into the office, taking effect in May and spurring protests. Employees staged a walkout over the return-to-work policy last week, but the tech and cloud giant has remained unfazed so far. 
Despite these corporate efforts, office occupancy in top 10 metro areas is still averaging less than 50% each week, according to security firm Kastle Systems, reflecting the choice of employees to maintain flexibility between remote and in-person work.   
Remote work's impact on productivity
Google argues that it needs in-person work to encourage collaboration. "Not everyone believes in 'magical hallway conversations,' but there's no question that working together in the same room makes a positive difference," wrote Google chief people officer Fiona Cicconi in the email announcing the change, reports the Wall Street Journal.
Google is not the only tech company that believes that workers are helped by opportunities for in-person work and collaboration.
Both Salesforce CEO Marc Benioff and Meta CEO Mark Zuckerberg claim that fully remote workers are less productive than those who had at least some in-person office time before the pandemic. "Our early analysis of performance data suggests that engineers who either joined Meta in person and then transferred to remote or remained in person performed better on average than people who joined remotely," Zuckerberg wrote in a statement in March.
It is still unclear how remote work changes employee productivity. Managers believe that staying at home hurts performance, while employees argue the opposite. Workers also save time by not commuting, often putting those hours toward doing more work. And as much as companies want workers back, experts argue that remote work will be part of the new normal.