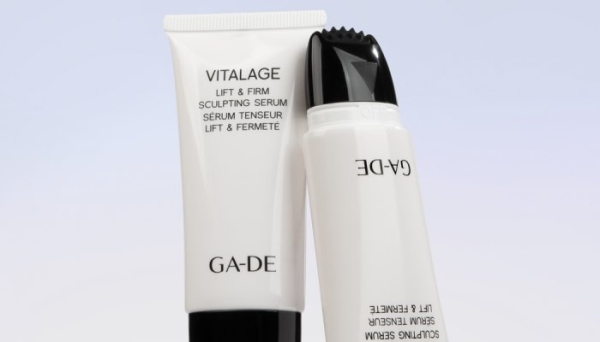 For their brand new Vitalage Lift and Firm Sculpting Serum, GA-DE Cosmetics has chosen Cosmogen's patented textured silicone roller, a new version of the French supplier's renowned Squeeze'n Roll applicator.
The Squeeze'n Roll allows to distribute and apply the formula, then soft spikes take over to help to revitalize the epidermis. Once the application is complete, the Squeeze'n Roll closes easily and is ready to be washed.
For a lower environmental footprint, the tube is made of recycled PE.
Furthermore, the textured applicator of Squeeze'n Roll is available in a removable version to be reused on a new tube, then recycled separately at the end of its life.
Portfolio