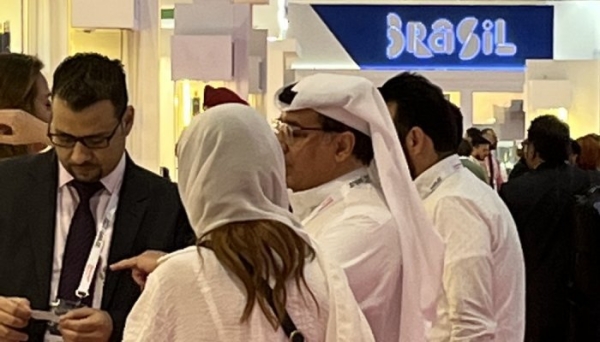 In total, 62 Brazilian companies from Beautycare Brazil (Internationalization Project of the Brazilian Cosmetics, Toiletries and Fragrances Industry) will be present at Beautyworld Middle East 2023 (October 30 to November 1, in Dubai, UAE). This is a record number of exhibitor companies since the first agreements 20 years ago between ABIHPEC (Brazilian Association of the Cosmetics, Toiletries and Fragrances Industry) and ApexBrasil (Brazilian Trade and Investment Promotion Agency), which coordinate the Sectoral Project.
"In the last edition of the fair, during the three days of the event, 2,383 business meetings were held, totaling $5.7 million in international sales, with an expectation of reaching another $50 million for the following 12 months. Our expectations for this edition are very positive and proportional to the record number of participating companies, mainly in terms of image promotion, the visibility of Brazil and its companies at the event, and business expansion. It will undoubtedly be an unforgettable moment of commercial promotion for the Brazilian CT&F Cosmetics, Toiletries and Fragrances) sector for interested audiences in the United Arab Emirates and other countries in the region," said Gueisa Silvério, International Business Manager at ABIHPEC.
Green Zone: Emphasizing on conscious consumption
On this occasion, Beautycare Brazil has created a new area within the Brazilian pavilion, the Green Zone, which will only have companies exhibiting products and actions related to conscious consumption. This year, two industries will be in the area: i9 Soluções (a Brazilian producer of sustainable, 100% recyclable and reusable, hair wraps) and Souvie (a certified organic skincare brand).
Portfolio