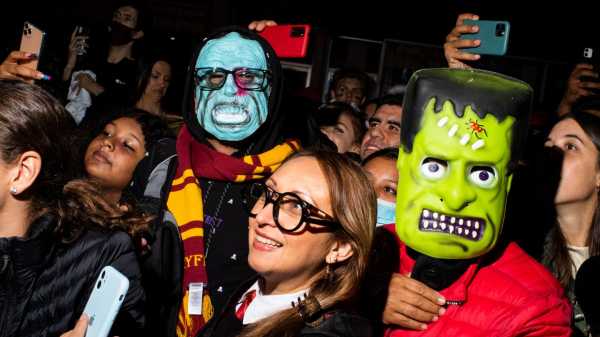 Save this storySave this storySave this storySave this story
Rachel Syme
Staff writer
You're reading the Goings On newsletter, a guide to what we're watching, listening to, and doing this week. Sign up to receive it in your in-box.
It is a truth universally acknowledged that a journalist in possession of a juicy story about cults or scammers—or both—must ride that scoop all the way to a streaming series. There's a predictable formula: First, the victims of predatory behavior spill their sorrows to a sympathetic—if not overly eager—reporter, who knows that these types of stories are catnip for both readers and Hollywood producers. The reporter then publishes a splashy exposé, which gets optioned by a streaming service, which converts the I.P. into a three-part documentary or a lightly fictionalized drama. Sometimes a story is so enticing that several adaptations appear at once—see the duelling Fyre Festival docs, one on Hulu and one on Netflix, or the five (and counting!) shows and documentaries covering the GameStop controversy.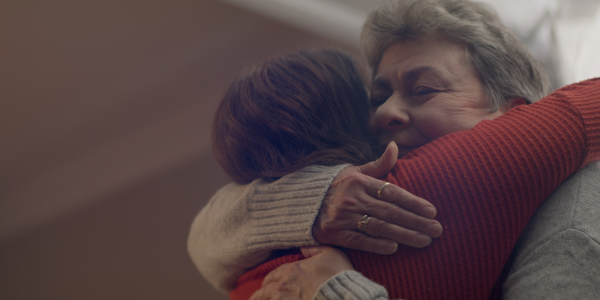 "Escaping Twin Flames."
Photograph courtesy Netflix
So it's no surprise that this spooky season there are duelling documentaries about the Twin Flames Universe, an online community run by a married couple who call themselves Jeff and Shaleia Divine, and who sell exorbitantly expensive video classes and coaching sessions promising to help members find their one true love. The first documentary, "Desperately Seeking Soulmate: Escaping Twin Flames Universe," which landed on Amazon Prime on Oct. 6, is based on a 2020 Vanity Fair article by Alice Hines, who appears in the film as the main interviewee. The second, "Escaping Twin Flames," which premières on Netflix on Nov. 8, presents the work of Vice's Sarah Berman, who also published an investigation into the Twin Flames grift in 2020. Both series unfold in three parts and both feature many of the same former members, but I did not much mind the overlap: the subject matter is bonkers enough that I was glued to the screen twice.
"Twin flame" is a New Age term for a kind of cosmic mega-soulmate—a person who was put on this earth to function as your other half. The expression has gained popularity in recent years—Megan Fox, for example, has said that her "twin flame" is Machine Gun Kelly. Of course, when a woo-woo idea starts to gather steam, it's ripe for someone to swoop in and make a profit. The Divines (born Jeff Ayan and Megan Plante) did just that, declaring (on YouTube, where else?) that they were "twin flames" who had achieved a "harmonious union" and that they could help others do the same. They founded an online program called Twin Flames Ascension School, which charged members thousands of dollars, and rebranded themselves as leaders of a religion, run through Facebook groups and YouTube links; they also encouraged members to go to wild lengths to secure a soulmate, including, according to the Netflix documentary, prompting one person to stalk her crush until she ended up violating a restraining order. Things just get battier from there, but I won't spoil it. Both series sag a bit in the middle, but they also deliver on their promises, delving into a bizarre virtual scam that is completely of the moment. Rather than thinking of the two documentaries as redundant, I prefer to think of them as twins.
Spotlight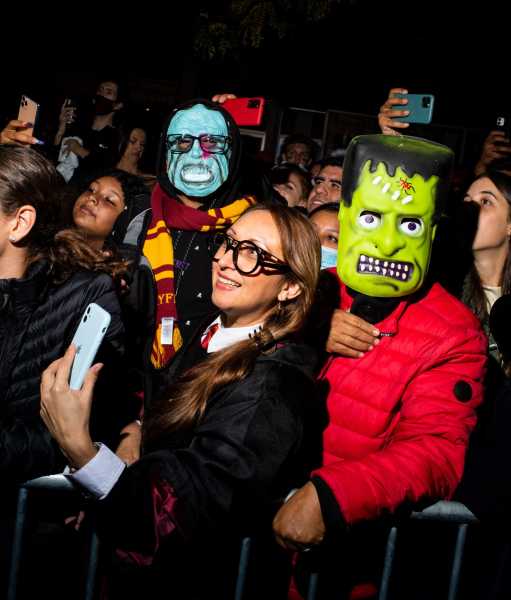 Photograph by Landon Nordeman for The New YorkerAbove & Beyond
Ralph Lee, an avant-garde puppeteer and the founder of New York City's Village Halloween Parade, died in May, at age eighty-seven. He left behind quite a legacy: what started in 1974 as small "transient entertainment" has, fifty years later, ballooned into the world's largest Halloween parade and a beloved New York institution. Lee launched the event, in partnership with Theatre for the New City, as a bohemian happening featuring D.I.Y. puppets and eccentric floats; now it's a massive spooky-season tentpole that floods the West Village with costumed revellers, live music, and hectic hoopla. If you feel moved to join the throng, the festivities begin at 7 P.M., at the corner of Canal Street and Sixth Avenue.—Rachel Syme (Sixth Avenue from Canal Street to 15th St.; Oct. 31.)

About Town
The Theatre
There's a thin line between making a sharp satire and making your audience watch the kind of show that you're trying to poke fun at. "Gutenberg! The Musical!," by Scott Brown and Anthony King—directed by Alex Timbers—falls into the latter category, leaving Josh Gad and Andrew Rannells to spend their talents on middling laughs. Gad and Rannells play friends who have written a poorly researched musical about Johannes Gutenberg and the invention of the printing press, and they've rented out a theatre for one night in the hope of attracting a producer. These guys are sweet, but neither has a discernible personality, or even quirks of character, until the show's almost over. We watch their bad show, waiting for the one surrounding it to get good. It doesn't.—Vinson Cunningham (James Earl Jones Theatre; through Jan. 28.)
Dance
Wire walking and rock climbing count as extreme sports. But although these daredevil activities appear throughout "Corps Extrême," a dance-theatre work by the French Algerian choreographer Rachid Ouramdane, the focus of the performance isn't on risk and adrenaline but on meditative calm and grace. There is a climbing wall, a high wire, and a cast of acrobats who erect human towers and toss one another through the air, but, instead of cymbal crashes and gasps, there is spare music and soft landings. Not only is a man on a wire suspended high above the ground—the whole production seems to float.—Brian Seibert (BAM's Howard Gilman Opera House; Oct. 27-29.)
R. & B.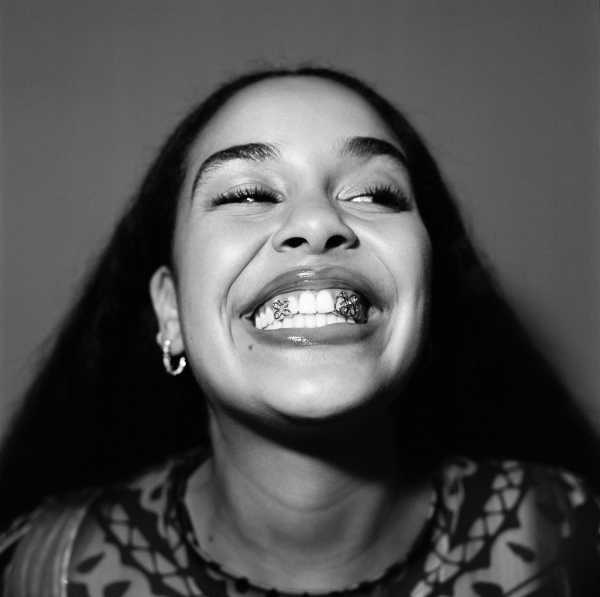 Photograph by Mike Excell
With Jorja Smith's new album, "falling or flying," the British singer has grown into a master of a vulnerable yet collected self-expression. Her début, "Lost & Found," from 2018, announced her as a mesmeric performer with delicate, layered R. & B. songs animated by a soothing but authoritative voice, earning her a Best New Artist nomination at the Grammys. "Well no one can understand confusion like I do / These blue days are my truth," she sings on "Tomorrow," hinting at a clearheadedness amid emotional turmoil. On "falling or flying," Smith's songs are even more vibrant and attentive, and on such confessionals as "GO GO GO" and "Too many times" she channels both poignance and resilience in every single breath.—Sheldon Pearce (Apollo Theatre; Oct. 26.)
The Theatre
The artist nicHi douglas's immersive, inward-turning choreopoem "(pray)" evokes a new kind of church service. In the show, a bevy of intergenerational Black women and femmes—all dressed in their baby-blue Sunday finest—conduct a song-and-dance-filled liturgy, as a praise leader, played by the overwhelming singer S T A R R Busby, who composes with the jazz intellect JJJJJerome Ellis, guides them in reconstructed gospel. "This little shine o' might / I'm gonna let it light," the marvellous cast sing, both ecstatic and deliberately opaque, or they offer responsive readings in Christianity, Black matriarchy, and slavery. The holiest actions are hidden away in a copse of huge onstage trees—the rite thus retains, in moments both transformative and frustrating, a deep sense of privacy.—Helen Shaw (Ars Nova @ Greenwich House; through Oct. 28.)
Art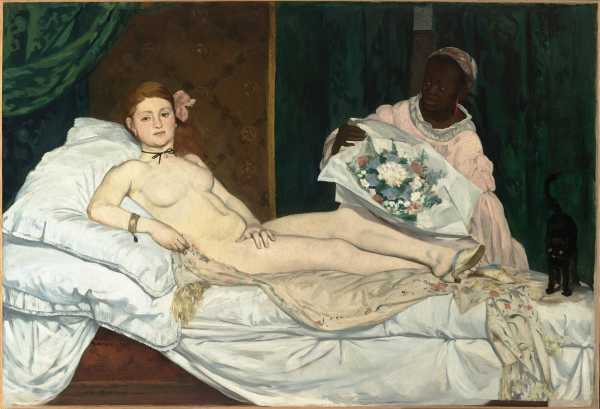 "Olympia."Art work by Édouard Manet / Courtesy © Musée d'Orsay / RMN-Grand Palais / Art Resource
"Manet/Degas," the Met's sprawling yet intimate two-hander, is an audacious show. For much of Édouard Manet and Edgar Degas's friendship, Manet was the bigger deal, touted first for his success and then for his succès de scandale, "Olympia" (1863-65)—a triple portrait of a Black maid, a bug-eyed cat, and a naked white prostitute making no effort to pretend she enjoys her work—this show's inevitable centerpiece. Vividness was Degas's superpower: in his portraits of the banker Hilaire Degas and of Yves Morisot, it's unclear if he's being mean or merely telling the truth, or if there's a difference. In a sense, most of Manet's and Degas's best work is about repose; both artists understood that leisure can be anxious, disappointing, exhausting, boring—sometimes for the bourgeois, sometimes for the working-class folks paid to keep them happy, sometimes for all concerned.—Jackson Arn (Reviewed in our issue of 10/23/23.) (Metropolitan Museum of Art; through Jan. 7.)
Movies
Family life and political history are connected through the power of imagination in Kaouther Ben Hania's hybrid documentary-drama "Four Daughters." The film is centered on a tough and devoted Tunisian woman, Olfa Hamrouni, who left her abusive husband around fifteen years ago and single-handedly raised the couple's four girls (who were born between 1998 and 2005). After the Tunisian revolution, in 2011, Islamist ideology rose to prominence; Olfa's two eldest daughters, who were teen-agers in the mid-twenty-tens, became devoutly religious, joined ISIS, and were arrested. Ben Hania tells the family's story through interviews with Olfa and her two younger daughters, and through reënactments in which actresses play the absent daughters and also Olfa, when scenes are too painful for her to relive. The real-life subjects, taking the lead in the restagings, deliver a revelatory, poignant blend of drama, memory, and self-scrutiny.—Richard Brody (In limited release on Oct. 27.)

Pick Three
The staff writer Alexandra Schwartz shares her current obsessions.
1. New York has been enjoying a protracted season of Sondheim for nearly two years now, but nothing has moved or delighted me as much as Maria Friedman's "Merrily We Roll Along," at the Hudson Theatre. This notoriously unproducible show—the characters begin in cynical, depressed middle age, then get younger and starrier-eyed as the show progresses—doesn't just work in Friedman's staging; it renews your belief in the unique art of the Broadway musical. Special props go to Jonathan Groff for turning the villainous Frank into a sellout with soul.
2. I love a good thriller, unreliable writers, and complicated women, so I love "Anatomy of a Fall," the French director Justine Triet's new film. The astonishing German actress Sandra Hüller plays Sandra Voyter, a novelist who is accused of murder when her husband's body is found near their chalet, in the French Alps. What ensues is a courtroom drama whose exploration of literary ambition and the compromises of coupledom will stay with you long after your pulse settles.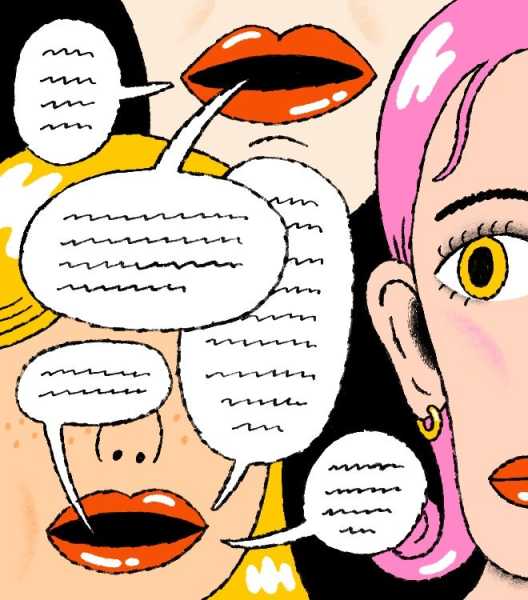 Illustration by Min Heo
3. I recently gulped down Jean Beagin's novel "Big Swiss," the funniest fiction I've read all year. Greta, a depressed drifter in her forties, lives in a tumbledown house in Hudson, New York (a place that Beagin parodies to perfection), where she works as a transcriptionist for a sex therapist called Om. Soon she finds herself in thrall to the title character, a patient of Om's who happens to be a married woman about fifteen years Greta's junior. This deliciously eccentric sex comedy bristles with wit and weirdness, but beneath all the antics is a tender heart.
P.S. Good stuff on the Internet:
"Who Killed the Fudge King?"
"Talking Volumes" with Ann Patchett
Alysha Clark's championship defense
Sourse: newyorker.com