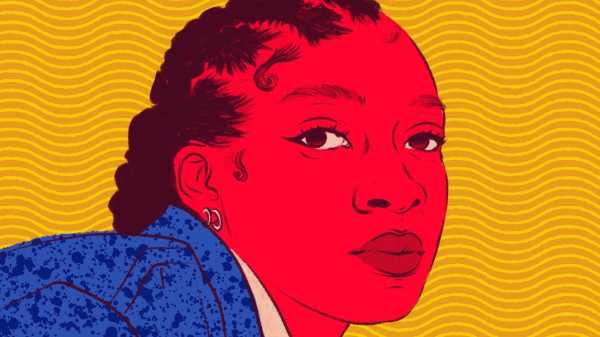 Save this storySave this storySave this storySave this story
Richard Brody
Staff writer
You're reading the Goings On newsletter, a guide to what we're watching, listening to, and doing this week. Sign up to receive it in your in-box.
It was a scandal when, in 1969, the New York Film Festival showed Paul Mazursky's extramarital romp "Bob & Carol & Ted & Alice" in its Lincoln Center sanctuary, but these days few doubt that art can issue from Hollywood. Several industry notables will grace this year's edition of the festival, which kicks off tonight and runs through Oct. 15, including Todd Haynes, whose drama "May December"—featuring Natalie Portman as an actor preparing to portray a subject of a long-ago scandal (Julianne Moore)—is the opening-night offering. But N.Y.F.F. is largely a celebration of movies that likely won't be on hundreds of multiplex screens and yet are no less worthy of attention, such as the idiosyncratic and intimate comedy "The Feeling That the Time for Doing Something Has Passed"—written and directed by Joanna Arnow, who also stars as a thirtysomething Brooklyn woman whose quest for a romantic relationship conflicts with her desire to be sexually dominated—and "In Water," one of a pair of films by the veteran South Korean director Hong Sangsoo, about a young independent filmmaker's reckless effort to shoot an improvised drama. Many of Hong's images are intentionally out of focus, to surprising emotional effect, emphasizing the force of the film's confessional and confrontational dialogue.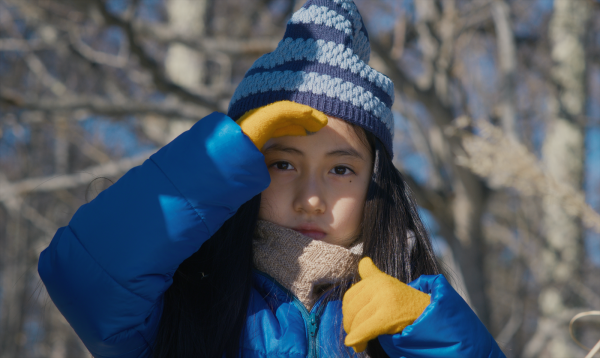 Photograph courtesy Sideshow / Janus Films
But pride of place regarding long dialogue scenes of wondrous intensity goes to the Japanese drama "Evil Does Not Exist," directed by Ryûsuke Hamaguchi (whose 2021 film "Drive My Car" was nominated for four Oscars and won one, for Best International Feature Film). It's the story of a rural village of artisans and farmers whose way of life is threatened by a businessman's plan to open a glamping lodge there. Discussions among the villagers and the developers—as at a contentious public hearing—display a depth of practical knowledge and introduce a twisty succession of subjects that seem borrowed from the institution-probing documentaries of Frederick Wiseman. Hamaguchi flaunts his quasi-documentarian sensibility in wordless scenes, too, including an extraordinary long take of a woodcutter at work which is among the cinematic thrills of the year.
Spotlight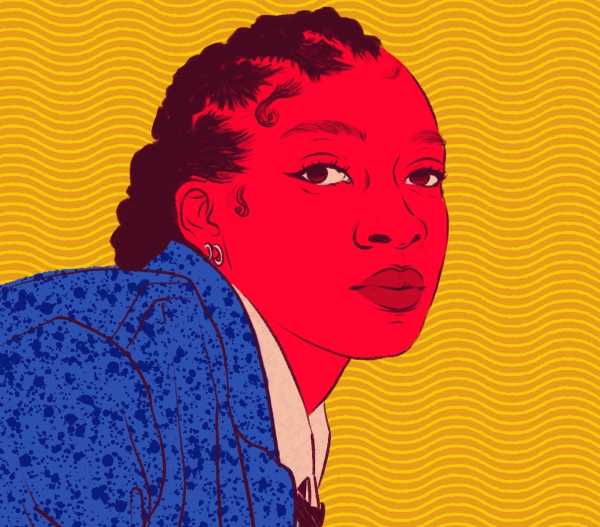 Illustration by Rachelle BakerHip-Hop
Few rappers can claim to be as skilled as Little Simz, a British Nigerian artist who has steadily grown from phenom to bellwether. Her early albums were about transitioning into adulthood, finding her way through the uncertainty of her early twenties to realize her purpose. Even then, it was clear that her path was fated—her lyricism is fluid yet rugged, casual even at its most technical, foreshadowing a future as one of rap's most distinguished soul-searchers. In the years since she established herself as a mainstay, she has performed with brio and bravado: "Name one time where I didn't deliver," she raps on "Gorilla," already knowing the answer. Not only has Simz always come through; she just keeps getting better.—Sheldon Pearce (Brooklyn Steel; Oct. 12.)

About Town
Podcast
Free association and podcasting aren't so different—both involve extracting meaning from thoughtful rambling—so it's not surprising that someone has made a podcast about psychoanalysis. "Ordinary Unhappiness" (produced in collaboration with Parapraxis Magazine) takes an approach to the subject that's more scholarly than therapeutic, providing an experience akin to listening in on a lively seminar. The hosts are Abby Kluchin and Patrick Blanchfield, a pair of academics who happen to be married. (That this fact comes out only incidentally in the course of the first episode feels appropriate.) Their interviews cover an expansive range of psychoanalytic themes in contemporary culture; a set of episodes called "The Standard Edition" proceeds methodically through Freud's work. The conversations are meandering but scattered with memorable insights and reading recommendations. Early on, Blanchfield tells listeners that the show will be "interminable, but in the best possible way"—so far, it fulfills that promise.—Molly Fischer
Classical
Riccardo Muti, the venerable, debonair, exacting Italian conductor, opens Carnegie Hall's season with two concerts leading the Chicago Symphony Orchestra. The first night is gala fare—Tchaikovsky's Violin Concerto, with the superlative Leonidas Kavakos, and Mussorgsky's "Pictures at an Exhibition"—and gives way to a thematic program for the second evening. Philip Glass's new composition "The Triumph of the Octagon," inspired by a photo of a thirteenth-century Italian castle which Muti kept in his studio, introduces Mendelssohn's "Italian" Symphony and Richard Strauss's "Aus Italien," both of which ring with uncomplicated enthusiasm for the country, where the composers took trips in their early twenties.—Oussama Zahr (Carnegie Hall; Oct. 4-5.)
Dance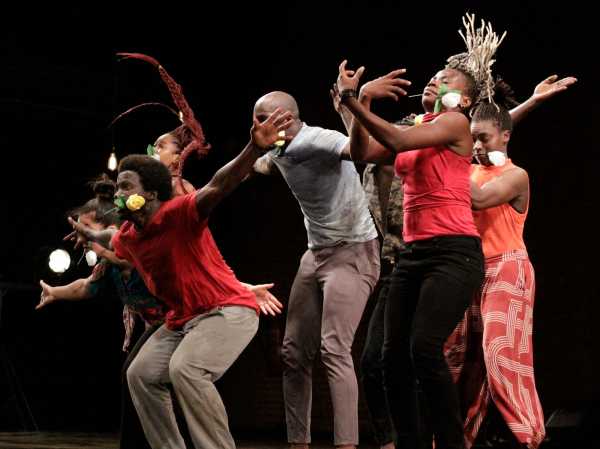 Photograph by Serge Daniel Kabore
Choreographers are closely attuned to music, but hardly any are actually composers. Olivier Tarpaga comes from a musical family in Burkina Faso, and when he creates dance works he almost always writes the scores, too—intricate and funky ones, played live. His works often address heavy topics, such as political instability in his homeland, with impressionistic subtlety. A new piece, "Once the dust settles, flowers bloom," presented at the Joyce as part of the Crossing the Line Festival, is about refugees fleeing from violent jihadists. It's a peregrination of grounded, supple, springy motion, and, although it doesn't ignore suffering, the dancers carry flowers between their teeth. As they aspire to beauty and hope, Tarpaga's groove is of great assistance.—Brian Seibert (Joyce Theatre; Oct. 3-8.)
Theatre
In "Mary Gets Hers," Emma Horwitz's merry adaptation of Hrotsvitha of Gandersheim's tenth-century play "Abraham," an orphaned girl, Mary (Haley Wong), raised in monastic seclusion, runs away only to fall into sexual exploitation. In both versions, the fond Brother Abraham (Susannah Perkins) rescues his prostituted charge, but Horwitz seems ambivalent about which bodily surrender—to man or to God—is worse. The comedy is like a doodle on an illustrated manuscript, with jolly tonsured friars crushing on one another and on the Almighty. (Perkins, as chief flirter, is a miracle.) But Josiah Davis's spoof-medieval, no-cis-males-allowed production, for the Playwrights Realm, eventually frolics so much that the capering runs out of air. The central question of Mary's own desires remains unbroached; Horwitz hasn't yet found a secular equivalent for Hrotsvitha's sense of religious ecstasy.—Helen Shaw (Robert W. Wilson MCC Theatre Space; through Oct. 14.)
Experimental Music
The experimental artist Sean Bowie, who records as Yves Tumor, is continuously shape-shifting. A gender-nonconforming performer who actively subverts expectations, Tumor has a way of finding the hook in otherwise challenging music. Courtney Love, a disruptive presence in her own right, has called Tumor "disagreeable," as a compliment. In Tumor's past three albums—the noise-pop breakthrough "Safe in the Hands of Love," from 2018; the twisted, voice-forward funk blast "Heaven to a Tortured Mind," from 2020; and this year's fusionist fever dream, "Praise a Lord Who Chews but Which Does Not Consume"—the artist has brought cohesion to chaos, and made the avant-garde feel like a guilty pleasure. Even from song to song, Tumor refuses to remain static.—Sheldon Pearce (Terminal 5; Oct. 4.)
Movies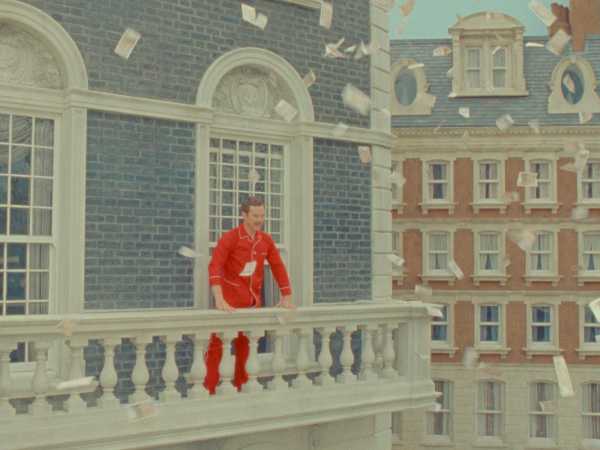 Photograph courtesy Netflix
Streaming services have given short films new prominence, as with Wes Anderson's four brief adaptations of tales by Roald Dahl, now on Netflix. The longest of them, at thirty-nine minutes, is "The Wonderful Story of Henry Sugar," a giddy cinematic experiment in which the filmmaker takes the concept of storytelling daringly literally. The film chronicles a rich fop who studies a magic manual and teaches himself how to achieve X-ray vision and clairvoyance. The story is told, into the camera, by Dahl (played by Ralph Fiennes), the author of the manual (Dev Patel), the magician whose skills it details (Ben Kingsley), and the wealthy protagonist himself (Benedict Cumberbatch), even as they act out their adventures on elaborately crafted, stagelike sets. For all the film's whimsical style and substance, it offers a potent vision of the redemptive power of apparent frivolity.—Richard Brody (In limited release and streaming.)
Art
If you liked the new Tom Wolfe documentary, Richard Dewey's "Radical Wolfe," visit Matthew Marks for a textbook example of radical chic. Wade Guyton's latest batch of photo-based, ink-jet-printed paintings encompasses many subjects: abstract smears, a Manet still-life, a police car. But his most revealing subject is the New York Times Web site, a Guyton staple since the twenty-tens. This time around, ads for "Funny Girl" or Banana Republic sit beside headlines about Trump or Ukraine. The point, if you can call it one—that news and consumerism blur together in the struggle for eyeballs—is as true as it is shallow. The paintings have been hung from repurposed metal racks, more gimmickry in a show already choked with it.—Jackson Arn (Matthew Marks gallery; through Oct. 28.)
Theatre
The appeal of "Melissa Etheridge: My Window," on Broadway, is obvious: if you're into Melissa Etheridge—that strong, rich voice, drenched in tough experience; those explosively emotional songs—well, then, here she is, unvarnished, singing and telling stories, under Amy Tinkham's direction. The only other onstage presence is Kate Owens, who mutely and gamely plays opposite Etheridge when the singer is acting something out. Etheridge's songs are as affecting as ever, and she performs them in counterpoint to the drama-dense time line of her life. Love, sex, music, and, especially, her encounters with psychoactive drugs—it all comes up. (At one point, rhapsodizing about ayahuasca, she puts on a tasselled hippie jacket.) The stories are fine; the songs are worth the ticket price.—Vinson Cunningham (Circle in the Square; through Nov. 19.)
P.S. Good stuff on the Internet:
'NSync on "Hot Ones"
"What $500 Means to Zinida Moore"
The YouTube channel "Steve's Soft Drink Shack"
Sourse: newyorker.com