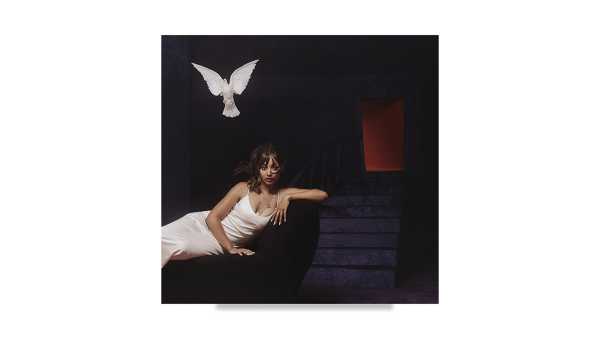 Save this storySave this storySave this storySave this story
Few music scenes have moved as dynamically or evolved as quickly as dance music did in the U.K. during the nineteen-nineties. From the frantic breakbeats of drum 'n' bass to the lush but austere psychedelia that migrated from Chicago to London in the form of acid house, the rapidly mutating club sounds generated subgenres that delighted the dance floor. But plenty of other styles were eaten up by the churn, overlooked by history, or derided by critical consensus. The streaming-music era has long promised to indirectly solve this sort of problem by giving listeners total access to the recesses of music history—every song, at everyone's fingertips, at any given moment. But that promise has not exactly been fulfilled: there are gaping holes in online libraries, and all but the biggest of songs and artists are often ignored in the blizzard of new music that arrives weekly.
Still, social media consistently manages to shine a light on unexpected corners of music history—mostly on TikTok, where old songs are just as likely to become hits as new ones. During the depths of the pandemic, in 2020, a British teen-ager named Victoria Walker started producing instrumentals for a friend's music on her laptop; she also began recording her own songs using GarageBand. Eventually, she uploaded them, under the name PinkPantheress, to her TikTok, where they attracted an unusual amount of attention. Two songs in particular gained traction: "Break It Off" and "Pain," both of which used samples of quintessential U.K. club tracks that were recorded before Walker was born. "Break It Off" uses a 1997 drum-'n'-bass track called "Circles," produced by an English d.j. named Adam F. PinkPantheress doesn't fiddle too much with the original version, using its atmospheric synth swirls and bass-string hits as a complete backdrop rather than a piece of fleeting inspiration. The moodiness of the beat fits Walker's vocals, which are sweet but quietly despairing. "I'm out here thinking of every bad mistake I made," she muses.
Walker posted "Pain" a few days later. Roughly ninety seconds long, the track liberally samples a version of "Flowers," a British R. & B. track that was transformed into an unimpeachable club smash by a U.K. garage d.j. named Sunship, in 2000. On "Pain," PinkPantheress was able to offer an upbeat and nostalgic new frame for Gen Z's insular, moody, digitally minded kind of bedroom pop. Rather than play upon the original vocalists' promise to "Bring you flowers, in the pouring rain," Walker interrogates a romantic interest with desperation. "You told me it wasn't over and that we'd be together soon, but was this before or after you told me to leave the room?" she asks.
Following the grassroots success of these tracks—not driven by a record label's marketing push or a viral dance trend—Walker released her first EP, "to hell with it," in 2021. The project made her one of the genuine breakout stars of the pandemic, as well as an avatar for U.K. club-music revivalism and the art of sampling. "To hell with it" also took on an air of credibility not often found in today's marketplace of heavy recycling in pop music. In recent years, the practice of reusing old music whole-cloth has exploded, as young artists take a well-loved pop hit from the past few decades and lightly tweak it for modern audiences, almost creating a listening experience as rudimentary as going to a karaoke bar. But, whereas those interpretations—such as Ice Spice and Nicki Minaj's recreation of Aqua's "Barbie Girl" for the "Barbie" soundtrack—often indulge a generic and broad familiarity, "to hell with it" used scraps of hyper-specific, lesser-explored terrain to create a bridge between a mood of the present and a style of the past. And, not only was "to hell with it" nostalgic for a particular sound, it was also nostalgic for a bygone format: the record has the scrappy and nimble feel of the hip-hop mixtape, on which rappers would take popular beats from any given moment and rap over them.
With the success of these early, sample-heavy songs, PinkPantheress signed a major-label deal in 2021, and, earlier this month, she released "Heaven Knows," her first proper studio album. If "to hell with it" prompted the question of what Walker could sound like outside of the realm of U.K. club-music nostalgia and TikTok virality, "Heaven Knows" is an uneven response to that question that underscores her warring ambitions. Flickers of the skittery club beats reverberate across the record, but the album looks toward bigger and broader pop sounds. "Heaven Knows" uses only two samples formally. But, though the new arrangements and productions mean that the record is, technically and literally, more original, "Heaven Knows" is a more mainstream foray into radio pop and mid-range, mid-tempo beats. The now twenty-two-year-old Walker has also graduated into the realm of boldfaced collaborations; the album includes smartly selected features from artists ranging from the Nigerian pop breakout Rema to the U.K. rap superstar Central Cee to the flashiest and most distinctive hip-hop talent to emerge in years, Ice Spice.
If "Heaven Knows" does allow Walker to cultivate an identity outside her taste in samples, it's that of a pop purist in one particular regard. She is a hopeless romantic—an archetype that can be surprisingly difficult to locate in today's splintered, chaotic pop world. It's a mode that is especially effective with her vocal style, which is high and whispery with cherubic sweetness. She indulges the melodrama of romance throughout the record: "I just had a dream I was dead / And I only cared 'cause I was taken from you," she sings on "Mosquito," a single from the album that was released in September. Written and produced with the help of the longtime pop heavyweight Greg Kurstin, the song has a faint drum-'n'-bass skitter layered under string arrangements that recall the candied R. & B. of the nineties and early two-thousands. There's a winsome and almost theatrical femininity to every line she sings, which is probably why so much of Walker's début album evokes the sound of K-pop girl groups. One of two credited samples on the record is "Ice Cream," a song by the now defunct K-pop act f(x).
It is difficult to provide any historical context for a music sample that appears on TikTok, where speed of consumption is paramount. When PinkPantheress signed a record deal and began to formalize her music, she tried to solve for this problem, as well as the newfound legal liability she would incur by using uncleared samples. Some of the old songs she posted on TikTok were uploaded to more conventional distribution channels. On YouTube, she (or her team) provided a bit of additional information for "Pain," its source material, and the basics of music sampling: "Here's a full version of the song!" she announced. "So here's the thing, Spotify is super tempting but as a lot of my songs are beats I've sampled, I'm worried they'll be taken down or not allowed," she continued, urging fans to keep listening on YouTube, where licensing rules are looser. "The main piano + drum melody samples the track: flowers by sunship and sweet FA (garage classic) . . . The original chord progression is Erik Satie's Gymnopedie no. 1." The responsibility of paying homage and contextualizing her style and influences for fans, surely, will evaporate as Walker migrates to the broader pop world. ♦
Sourse: newyorker.com