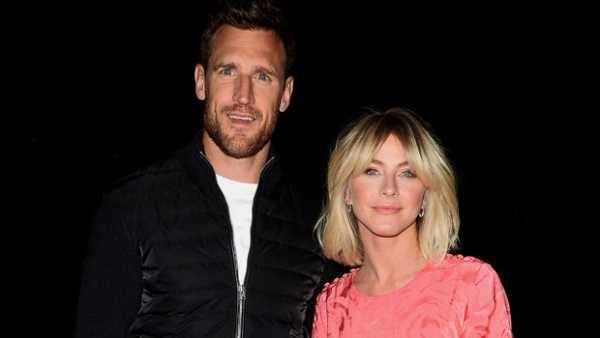 Julianne Hough and Brooks Laich recently gave fans a hint that they reunited in Idaho when they shared similar posts about his dog Koda and now we're learning they've been trying to 'make their marriage work'.
Julianne Hough, 32, and husband Brooks Laich, 37, are spending time together again in Idaho after parting ways in May, according to a number of sources, and are both enjoying the experience. "Brooks and Julianne are staying on Lake Coeur d' Alene and are in a really good place right now," one source EXCLUSIVELY told HollywoodLife. "They're not putting any labels on where they stand, which is giving Julianne the freedom to explore where she sees their relationship going. Brooks would love to see them officially reconcile, but he's not putting any pressure on her and would never want her to be unhappy. They've both been really happy and positive, and are having an amazing time on their trip."
Julianne and Brooks haven't confirmed their reunion yet but fans put two and two together when they both took to Instagram on Sept. 25 and 26th to share similar posts that showed off Brooks' husky dog, Koda, indicating they were in the same place at the same time. Julianne's post included a photo and video of herself with Koda in a car, which can be seen below, and she captioned it with, "This sweet boy loves his momma 😭🐺."
View this post on Instagram

This sweet boy loves his momma ??
"Both Julianne and Brooks are very unique deep people that have found each other," a second source EXCLUSIVELY told us. "They are so much on each other's wavelengths that it often provides struggle for their relationship. The saying goes, 'Opposites Attract', well they aren't opposites, they are very much alike and that works for them but again puts a strain on things as well."
"They are genuine friends, and they are genuinely trying to figure everything else out and going on trips together and hanging out is the baby steps they are taking to see where everything goes," the insider continued. "2020 has thrown everyone for a loop and Julianne and Brooks are no different. They are trying to figure everything out, and they are currently in a good place and looking to see what happens from this point. All good so far though."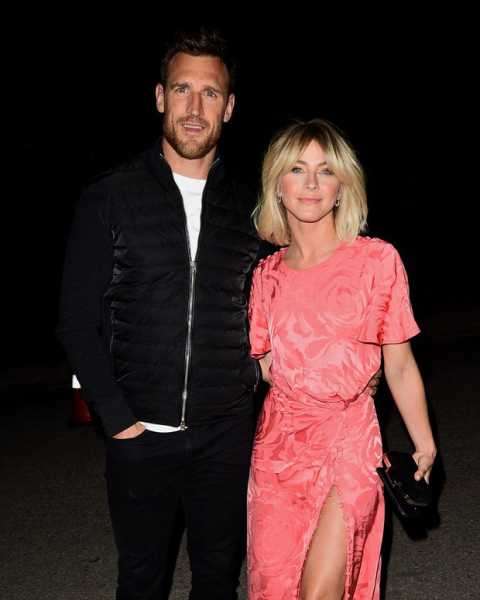 Brooks Laich and Julianne Hough announced their separation in May but have been hanging out again. (MEGA)
Julianne and Brooks' latest reunion may have put them back in the spotlight only recently, but it turns out they've been discussing the future of their marriage for a while. "This has been slowly happening over the past couple months, they've been reconnecting and talking about what it will take to make the marriage work," a third insider EXCLUSIVELY revealed. "This trip is a chance to explore that more and everyone's hoping that it will stick. It's still hard to say what will happen but her friends and family are definitely rooting for them to make it."
Julianne and Brooks, who were married in 2017, announced their separation with a joint statement to People in May that party read, "We have lovingly and carefully taken the time we have needed to arrive at our decision to separate." The news shocked fans and even though it seemed final, our third source admitted that "neither of them has been able to move on." "Even when they were apart they were talking all the time," the source said. "They're both such great people and they truly love each other, it's just a matter of figuring out if they can live together."
Sourse: hollywoodlife.com