View gallery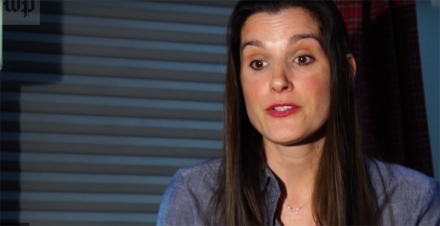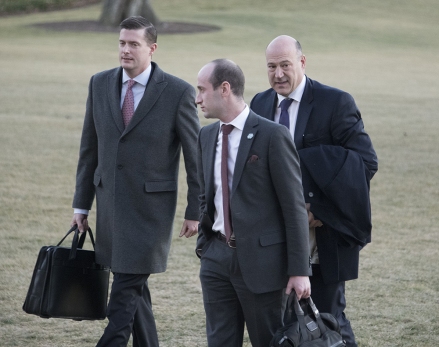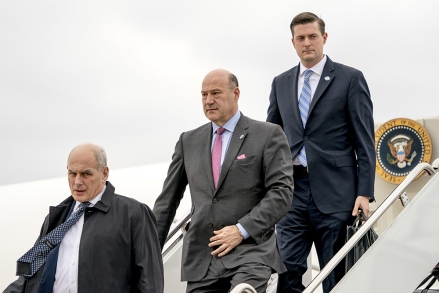 There is a myth about domestic abuse — that it only happens to uneducated women or poor people. That it doesn't happen to women in your own circle, explains Katie Ray-Jones, CEO of the National Domestic Violence Hotline. But, it does. "It happens everywhere. It's happening in corporate America, it's happening in every community, it doesn't discriminate… and it's just not isolated in the White House. It really is rampant in the country." That's right. It actually happens to one in 4 women in their lifetimes, and it happens to women who are educated from middle and upper class families, Katie Ray-Jones, told Hollywoodlife.com, in an exclusive interview.
That's exactly the experience of Porter's ex-wives who have spoken out in the past week — Colbie Holderness and Jennifer Willoughby. When they first dated and then married Porter, he was "charming and charismatic," "romantic and fun." However, as their relationships progressed, a different man emerged. Holderness alleges that verbal abuse began before they married and that she was floored on their honeymoon when her new husband grew angry when they weren't having sex and he allegedly "kicked" her. After that, she claims he would throw her on the bed at times and grind a knee or elbow into her. He would choke her and he even punched her in the face, she says. Holderness gave a photo of herself with a black eye, allegedly delivered by Porter to the media to publish.
Willoughby, 39, Porter's second wife claims that he pulled her naked from the shower to yell at her just after their first anniversary, and she filed a police complaint after he punched the glass on the door to her home. Nevertheless, despite the graphic accounts that both ex-wives gave, Donald Trump continues to support Porter, tweeting on Feb. 10 that "Peoples lives are being shattered and destroyed by a mere allegation… there is no recovery from someone falsely accused — life and career are gone. Is there no such thing any longer as Due Process?"
Of course, it's exactly because of the reactions of people like Donald Trump that many women who are victims of domestic abuse don't come forward — they fear they won't be believed. "It's a mind trip for the victims, that on the outside, typically domestic violence perpetrators look like amazing people. They can be charismatic, charming. They can be very successful, they get along with people in other scenarios and it leaves the victim survivor sitting there and feel like, 'It's just me. So I must be the problem," explains Katie Ray-Jones.
Lots of women think they have met the man of their dreams and may have a blissful few months or even years before the abuse begins, and it can start gradually, which is why so many women, like Porter's wives, don't think of themselves as allegedly being victims of abuse for some time. "When two people first fall in love, there aren't signs of abuse… they're not saying 'in six months, I'm going to belittle you and control you and tell you how to dress and who you can go out and see, and then I'm gonna control the finances, and eventually, I'm going to kick the crap out of you,'" says Ray-Jones. "They begin to chisel away at you as a person slowly and they begin to isolate you in ways that feel like, 'I want to spend more time with you, so don't go out with your friends tonight. Let's just stay home together,' and then it happens repeatedly. We hear a lot about this isolation piece."
Over time, typically, if you're involved in an unhealthy relationship with a domestic abuser, the verbal, emotional and physical abuse escalates, the isolation escalates and women end up feeling trapped, lost and often fearful for their lives. Victims who call the National Domestic Violence Hotline are often terrified after their husbands or boyfriends threaten to kill them and also threaten to kill themselves. Their fear is rooted in reality. One in 3 female murder victims are killed by intimate partners and 72% of all murder-suicides are perpetrated by intimate partners, according to the National Coalition against Domestic Violence. The National Domestic Violence Hotline received almost 422,000 calls in 2017. Also, one in 5 women have been severely physically abused by an intimate partner. One in 5! And Donald Trump is standing by Rob Porter and "wishing him well." "He also, as you probably know, says he's innocent and "you have to remember that," Trump told the media in a press conference, on Feb. 9.
Well, don't listen to the man in the Oval Office. If you think you are in an unhealthy relationship that is emotionally, verbally or physically abusive, or you think that someone you know is in this terrible situation, get help now. You, or your friend or family member, are not the problem. You or they are the victim. Victims don't deserve abuse. For immediate help, call the National Domestic Violence Hotline at 1-800-799-7233 (SAFE), 24 hours a day, seven days a week, or you can chat with advocates online 24/7. All calls and chats are confidential.
Domestic abuse can happen to any woman of any age and any background, so please don't be afraid to ask for help.
Click to Subscribe to Get Our Free HollywoodLife Daily Newsletter to get the hottest celeb news.
Sourse: hollywoodlife.com