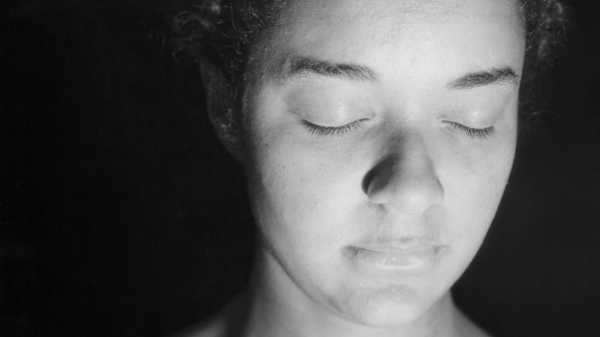 Save this storySave this storySave this storySave this story
I first met Carla Williams a few years ago at Material Life, a shop that she owned in New Orleans specializing in Black art and cultural artifacts. I was enamored by the vivid design of the space and by Williams's whimsical curatorial eye. There were bright-pink walls covered in African art work and vintage posters of Barbra Streisand and Diana Ross, plus a cabinet filled with hundreds of antique found photographs. At the time, though, I had no idea that Williams also had the eye of a photographer. With the recent publication of "Tender," a début monograph of self-portraits made between 1984 and 1999, Williams is allowing the world in on a quietly thrilling collection of photography that she's kept tucked away for nearly four decades.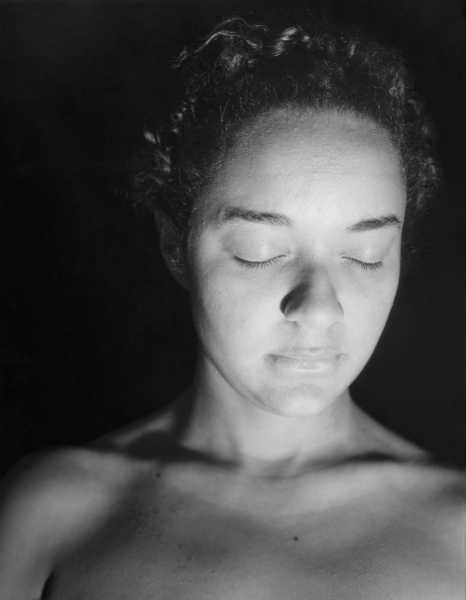 "Untitled (face in light)," 1990.
Williams told me recently that her interest in photography dates back to her youth, in Los Angeles, where her father, an aerospace mechanic, kept a stash of not-so-hidden Playboy and Penthouse issues in the family bathroom. Williams and her four sisters would whisper to one another about the salacious scenes found within. "I thought those women were so fearless. I was impressed by that," Williams recalled. As an undergraduate photography student, at Princeton University, she would rush home to her dorm room after class every day and make self-portraits, mimicking the poses of the women in those magazines and attempting to place her own Black beauty within their ranks.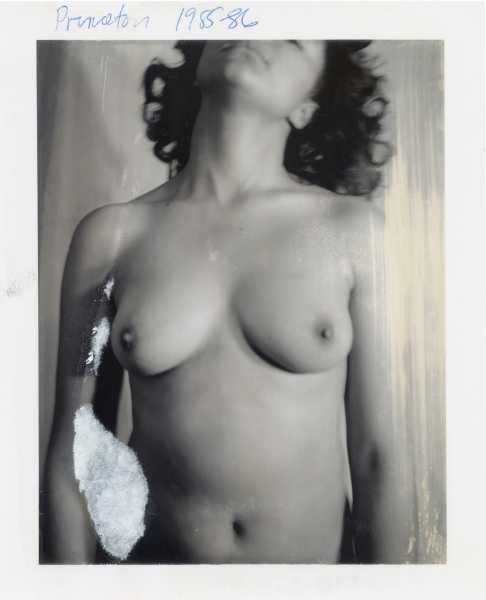 "Untitled (navel #2)," 1985-86.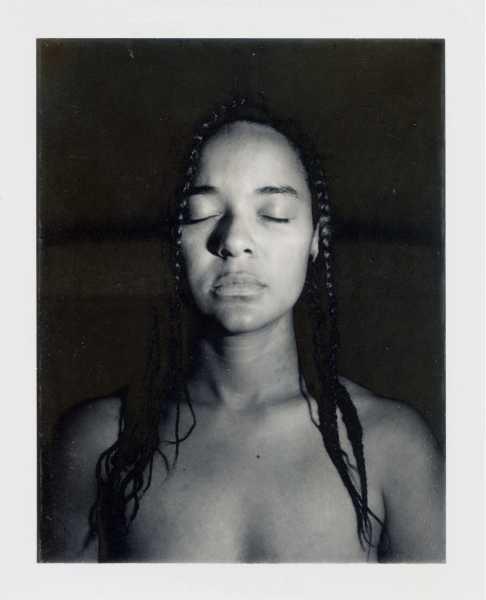 "Untitled," 1990.
The earliest photographs (some published in "Tender" and others currently on display at Higher Pictures, in the exhibition "Carla Williams: Circa 1985") show a young artist vibrating with a messy creativity. Some photos are overexposed and chemically stained, others underdeveloped and marked by bends in the prints and finger smudges. "I was a bad technician, but I was a curious technician," Williams said. Many of the photographs are reminiscent of Man Ray's nude works, with their secretive compositions and poetic angles. You can also see nods to the classical, formalist nude photographs of Edward Weston in images like "Untitled (butt)" (1989-90), which depicts Williams's bare rear end illuminated against a black backdrop. "Untitled," from October of 1986, showing Williams seated in her underwear, facing away from the camera, reminds me of Weston's studies of the curves of seashells.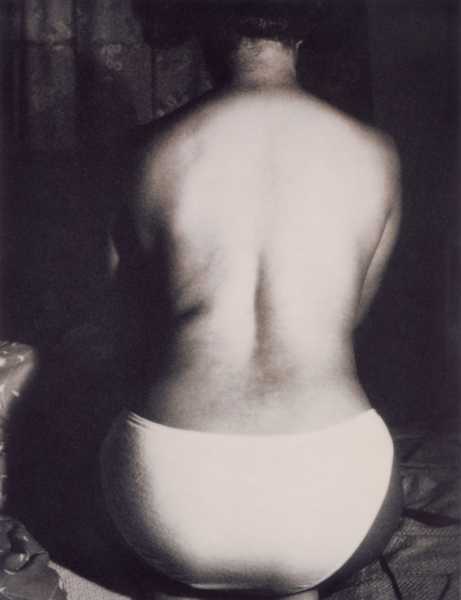 "Untitled," October, 1986.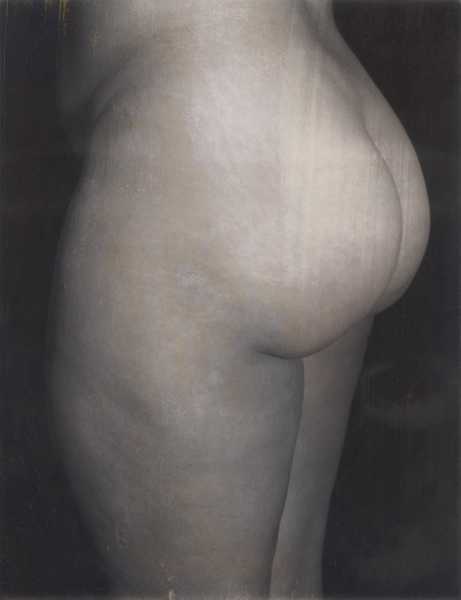 "Untitled (butt)," 1989-90.
Williams was learning in school about these technically gifted white photographers, and taking from them what she needed. As was so often the case, though, she was not being taught the work of any Black photographers; the art that she studied in class rarely even included Black people as subjects. Still, Williams became aware of Black photographers' work. She cites the influence of Roy DeCarava, and in particular the rich, elevated, and intentional darkness of his silver-gelatin prints. But the style she developed also places her in a lineage of contemporary artists who were using self-portraiture to critique or slyly defy art history's erasure of Black women. Renee Cox's image "Hottentot Venus" feels directly in conversation with Williams's "Untitled (profile #1)," which nods to Sarah Baartman, the African woman who was objectified, subjugated, and exhibited around Europe in the eighteen-hundreds under the name of Hottentot Venus. Carrie Mae Weems's 1997 series "Not Manet's Type" is surely in dialogue with Williams's "Untitled (tired)," showing her on her bed, tousling her hair with her eyes closed.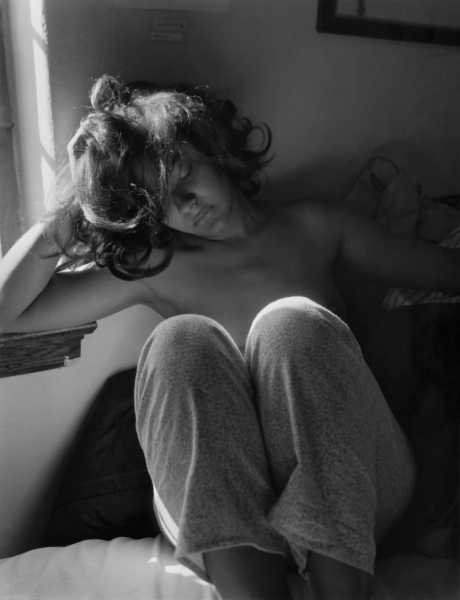 "Untitled (tired)," 1985-86.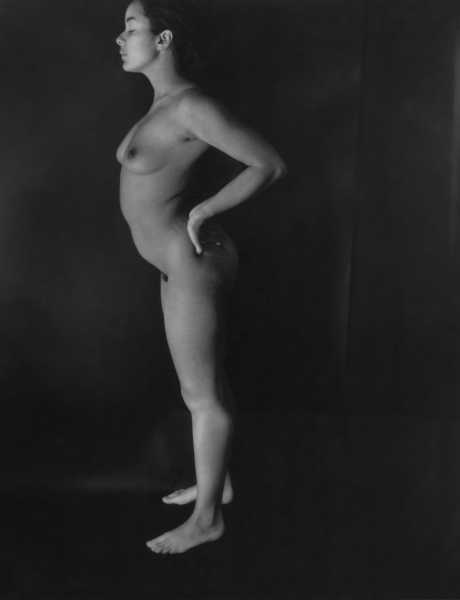 "Untitled (profile #1)," 1987-88.
In grad school, at the University of New Mexico, in Albuquerque, Williams continued photographing herself, and the work matured. One of my favorite images from that time, the haunting "Untitled (face in light)," evokes the image of Billie Holiday, calling the late singer forth like a glorious, glowing spectre. But, after school, Williams struggled to find a place in the professional art world. She was resistant to the idea of selling her prints. "I had this grandiose notion that art was about ideas and that ideas should be shared freely," she said. She submitted work for shows and was routinely rejected. She recalls that when her photographs were accepted into one exhibit, the organizers lost certain pieces and damaged others. All the while, Williams was struggling to make ends meet. "I remember thinking, I'm not doing this," she told me.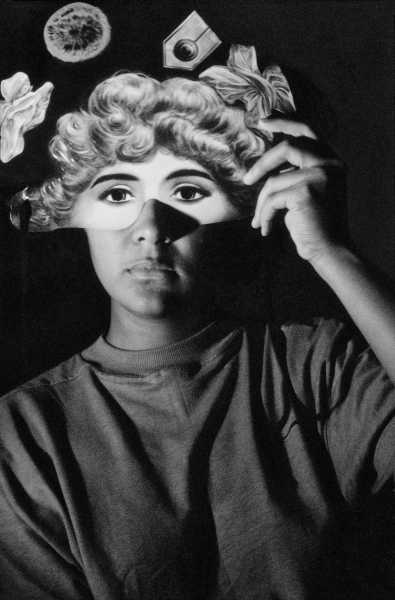 "Untitled (mask)," 1986-87.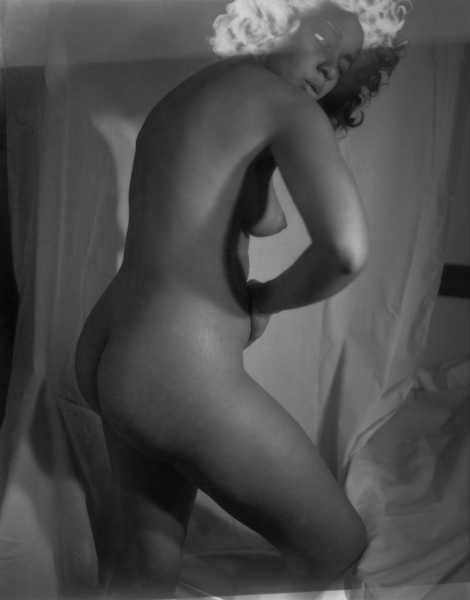 "Untitled (split)," 1985-86.
In 2002, Williams co-authored the brilliant book "The Black Female Body: A Photographic History" with her friend, the curator and scholar Deborah Willis, who has spent her career making the archive of Black photography visible. ("Tender" is dedicated to her.) But Williams stopped making her own photographs officially in 2009. Her shop in New Orleans shuttered during the early days of the pandemic, after five years in business, and with her new downtime Williams started tending to her archive, scanning hundreds of prints and negatives of found photographs, family pictures, and pinup images, and sometimes sharing them on Instagram. A trio of self-portraits that she accidentally posted piqued the interest of the artist and photographer Paul Sepuya. He mentioned it to Paul Schiek, the founder of the photo-book imprint TBW Books, which ultimately put out "Tender." Earlier this month, it won the prize for First PhotoBook at the 2023 Paris Photo-Aperture PhotoBook Awards.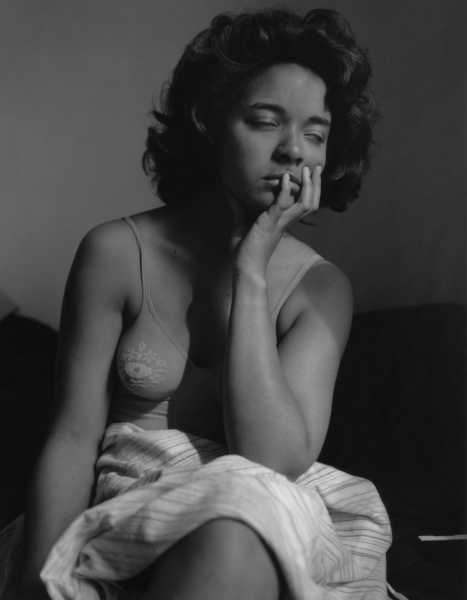 "Untitled," 1984-85.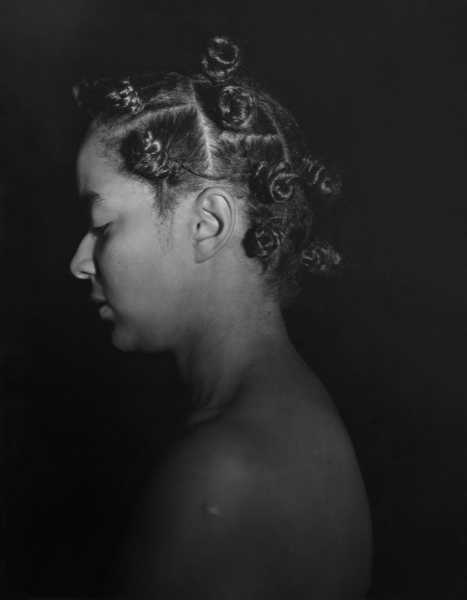 "Untitled (Bantu knots)," 1989-90.
Although the images in the book directly reference other artists and dabble in myriad photographic techniques, they form a distinctly cohesive body of work. They are defiant and contemplative, cheeky and seductive. I asked Williams what she sees now when she looks at the young woman in the pictures. "Free," she said. "I felt completely free to just explore my likeness and my relationship to photography and where I thought I fit in, as a stand-in for where we fit in. For where Black women fit in." Her comment reminded me of my own days as a novice photographer excited to perform for my camera. At that time, I didn't yet know that Black self-portraiture was more than a genre, that it is a language spoken through our many selves to our community. It is a corrective, committed to rewriting history to include us, and to insert our collective value. Looking at "Tender," I felt a sense of sadness that I never knew Williams's work until now, and that her experiences in the art world made her feel so unwelcome and so reduced that she stopped making images altogether. There's no way to know how many other brilliant Black artists could have made world-changing, world-building art had they been more supported. Thankfully, Williams has avoided being added to that long list of forgotten figures.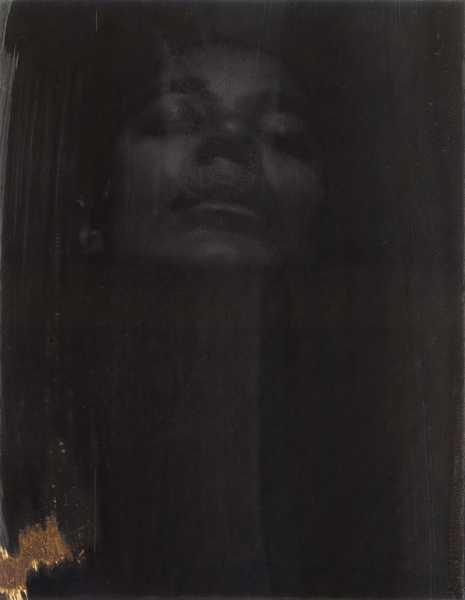 "Untitled (after F. Holland Day)," 1988-89.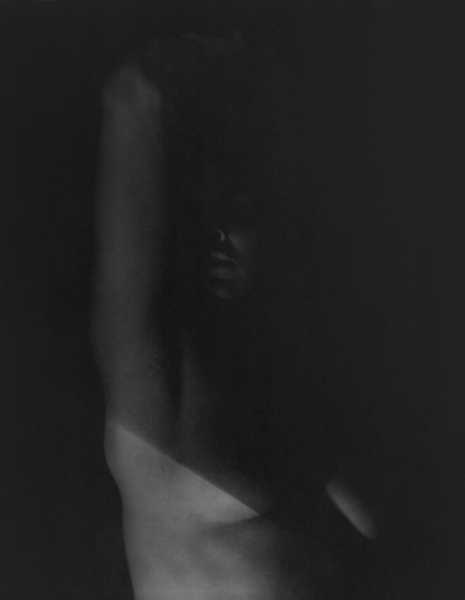 "Untitled (arm up)," 1987-88.
Sourse: newyorker.com