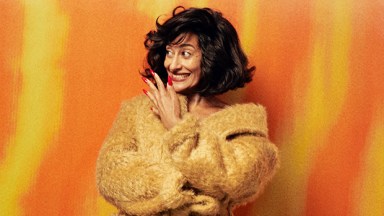 Image Credit: Martine Syms
Tracee Ellis Ross, who turns 51 on October 29, nearly bared it all for HOMMEGIRLS' tenth issue on October 25! The Black-ish alum wowed in several sexy looks, including a beige Bottega Veneta coat and nude pumps. Tracee rocked the coat with seemingly nothing underneath and accessorized her ensemble with the aforementioned heels. "Long-time @hommegirls admirer, first time HOMME GIRL COVER GIRL!" Tracee captioned the carousel of photos from the shoot via Instagram.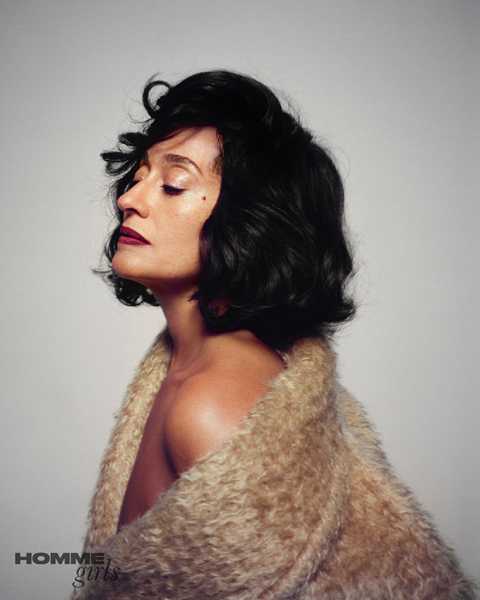 Tracee Ellis Ross in a beige coat for HOMMEGIRLS on October 25. (Martine Syms)
In the photos, taken by Martine Syms, the Girlfriends actress styled her raven-hued tresses in elegant curls. Tracee also added a bold plum lip color to her minimal glam. For the fashion mag's Fall/Winter 2023 issue, Tracee opened up about where her love for all things fashion first began. "I was a magazine girl. I have magazines from '83 all the way through like the late '90s when I stopped collecting them. Elle, Vogue, Harper's Bazaar, like everything, and I would just comb through them," she explained to the outlet.
"I thought my life was like an editorial shoot or like a runway," Tracee continued. "And then I started working at Ralph Lauren, so I had a lot of Ralph Lauren. And then and it was always like a game — how could I get the things that I felt matched my taste." The Pattern Beauty founder went on to explain how she shopped for fashion ahead of her success in Hollywood. "I started to become a vintage girl. All through college I would do the Salvation Army," Tracee shared.
"I loved vintage shopping. I had a collection of Levi's cords in like salmon and green… and that's just the way I did it until I started making my own money," she said. Now, at nearly 51 years old, she recalled how the clothes she rocked in her younger years were a form of "armor" for herself. "As a kid it was armor for me and then as a teen it was sort of the way I dressed myself and then it became the way I express myself — it was a form of creative expression," Tracee added. "I just have a genuine love of clothing. Not fashion. Clothing."
In a separate daring look for the photoshoot, Tracee rocked a plunging leather jacket with a denim skirt. She also wowed her fans with a monochromatic green ensemble, all from her personal clothing archive. Additionally, the fashionista explained that her mother did not financially support her passion for fashion growing up.
"My mom told me to get a job at a certain point. She was like, 'yeah yeah I don't pay for all this stuff. I don't know what you think this is,'" she explained. "'I make sure you are fed, you have a roof over your head and that you have doctors appointments and you have clothes on your back but we don't do fashion. That's not what a mother has to do.' She's like, 'that's on you kiddo. That's your obsession.'" The new issue of HOMMEGIRLS will begin shipping on November 1.
View Related Gallery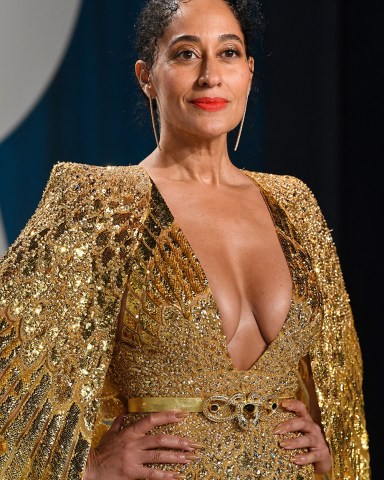 Tracee Ellis Ross Vanity Fair Oscar Party, Arrivals, Los Angeles, USA – 09 Feb 2020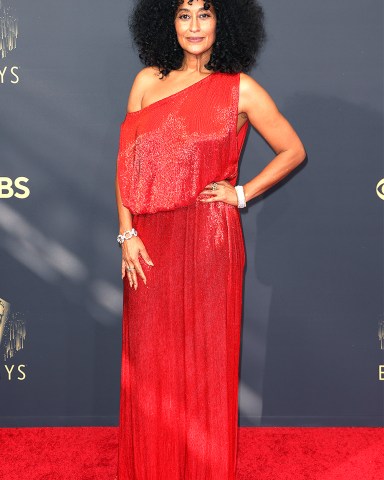 Tracee Ellis Ross arrives on the red carpet for the 73rd Annual Emmy Awards taking place at LA Live on Sunday, Sept. 19, 2021 in Los Angeles, CA. 73rd Annual Emmy Awards taking place at LA Live, La Live, Los Angeles, California, United States – 19 Sep 2021
Sourse: hollywoodlife.com