Image Credit: Mediapunch/Shutterstock
If you purchase an independently reviewed product or service through a link on our website, we may receive an affiliate commission. Learn more about our policies and reviews.
Halloween is coming before we know it and many of us are still struggling to find a Halloween costume, even though the big day is only a few days away. Although this spooky holiday is filled with fun parties, delicious candy, and maybe a few scares, we all dread the never-ending costs that costumes entail. Instead of buying a costume from the Halloween store or endlessly scrolling on Amazon but can't seem to piece an outfit together, we found a few reasonably priced items on Amazon that you should definitely add to your cart for a hot devil costume. The devil costume we created is sexy, fun, and flirty — and will have everyone looking your way.
Devil Horn Headband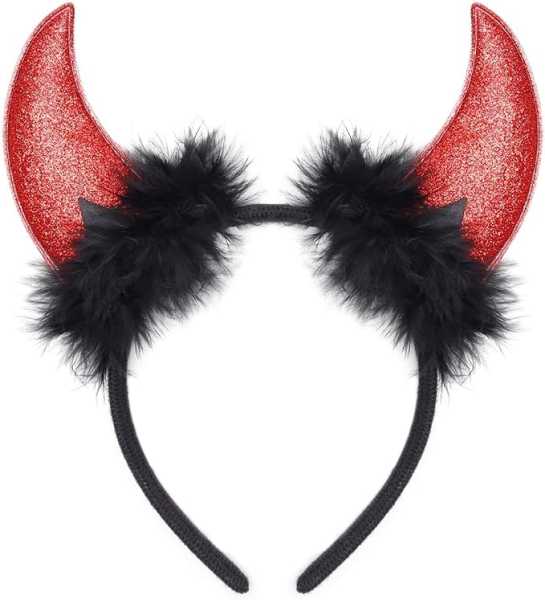 The first item you need to purchase for your costume is definitely the devil horns, and these ones on Amazon add a fun and girly touch with the feathers and glitter. Also, if you are your friends want to dress up together, it's time for all of you to get your hands on this headband — it's so cute! Shop the Jeicy Devil Horn Headband for $8.99 on Amazon today!
Red Lace Up Boned Corset Bustier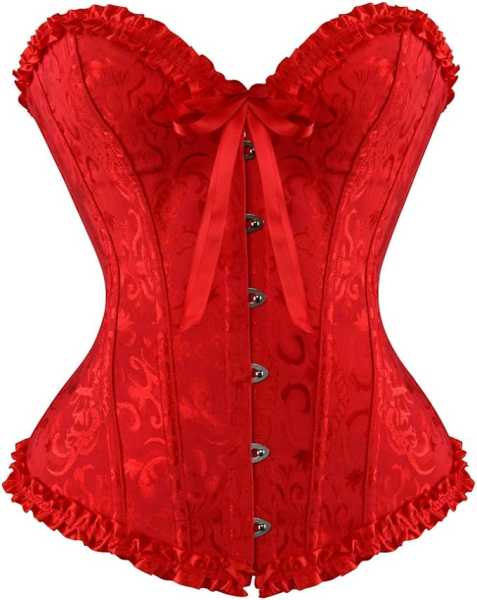 This fiery red lace-up corset is so flattering and the perfect fit for a devil costume. As you can see, the shirt is designed to create an hourglass figure, so it will extenuate your curves and boost your confidence to the absolute max. Not only would this bustier look fabulous for a devil costume, but you can keep this for future costumes as well — whether you're a vampire, Queen of Hearts, Cupid and so much more! Shop the frawirshau Women's Lace Up Boned Overbust Corset Bustier for $23.99 on Amazon today!
Black Mini Skirt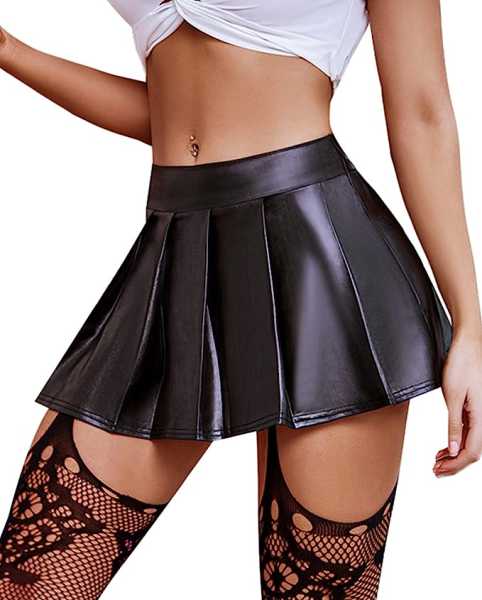 This leather skirt is essential to your devil costume — it's stretchy, comfortable, affordable and so cute! Also, this is another item of your costume that can easily be useful for future costumes — so it's an investment in your closet. This skirt can even be worn on a regular night out. It combines cutesy, sexy, and fun all in one skirt! Shop the Avidlove Short Mini Skirt for $21.99 on Amazon today!
Bow Accent Thigh High Socks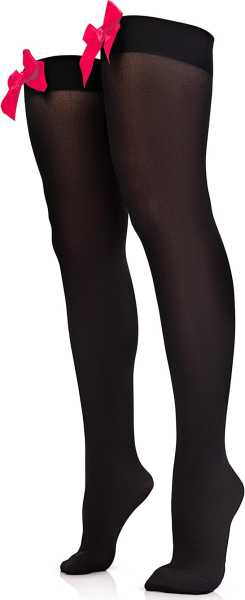 These high socks are the last finishing touch for your costume to look complete. The black sheer high socks with the red bows would match perfectly with the red corset and black skirt. They are stretchy, durable, and almost feel like silk — the material is that good. Shop the Skeleteen Bow Accent Thigh High for $9.99 on Amazon today!
Sourse: hollywoodlife.com