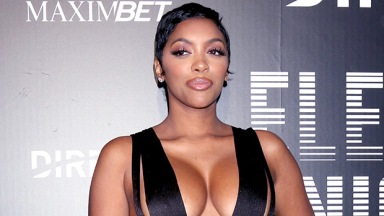 View gallery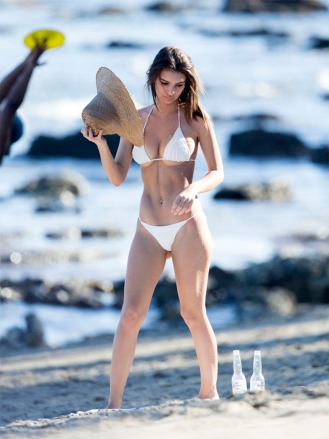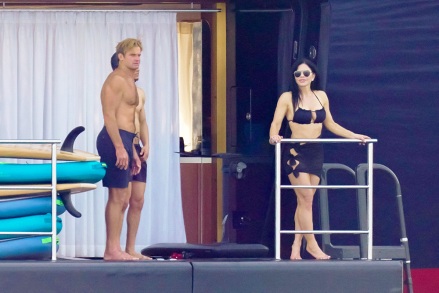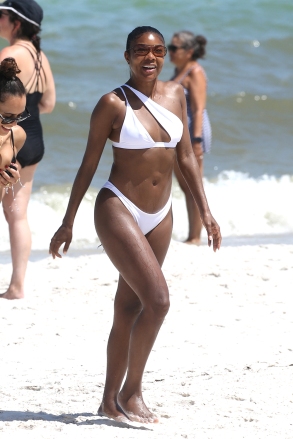 Image Credit: Kathy Hutchins/Shutterstock
Summer is here and the bikini posts are coming in hot! While celebrating her 42nd birthday on Jun. 22, The Real Housewives of Atlanta alum Porsha Williams took to Instagram to show off her tiny black thong bikini. "Happy Birthday To me! Thank you for all the well wishes. I'm loving life and so blessed to see 42! #Freespirit #BlessesdNHighlyFavored #PJMomma #MrsGuobadia," she captioned the carousel of photos in the revealing ensemble. Porsha added a matching black bikini top and a sheer skirt to her beach outfit and tied her raven-hued tresses in a half-up-half-down style.
View this post on Instagram
Later in the caption, the birthday gal noted that her husband, Simon Guobadia, 59, took her to St. Barth's to celebrate her birthday. "Ps: To all@my booskies hubby swept me off to St. Barts but we will celebrate when I get back Love you," the mother-of-one captioned the remainder of the post. Soon after she shared the swimsuit photos with her 7.4 million followers, many of them flooded the comments with their reactions and compliments. "Happy Birthday," her former co-star NeNe Leakes penned, while Kandi Burruss added, "Happy birthday!"
Meanwhile, others couldn't help but note how fabulous Porsha looks. "42 looking 22!!! Happy birthday P," one fan quipped, while another added, "Survived reality tv, had a baby, now a husband, GO PORSHA! Happy Birthday." Even singer Tinashe couldn't help but note how well Porsha rocked the bikini. "So HOT! happy birthday !!!!", she gushed. One day prior to sharing her celebrator post, Porsha took to Instagram to share some content from her trip to Hawaii. In the videos, the proud mom was pictured playing with her daughter, Pilar Jhena (PJ), 4, at the beach.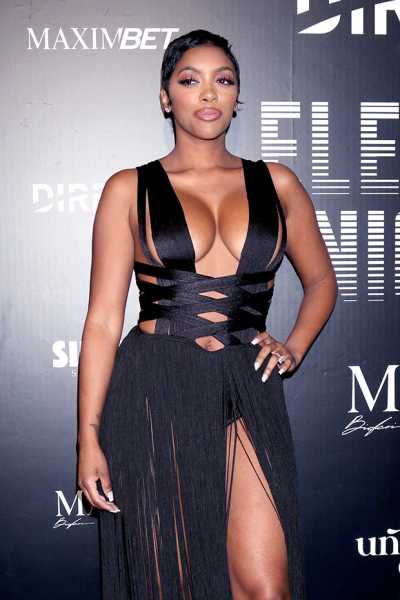 Porsha Williams rocked a thong bikini for her 42nd birthday. (Kathy Hutchins/Shutterstock)
"Pj went her 1st big girl slide … Ohhh and r had some trouble at the beach lol The next day she kept saying 'Mommy remember we had some trouble'", she captioned the adorable post. Many of her admirers took to the comments once more to gush over her mini-me. "PJ just booked & busy living her best little life," one fan joked, while another quipped, "Pjs braids are too cute its her running from the water for me." Finally, one fan made sure to add a sweet note for Porsha. "PORSHA and PJ is having the time of they life gone PORSHA I'm not mad at you girl enjoy life that's what we supposed to do be blessed," they penned.
Simon and his leading lady have a blended family full of kiddos, including his five older children. The 59-year-old's other kids include Ximena, 10, Benjamin, 11, Christian, 12, Nicole, 24, and Quentin, 26, per PEOPLE. Porsha and her ex, Dennis McKinney, are co-parenting PJ together. Just three months ago, the brunette bombshell told the previously mentioned outlet that she would be open to expanding their family once more. "I want one too," she said. "So we'll keep praying and we'll see what God's going to do."
Click to Subscribe to Get Our Free HollywoodLife Daily Newsletter to get the hottest celeb news.
View Related Gallery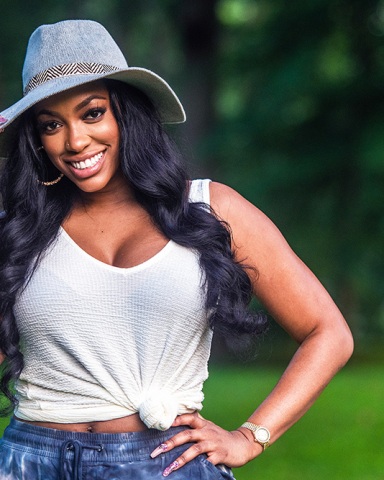 Porsha Williams attends the Bre-B-Q during the second day of BreonnaCon at Shawnee Park on August 23, 2020 in Louisville, Kentucky after the death of Breonna Taylor . Black Lives Matter protest, Louisville – 23 Aug 2020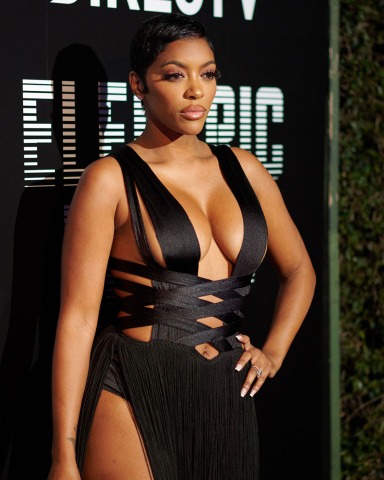 Porsha Williams DIRECTV Presents Maxim Electric Nights, Day 2, Los Angeles, California, USA – 12 Feb 2022
Sourse: hollywoodlife.com