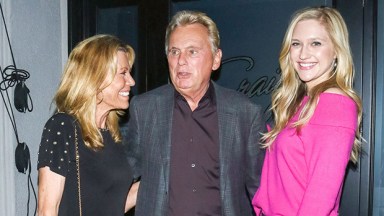 Image Credit: Shutterstock
Maggie Sajak looked fabulous as she transformed into the wheel from Wheel of Fortune on Halloween. Pat Sajak's 28-year-old daughter, who works as the social media correspondent for the game show hosted by her famous dad, shared a video of her creative costume to Instagram on the spooky holiday. Maggie's look was complete with a black top and a mini skirt with colorful panels of all the money totals on the show. She twirled around in her costume with a big smile on her face in the cute video, which she captioned, "This costume is the Wheel deal😋 Happy Halloween! 🎃🍬🍭🍫🧡."
(function() { var zergnet = document.createElement('script'); zergnet.type = 'text/javascript'; zergnet.async = true; zergnet.src = (document.location.protocol == "https:" ? "https:" : "http:") + '//www.zergnet.com/zerg.js?id=92014'; var znscr = document.getElementsByTagName('script')[0]; znscr.parentNode.insertBefore(zergnet, znscr); })(); View this post on Instagram
Maggie also showed off her costume at the end of the Halloween episode of Wheel of Fortune that aired Tuesday night. She came out on stage with a bunch of young kids of the crew who also had on creative costumes, but none were as good as Maggie's. Pat and Vanna White welcomed them all on stage and Maggie's dad joked that they had candy for the kids but not for her. The sweet moment was shared in a clip on Instagram by the game show.
View this post on Instagram
Maggie is the show's social correspondent and has filled in for Vanna before to turn the puzzle board. Following the news that Pat is retiring from the game show after next season and being replaced by Ryan Seacrest, Vanna recently revealed that she wants Maggie to take her job whenever she decides to leave the show as well.
"She's been around it her whole life, so I think she can fill in for me for sure," Vanna told E! News. "She's precious, she's beautiful, she's very good," she added about Maggie. "I think she learned a lot from her father because he's such a good interviewer. I think she's good for our show."
Pat will be retiring as the Wheel of Fortune host after season 41 ends in 2024. "Well, the time has come. I've decided that our 41st season, which begins in September, will be my last," he said in a statement shared on in June. "It's been a wonderful ride, and I'll have more to say in the coming months. Many thanks to you all."
View Related Gallery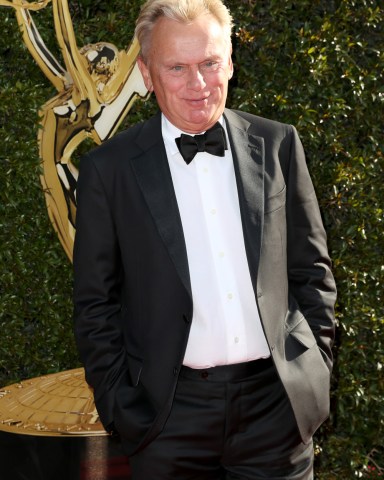 Pat Sajak Daytime Creative Arts Emmy Awards Gala, Arrivals, Los Angeles, USA – 28 Apr 2017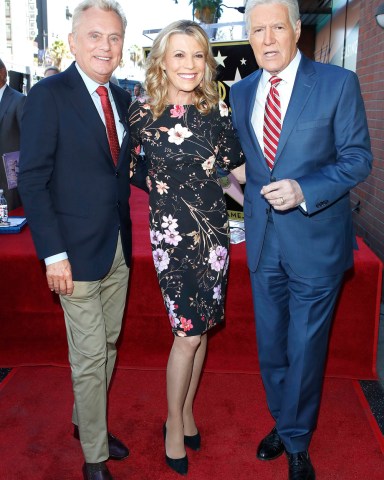 US game show hosts Pat Sajak, Vanna White and Alex Trebek attend a ceremony honoring US game show producer Harry Friedman (unseen) with a star on the Hollywood Walk of Fame, in Los Angeles, California, USA, 01 November 2019. Friedman received the 2680th star on the Hollywood Walk of Fame, dedicated in the category of Television. Harry Friedman Walk of Fame ceremony, Los Angeles, USA – 01 Nov 2019
Sourse: hollywoodlife.com