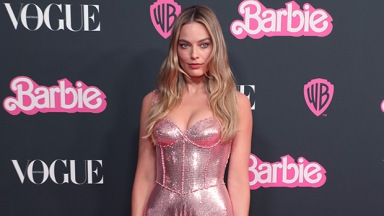 View gallery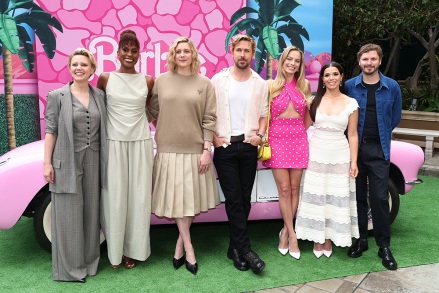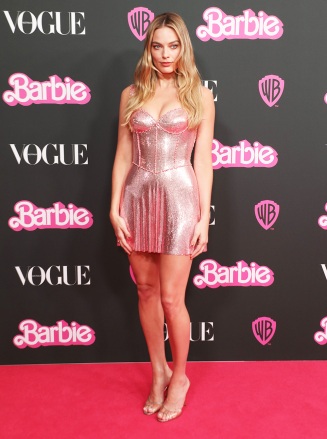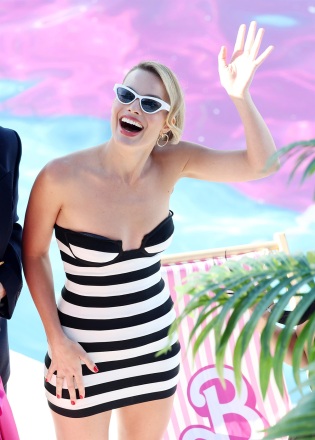 Image Credit: Richard Milnes/Shutterstock
Margot Robbie is continuing to serve looks on the Barbie press tour. The 32-year-old star showed up to the Australia premiere of her movie on Friday, June 30 in a pink metallic mini dress. Margot's glittery dress showcased her sexy body, including her toned legs, as she posed for pictures on the pink carpet at the Museum of Contemporary Art in Sydney. The Oscar nominee rocked nail polish that matched the color of her dress. She also wore a pair of clear high heels that went along with the Barbie theme of the night.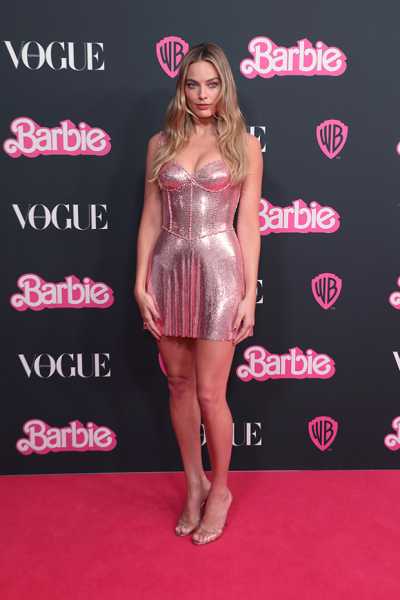 Margot Robbie at the Australia premiere of 'Barbie' (Photo: Richard Milnes/Shutterstock)
Margot took a picture with her co-stars America Ferrera and Issa Rae and their director Greta Gerwig at the premiere. America wore a black blazer dress, Issa wore a pink maxi dress, and Greta wore a gold maxi dress. The women all looked fabulous celebrating the highly-anticipated Warner Bros. movie that comes out in July. Ryan Gosling, who plays Ken in the film, missed the Australia premiere party.
View Related Gallery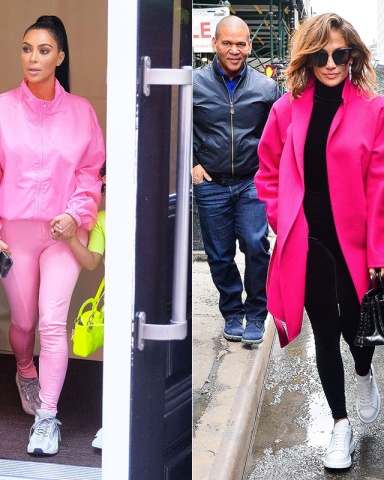 With Valentine's Day approaching, it's time to start considering your date night outfits for Feb. 14. One way to get a super flirty look is by going with sassy pink ensembles which could have been plucked straight from a Barbie doll's closet. From bubble gum to fuchsia, stars like Kim Kardashian, Kelly Rowland, and more are packing the punch in sades of pink! These A-listers have proven the hue is not just for little girls, as they've rocked the bright, bold color to perfection on the red carpet, pavement, and beyond. Here, Kim rocks head to toe pink while out with her daughter while J-LO dressed like a true New Yorker in all black but then added a punch of pink with a bold jacket. All of these women and more have rocked the color to perfection. Want more celebrity-style inspiration? See more stars looking gorgeous in pink by scrolling through the gallery.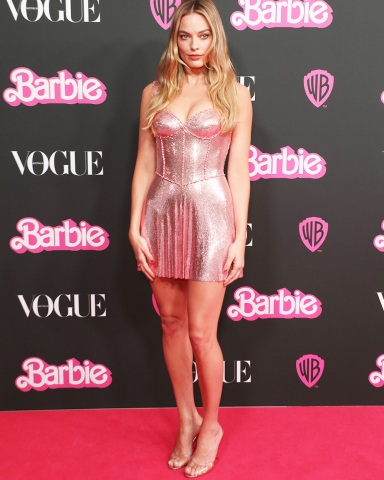 Margot Robbie Barbie Celebration Party, presented by Vogue Australia, Museum of Contemporary Art, Sydney, NSW, Australia – 30 Jun 2023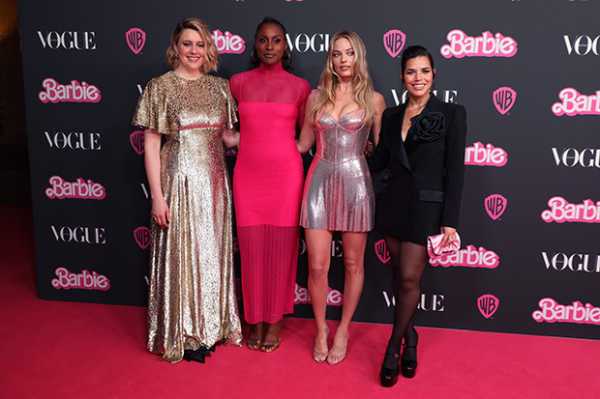 Margot Robbie with her 'Barbie' co-stars on June 30 (Photo: Richard Milnes/Shutterstock)
The Barbie cast has been busy doing press to promote the film and the fashion has been top tier. Margot has become a real-life Barbie on the press tour and her looks have become the talk of the town. When she was in Sydney, the Babylon actress wore a tight strapless black and white striped mini dress that looked just like the swimsuit worn by the original Barbie doll from the 1950s. That same day, she wore a a halter-neck Moschino Strawberry Print Cotton-Blend minidress. Margot channeled Barbie, again, when she graced the cover of Vogue's summer 2023 issue in a tight pink satin Versace dress. She wore even more stunning outfits for the entire cover shoot.
In the Vogue story, Margot admitted that she never imagined herself playing Barbie until she was deep into the development of the project. She also shared that she didn't think the movie would end up happening. "I was very scared it was going to be a no," Margot said. "At the time this was such a terrifying thing to take on. People were like, 'You're going to do what?' " Barbie, which also stars Kate McKinnon, Simu Liu, Will Ferrell, and Dua Lipa, is in theaters July 21.
Click to Subscribe to Get Our Free HollywoodLife Daily Newsletter to get the hottest celeb news.
Sourse: hollywoodlife.com