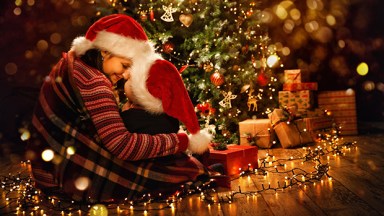 Image Credit: Photo Source: Adobe Stock
If you purchase an independently reviewed product or service through a link on our website, we may receive an affiliate commission. Learn more about our policies and reviews.
Every journey of motherhood starts with a step into the unknown. New moms face unexpected joys, challenges, late nights, and heart-melting moments.
Amid their whirlwind of diaper changes and lullabies, the festive season pops up. The quest for the perfect holiday gift for the new moms in your life becomes another delightful challenge.
New moms deserve gifts that are as extraordinary as the life journey they've embarked on. They deserve gifts that whisper luxury while shouting utility. Dive into this guide of 11 holiday gifts to help simplify new moms' lives.
1. Sip on Health With Olipop: Prebiotic Soda for the Win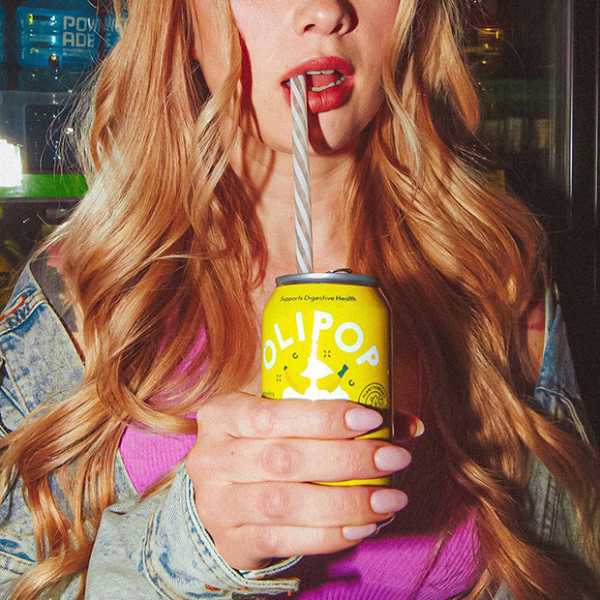 Photo Source: Olipop
We all know that the word "soda" is often associated with guilt trips and sugar rushes. What if there was a game-changer in the world of fizzy drinks that was delicious and packed with health benefits?
Hold onto your glasses because the revolution is here. Olipop's prebiotic soda takes the crown in the arena of health-conscious carbonated beverages. This isn't your ordinary soda. It's a blend of delightful effervescence and wellness.
For a new mom who is constantly juggling numerous responsibilities and is ever so cautious about what she consumes, Olipop is more than a drink. It's a reassuring companion that assures her that she can indulge without compromising on health.
Every can (or bottle) she pops open releases bubbles and the promise of flavor and a feel-good factor. As she sips, she's hydrating and caring for her gut and, by extension, her overall well-being.
Raise a glass (or, in this case, a can) to a refreshing take on motherhood, health, and the joy of a good drink!
2. Z Gallerie's Luxe Loveseat: Lounge in Comfort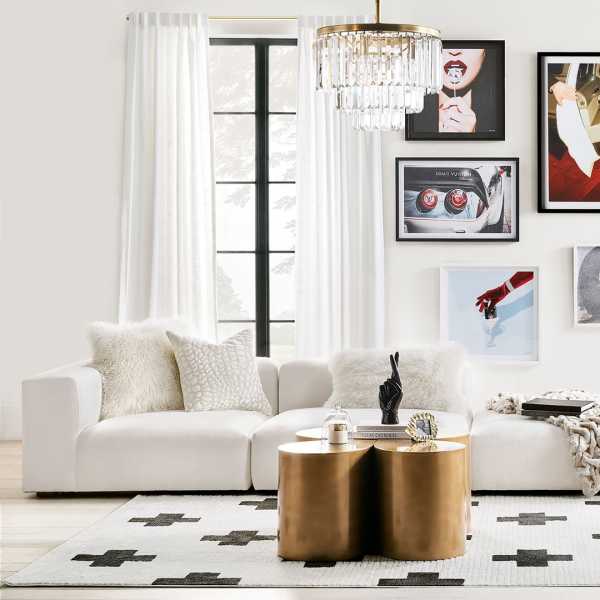 Photo Source: Z Gallerie
Picture the new mom in your life resting as the early morning sun filters through sheer drapes, a fresh cup of tea steaming on the side table, and perhaps, the distant sounds of a peacefully sleeping baby.
Z Gallerie's luxe loveseat sofa can make this serene image a reality. Think of it as the perfect blend of style and solace. A new mom's living room should be designed for everything from introspective moments and book-reading sessions to those much-needed power naps. Those weekend movie marathons? They just got a luxurious upgrade with the right loveseat.
The loveseat isn't just about aesthetics; it's an ode to the self-care moments every mom craves and rightly deserves. In the grand scheme of motherhood, with its joyous highs and challenging lows, this piece of furniture becomes more than just seating. It's a sanctuary and a place where she can momentarily shed the title of Mom and just be herself.
Every time she curls up on this loveseat, it's a gentle reminder that amidst the round-the-clock duties and endless love she showers on her family, there's a spot that's solely hers, waiting to reciprocate that love.
3. Sport the Look With Bombshell Sportswear: For the Active New Mama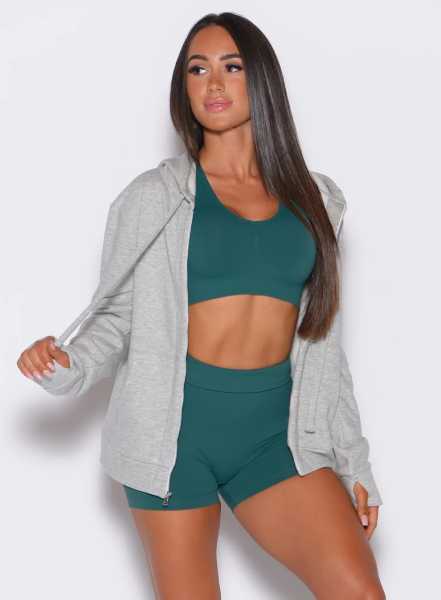 Photo Source: Bombshell Sportswear
There's a common misconception that once you dive into the realm of motherhood, you have to ditch the fashion-forward outfits for practical, "mom-approved" attire. But why should the two be mutually exclusive?
Dive into the dynamic world of Bombshell Sportswear, where functionality meets fabulous. The experience of being a new mom is filled with unpredictable adventures, and some of them require the agility of an athlete. So, why not dress the part?
This sportswear line isn't just about supporting her during crunches or lunges; it's about championing her spirit during every little victory of the day. She'll be able to wear clothes that hug the body in all the right places and empower the wearer.
Every stitch and every design is crafted keeping in mind the multitasking wonder-woman who might be sprinting between meetings, enjoying a casual coffee date, or indulging in an impromptu dance session with her baby.
The versatility of Bombshell Sportswear ensures that she's ready for every twist and turn, and she looks stunning while she's at it. In a world where mom duties are as unpredictable as a toddler's moods, having sportswear that acts as both an armor and an accessory is like finding a treasure trove. Bombshell Sportswear is that confidence-boosting buddy, cheering on every new mom, one stylish step at a time.
4. Dazzle in Sapphire's Affordable Designer Collections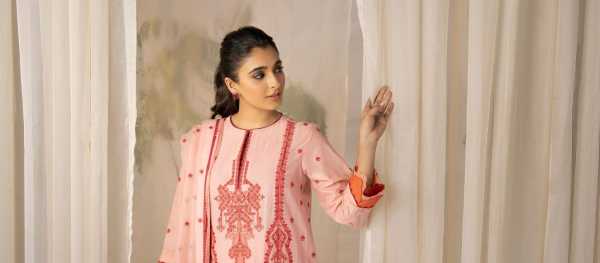 Photo Source: Sapphire
In a world where fashion often comes with an intimidating price tag, the idea of donning designer threads without breaking the bank can seem almost mythical. Thankfully, it's not anymore.
Welcome to Sapphire's world, where chic meets affordable in a harmonious blend that's music to any fashionista's ears. It's like uncovering a secret boutique where every rack is filled with masterpieces waiting to be adorned.
As a new mom, transitions abound, from adapting to fit new roles to adjusting your personal style. In this ever-evolving journey, why should one be limited by price points? Every silhouette and design in this collection tells a story of elegance that's both accessible and aspirational.
The new mom can walk into a room and own it, not just because of the confidence motherhood brings but also because of the ensemble that perfectly complements it. Whether she's heading to a mommy meet-up, grabbing coffee with friends, making a statement at a work meeting, or simply reveling in the joys of a quiet evening, Sapphire designer pieces ensure she does so with panache.
It's all about giving her the runway experience without the runway price. Sapphire believes in celebrating every mom's unique journey and invites her to step into a world where style knows no bounds and luxury is a given, not a privilege.
5. Get Cozy With Knitup's Designer Knitwear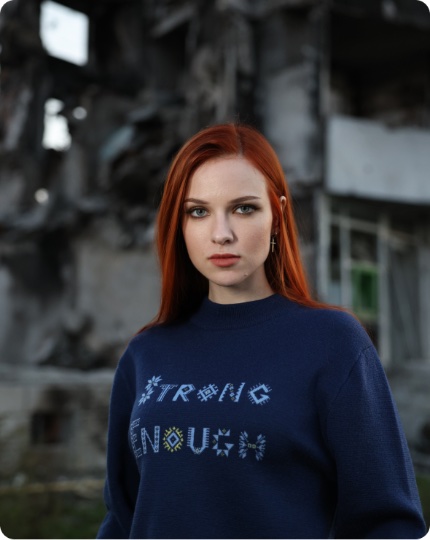 Photo Source: Knitup
Winter's arrival often brings the dilemma of choosing between style and warmth. What if one didn't have to make that choice? The answer lies in the artful creations from the Knitup designer knitwear collection.
As the first flake of snow touches the ground and cities turn into winter wonderlands, the allure of a perfectly knitted piece becomes undeniable. Think about the feeling of rich, plush yarn caressing the skin, every stitch telling a story of craftsmanship and passion. Better yet, since Knitup collaborates with artists to create their own unique lines, you can ensure you're getting the new momma something she's never seen before.
Whether she's attending a PTA meeting, enjoying a quiet moment with a book, or taking a stroll in the snow-clad park, she's bound to turn heads. The right knitwear is an experience, an ode to the beauty of winter, and a tribute to the mothers who face the season with grace, warmth, and undeniable style.
6. Play the Inclusive Way With Big Heart Toys
In the vast universe of toys, there are some designed with a special touch for neurodiverse children. Every child is unique, with their own set of wonders and ways of exploring the world.
For the mom keen on nurturing her child's individuality, Big Heart Toys, tailored for neurodiverse kids, can be a game-changer. They're toys, sure, but they're also tools of engagement, discovery, and joy.
By gifting these, you're celebrating a child's unique journey and acknowledging and supporting the mother's dedication to inclusive play. It's a heartfelt nod to every mom who believes in embracing every shade of brilliance.
7. Bat Those Lashes With Lashify: DIY Eyelash Extension Magic
Motherhood is a chapter that introduces one to the unparalleled joy of little giggles, the warmth of snuggles, and some serious time constraints. Amid the whirlwind of diapers, feeding, and lullabies, who has the time for long beauty rituals?
That said, what if enhancing those beautiful eyes could be as simple as snapping your fingers? Dive into the world of Lashify's DIY eyelash extension kit, a treasure trove of beauty magic. It's not just about eyelash extensions; it's about reclaiming moments of self-expression amidst the hustle.
For the modern mom who believes in wearing her style on her sleeve (or, in this case, her lashes), this kit becomes her secret weapon. A few minutes of application time and voila! Eyes that captivate, intrigue, and tell stories.
Whether it's for a surprise date night, a virtual work meeting, or just to feel that extra bit special during playtime, every lash adds that much-needed zing. These lashes allow a new mom to curate her style narrative, even within the time boundaries motherhood sometimes imposes.
Extensions tell the world that amidst the wonderful chaos of motherhood, she still finds pockets of time to celebrate herself. Every glance, every wink, and every dramatic flutter is a reminder of the diva within, effortlessly juggling roles while looking absolutely stunning.
8. Walk in Clouds With Kizik: The Ultimate Pregnancy Shoes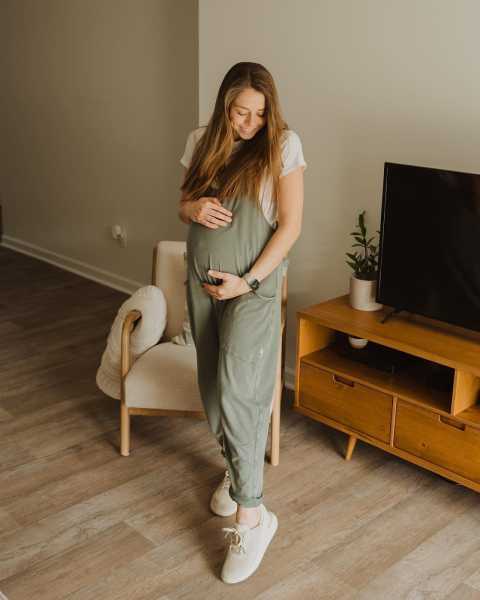 Photo Source: Kizik
Did you ever imagine a world where the perfect shoe for pregnancy existed? Welcome to that reality! As an expectant mother navigates all the changes happening within, her quest for the ideal footwear often goes overlooked.
With pregnancy shoes, it's more than just about size; it's about giving those swelling feet the pampering they deserve. Now, Kizik's pregnancy shoes provide comfort and help her make a style statement, too.
Fashion-forward yet incredibly supportive, these shoes are like a gentle embrace for those tired feet, lifting the spirits with every step. Whether she's attending prenatal classes, spending time with friends over brunch, glowing radiantly at her baby shower, leading that crucial presentation at work, or taking a leisurely walk to enjoy the sunset, these shoes stand by her, adapting and accentuating. The beautiful fusion of design and utility ensures she doesn't compromise on her sense of style.
9. Level Up With Tapin.GG's LoL Boosting: Mama's Gaming Getaway
Motherhood and gaming can go hand-in-hand, and here's why. Just like in gaming, moms face challenges, earn "experience points," and gradually level up in their parenting journey.
So, for the mom with a penchant for the virtual world, especially the realms of "League of Legends," why not give her a boost? Think of it as a shortcut to her gaming goals. It's her mini-vacation, her moment of escape amidst the lullabies and baby talk.
With Tapin.GG's LoL boosting, she can have those moments of triumph, not just in the living room, but in the virtual arenas as well. It's all about balance and occasionally treating oneself to a slice of digital victory.
10. Madewell Purse Perfection: The Ultimate Holiday Sidekick for New Moms
The modern mother juggles countless roles, especially during the festive season. She can be the planner, the caregiver, the chef, and the peacemaker. In the midst of all these responsibilities, she often overlooks her own needs. That's where Madewell's purse collection comes in handy.
More than accessories, these purses are designed with the new mom in mind. Practical compartments for baby essentials sit alongside pockets for personal items, ensuring that everything from pacifiers to credit cards has a dedicated space. Crafted with style and functionality, the Madewell range promises ease without compromising elegance.
During the holidays, every moment counts. With a purse from the Madewell collection, new moms can transition from festive gatherings to bedtime routines seamlessly. It's not just about carrying necessities; it's about gifting mothers the joy of organized simplicity.
This holiday season, make motherhood a merry affair with Madewell, where every purse is a tribute to mom's unparalleled resilience and grace.
11. Pack It All With BÉIS: The Quintessential Travel Bag
Whether she's planning for vacations, weekend getaways, or just a day out, every mom knows that packing is an art. A good travel bag is the canvas where she paints this art.
Spacious yet stylish, durable yet dapper, the BÉIS travel bag can make all the difference. It's not just about stashing stuff; it's about organizing, prioritizing, and ensuring everything's at arm's length when needed.
For the mom who's always on the go, be it a solo trip, a family vacation, or just a day out in the park, this travel bag is her trusty sidekick, ready to roll whenever she is.
Every Mom Deserves a Dash of Magic
Motherhood is nothing short of a magical journey. Each day brings its own set of challenges and cheers. While every mom finds her own unique way to navigate this journey, a little help, a touch of luxury, or a dash of convenience can make all the difference.
As we wrap up our merry list of gifts, let's remember that at the heart of every gift is the thought, the love, and the acknowledgment of her unparalleled journey. Here's to making her holiday season a tad bit merrier, a smidge more stylish, and a whole lot more comfortable!
Sourse: hollywoodlife.com