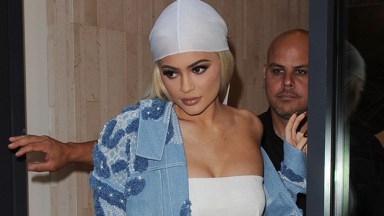 View gallery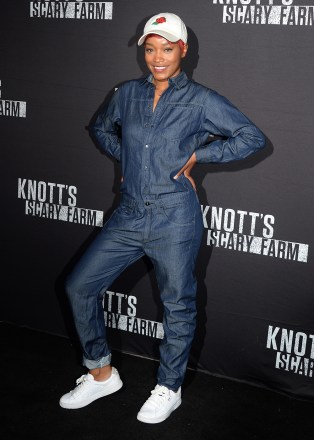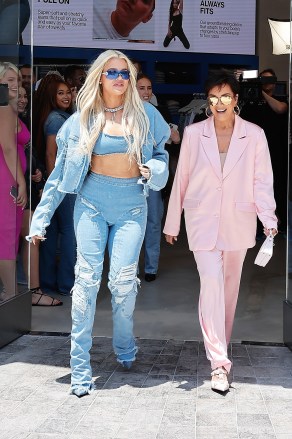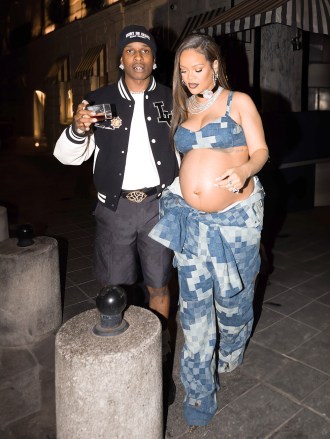 Image Credit: Callahan/Ace/Shutterstock
Kylie Jenner, 26, smoldered in a jaw-dropping new fall campaign for Acne Studios. In the pics, which you can SEE HERE via The Daily Mail, the reality star glistened with sweat as she wore an oversized open denim jacket and unbuttoned jeans, going completely shirt-free. Her hair appeared to be wet with perspiration, and she finished the look with a pair of pointy-toed pumps and neutral makeup tones for the campaign shoot. She was smudged with dark, greasy marks across her body and face. In other pics, she wore a brown bandeau top and matching bottoms, carrying a coordinating handbag. And in yet another, she cupped her breasts while squatting down to share at the camera.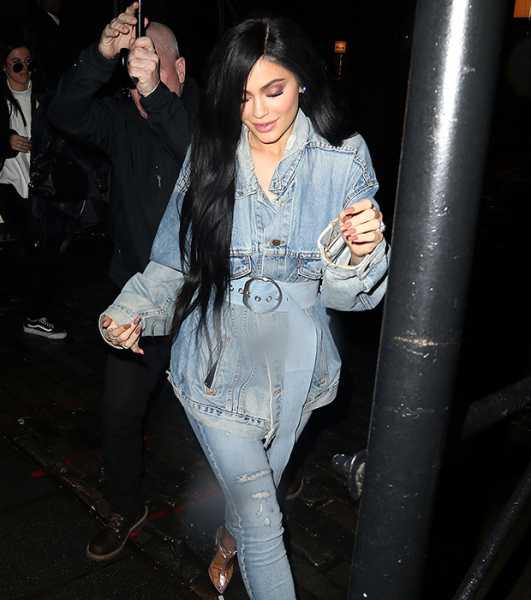 Kylie is seen in a previous denim look. (Broadimage/Shutterstock)
In one of the campaign's most striking images, Kylie appeared to pose alongside herself! A double image of her was made possible with the magic of photoshop, with one Kylie rocking brown pants and a one-shouldered bra, and the other Kylie turning away and wearing a coordinating brown trench coat.
The pics come just days after Kylie was again seen leaving the Beverly Hills home of one Timothee Chalamet, 27, whom she is rumored to be dating following her split from Travis Scott, the father of her two children, Stormi and Aire. But regardless of who she's dating, the model and makeup mogul is known for her ferocious sense of style, again put on display for the shirt-free campaign photos.
And though Kylie absolutely sizzled in her newest sultry look, a stylist of the cosmetics maven once revealed that it's actually Kylie making the clothing sexy — not necessarily the clothes themselves. "A lot of times people show me ultra-sexy, barely-there options thinking it's Kylie's vibe," stylist Jill Jacobs said in 2016, per PEOPLE. "What they don't realize is it's Kylie that is making what she wears sexy; it's not just the clothes. I've never seen anyone look as dope and effortlessly sexy in a simple dress and sneakers—or sweats, for that matter—as she does."
Sourse: hollywoodlife.com