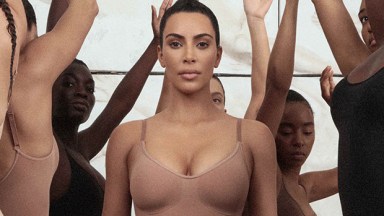 Image Credit: ABACA/Shutterstock
Kim Kardashian, 43, announced on October 30, that her clothing and intimates brand, SKIMS, has officially partnered with the National Basketball Association! "Introducing the SKIMS and NBA partnership. @SKIMS is now the Official Underwear Partner of the @NBA, @WNBA and @Usabasketball," the billionaire captioned the announcement via Instagram. In the photo, Kim posed alongside NBA commissioner, Adam Silver, and Jens Grede.
(function() { var zergnet = document.createElement('script'); zergnet.type = 'text/javascript'; zergnet.async = true; zergnet.src = (document.location.protocol == "https:" ? "https:" : "http:") + '//www.zergnet.com/zerg.js?id=92014'; var znscr = document.getElementsByTagName('script')[0]; znscr.parentNode.insertBefore(zergnet, znscr); })(); View this post on Instagram
The Kardashians star went on to release the following statement via a press release on the NBA's website: "I am incredibly proud of SKIMS partnership with the NBA, as it is a reflection of SKIMS growing influence on culture." Kim went on to express what she hopes the partnership will accomplish. "Together, SKIMS and the NBA will connect people of all backgrounds through fashion, sport, and talent, and I look forward to seeing the partnership thrive," she said.
Just last week, on October 23, Kim featured several famous athletes in her new men's campaign, including Oklahoma City Thunder Shai Gilgeous-Alexander. Jens, who is the co-founder and CEO of SKIMS, went on to share his own statement. "The NBA's modern approach and significant impact on pop culture, entertainment, and fashion is unparalleled in sports," he said. "Our partnership marks a remarkable opportunity for SKIMS and the NBA to work together on what it means to engage the next-generation of fans through basketball."
Adam, who has served as the NBA commissioner since 2014, went on to call Kim's company "culturally-influential" in his statement. "SKIMS has quickly become one of our most culturally-influential brands," he shared. "We look forward to bringing NBA fans and SKIMS users unique experiences, new offerings and premium products through our partnership." He explained that fans can expect to see the partnership "come to life" at "future marquee events, including NBA All-Star and the NBA In-Season Tournament."
Soon after Kim shared the news via Instagram, many of her 364 million followers took to the comments to gush over the new partnership. "Kim said I didn't come this far just to come this far & she meant that," one fan joked, while another added, "Listen to me the work ethic of Kimberly Kardashian Noel is unmatched." Some of her celeb pals also chimed in to congratulate Kim on the accomplishment. "You're a genius," Harry Hudson commented, while Tanisha Thomas wrote, "Boss Kim."
View Related Gallery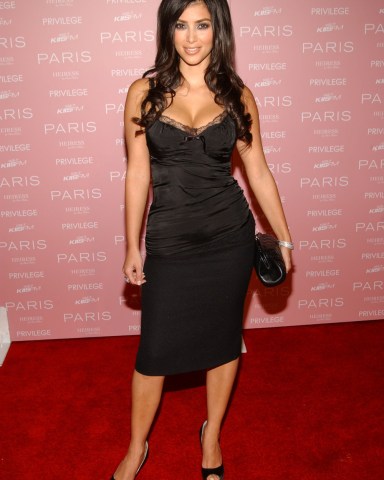 Kimberly Kardashian 'Paris' launch, debut album by Paris Hilton Party at Privilege, California, America – 18 Aug 2006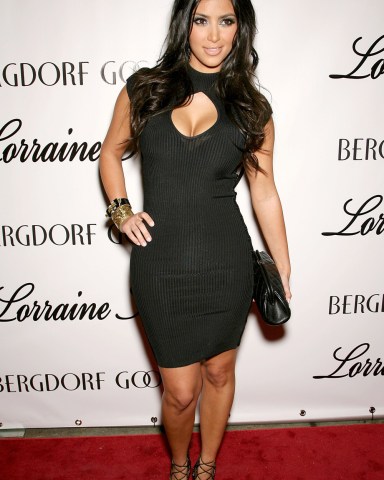 Kim Kardashian West Lorraine Schwartz Diamond Monkey Collection launch, Monkey Bar, New York, America – 20 Jun 2007
Sourse: hollywoodlife.com