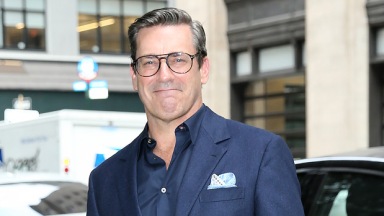 View gallery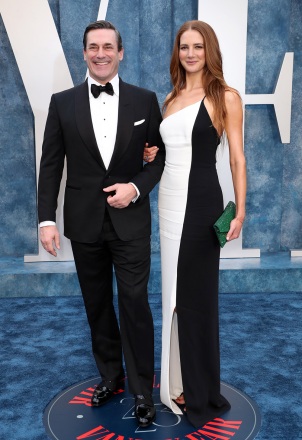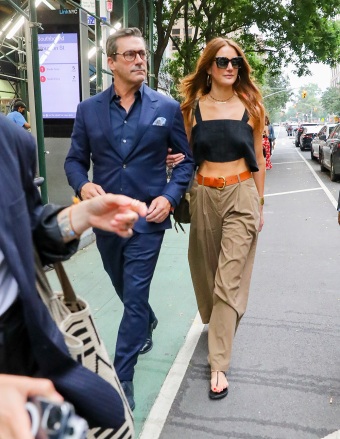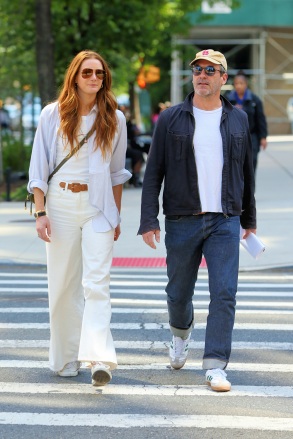 Image Credit: Christopher Peterson / SplashNews.com
Jon Hamm was proudly sporting his gold wedding ring while out for a walk in the Los Feliz neighborhood of Los Angeles on June 27. The newly-married actor was photographed on a solo outing, which you can see here, just three days after marrying Anna Osceola in Big Sur. The pair's wedding took place at the same location where the Mad Men finale, which aired in May 2015, was filmed. Jon and Anna met while filming the episode, as Anna made a guest appearance as a receptionist on the final episode of the show.
Although Jon was still in a long-term relationship with his ex, Jennifer Westfeldt, when he met Anna, the two reconnected sometime after his breakup. It's unclear when Jon and Anna started dating, as they didn't make their official red carpet debut as a couple until 2022. However, they'd been seen out together as early as 2017, and were first officially linked in 2020. In Feb. 2023, it was confirmed that the two had gotten engaged.
View Related Gallery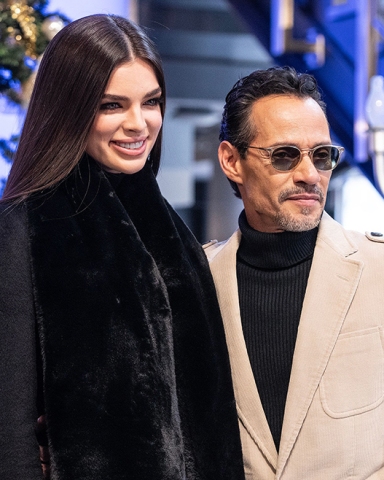 Nadia Ferreira and Marc Anthony pose on grand staircase during visit to Empire State Building. Marc Anthony helps to ceremonial lighting of ESB in gold on Maestro Cares golden anniversary. NY: Marc Anthony visits Empire State Building, New York, United States – 05 Dec 2022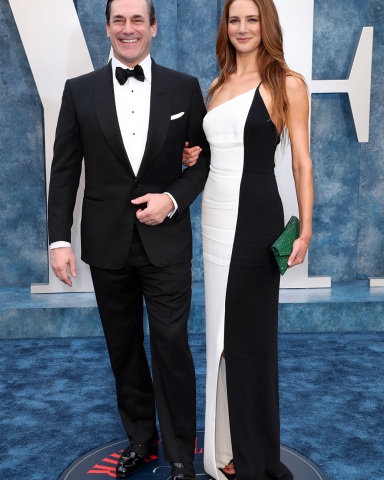 Jon Hamm and Anna Osceola Vanity Fair Oscar Party, Arrivals, Los Angeles, California, USA – 12 Mar 2023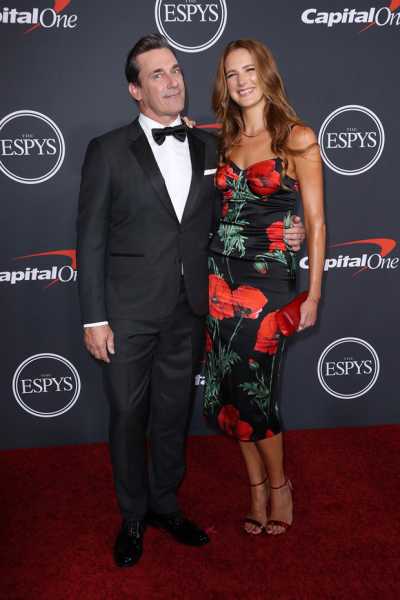 Jon and Anna together at an event. (Matt Baron/BEI/Shutterstock)
In 2021, Jon admitted that he didn't necessarily see a wedding in his future, as his parents' divorce led to marriage having little meaning to him. However, he appeared to change his outlook when he spoke to Howard Stern in 2022. "It's only been in the last couple of years, me kind of sitting down and really thinking about all that stuff, that's made the relationship I'm in now even more meaningful and opened up the possibility of things like being married, having kids, defining a new version of happiness," he admitted. "It sounds hokey and whatever, but it's real and it's — for what of a better word — it's what I'm working for."
In a podcast recorded shortly before the wedding, Jon also opened up about how Anna changed his view about what he wanted from the future. "It's exciting because it's all potential, it's all possibility and it's all positive," he explained. "I suppose there's two ways to look at anything like that, which is: 'Oh, what if it's terrible,' but the other way is, 'This is meant to be something wonderful.' So you lean into that aspect of it, which I have been. It's the reason why I really wanted to do it and leaned into it." He also hinted that children could be in his and Anna's future, as he told host Bruce Bozzi, "TBD, TBD," when the topic of starting a family came up.
Click to Subscribe to Get Our Free HollywoodLife Daily Newsletter to get the hottest celeb news.
Sourse: hollywoodlife.com