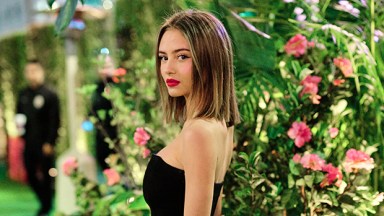 View gallery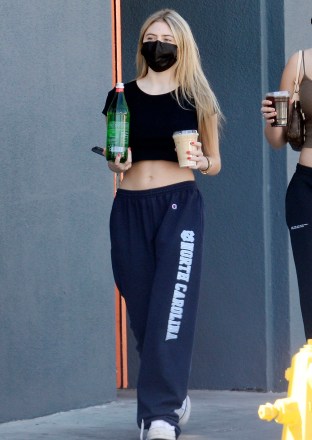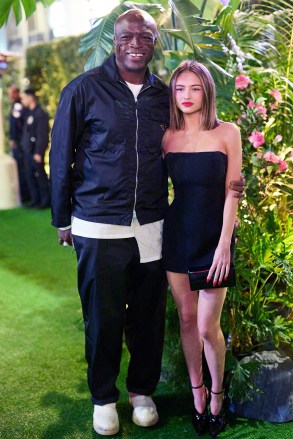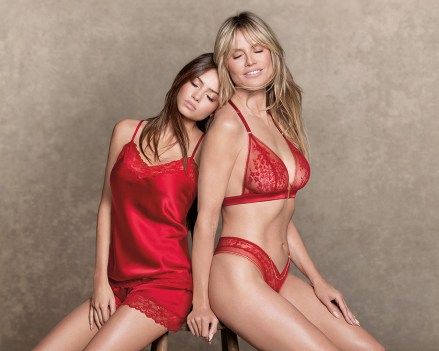 Image Credit: Rob Latour/Shutterstock
Like mother like daughter! Heidi Klum's daughter, Leni Klum, 19, took a page out of her mom's modeling book when she slayed in sexy lingerie for a new Instagram video. In the video, Leni showed off her lacy bra for the cameras while running her hands through her hair.
View this post on Instagram
In the video, Leni showed off some new lingerie pieces from Intimissimi that arrived in a huge box including a blue, sheer lace under-wire bra with bedazzled straps. Leni tried on the lacy bra with the matching sheer thong and said about the set, "This is my favorite one that they sent, 100%." At one point in the video, she covered up her thong with a pair of low-rise silk blue shorts with a lace trim while managing to show off her incredibly toned abs.
Throughout the entire video, Leni kept showing off her blue bra admitting, "I think this bra has to be my favorite piece." Other gorgeous looks she showed off were a blue silky slip dress with a lace-lined V-neckline, a black silk robe, an ivory silk button-down shirt, and a few red "scandalous pieces." At one point Leni admitted that she's "obsessed with white lingerie" before showing off two different lace thongs and a white bra.
View this post on Instagram
Leni is always showing off her fabulous figure, especially when it comes to the brand Intimissimi, as she and her mom are ambassadors for the brand. One of our favorite campaigns that Leni and Heidi starred in for the lingerie brand pictured Heidi and Leni with their eyes closed as they sat on a stool wearing red lace lingerie.
Sourse: hollywoodlife.com