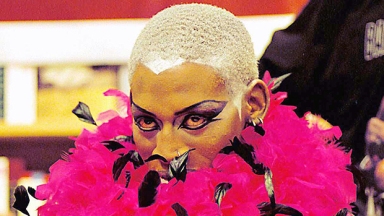 View gallery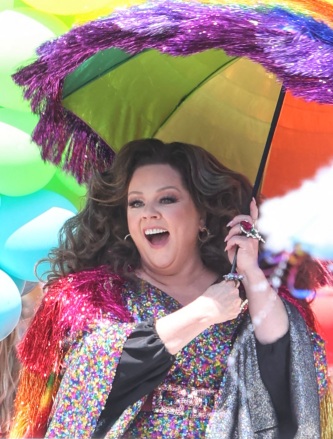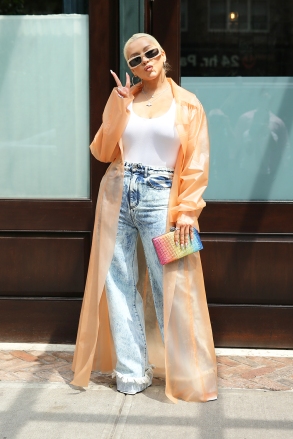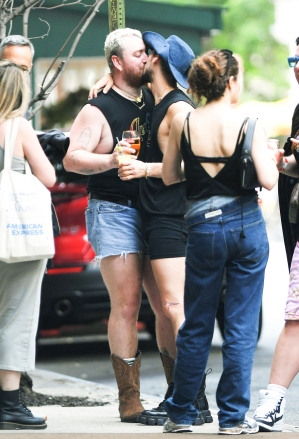 Image Credit: JIM PRISCHING/KRT/Newscom/MEGA
Five-time NBA champion Dennis Rodman showed up to Houston's Pride Parade over the weekend and greeted fans in a fun and edgy outfit. Dennis, 62, rocked a green, pleated schoolgirl skirt, a black t-shirt with a print of his face on it that showed him with rainbow hair, and a black and white baseball cap with a smiley face embroidered on the front. He also had Pride-themed socks on to complete his colorful 'fit. In footage from his time at the parade, which can be seen in his below Instagram post from Sunday, June 25, he enthusiastically greeted excited fans.
View this post on Instagram
The Basketball Hall of Famer captioned the post with a Pride-positive message. "Love will Always win," he wrote. "Happy Pride." He added the hashtags, "#gaypride #loveislove #pridemonth".
View Related Gallery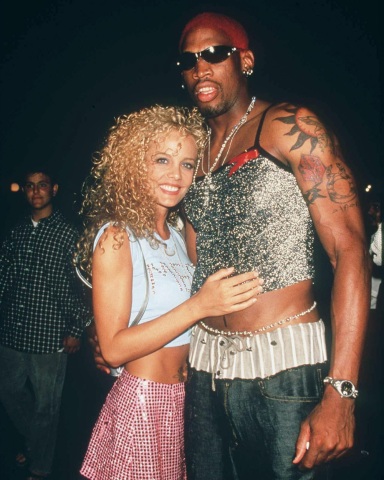 DENNIS RODMAN (BASKETBALL PLAYER) AND WIFE MTV PARTY, AMERICA – 1995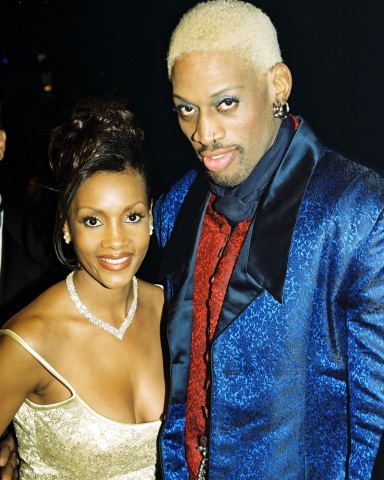 Vivica A. Fox and Dennis Rodman 69th Annual Academy Awards Sony Oscar Party March 24, 1996 Los Angeles, CA Vivica A. Fox and Dennis Rodman 69th Annual Academy Awards Sony Oscar Party Photo® Berliner Studio / BEImages
Dennis' post had fans split in the comment section, with some criticizing his outward support of the LGBTQ+ community and others commending him. Meanwhile, several fans made note that Dennis has always been supportive of the community and has worn feminine outfits in the past. He even took a moment to clap back at the haters on his Instagram Story by sharing photos of the flamboyant outfits he's worn in the past. "Do your research guys," he wrote over the post alongside the hashtag, "#beenhim."
Dennis has always been comfortable with his sexuality and has been happy to push the walls of the box to which male sports stars have been confined. In 1995, he covered Rolling Stone in lingerie. In 1996, he sent headlines spinning when he declared he was bisexual and married himself in a wedding dress. In 2014, he dressed up in drag to attend the Legends of Basketball Tour in Argentina. He has been open about his affection for drag shows, gay clubs, and more throughout his entire career.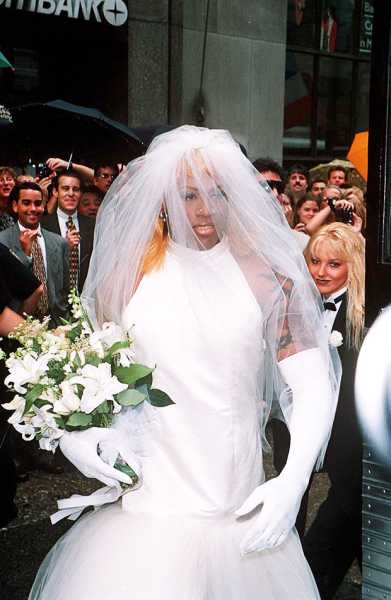 Dennis Rodman married himself in 1996 (Photo: Shutterstock)
Dennis previously spoke about how his iconic Rolling Stone cover opened many doors for him in the LGBTQ+ community. "The gay community started to reach out to me and said, 'Wow, we never knew that our community can be represented like that in sports.' And people didn't know at the time that I was doing that," he recalled to Business Insider in 2019. "I was, you know, doing all the drag clubs, I was dressing in drag. I was dressing in women's clothes, I was doing lingerie and stuff like that and people in the gay community started embracing me. If you're gay, I didn't give a damn."
Furthermore, he hypothesized that 10 to 20% of all professional athletes are gay while speaking to Business Insider. During that interview, he encouraged sports stars to be comfortable with being openly gay. "I don't know why people haven't came out before," he said while promoting ESPN's new "30-for-30" documentary, Rodman: For Better or Worse. "It's cool that people are coming out being, you know, gay or homosexual or whatever, lesbian and stuff like that."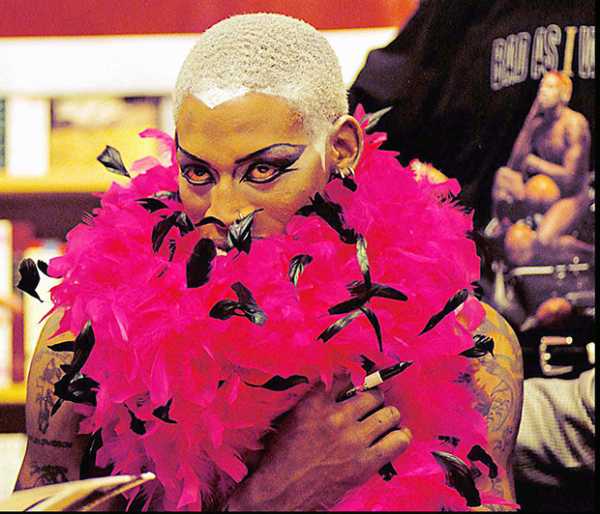 Dennis Rodman dressed in drag for his book signing in 1996 (Photo: JIM PRISCHING/KRT/Newscom/MEGA)
In his 1996 memoir, Bad As I Wanna Be, Dennis said he was influenced to dress in women's clothes because he grew up in a family with many women. "I don't remember the first time I decided to do it as an adult…It was more of a gradual thing, where it progressed from earrings and fingernails to halter tops and tight leather shorts," he explained, her Vulture. "When I cross-dress now, it's just another way I can show all the sides of Dennis Rodman. I'm giving you the whole package. I'm becoming the all-purpose person."
Click to Subscribe to Get Our Free HollywoodLife Daily Newsletter to get the hottest celeb news.
Sourse: hollywoodlife.com