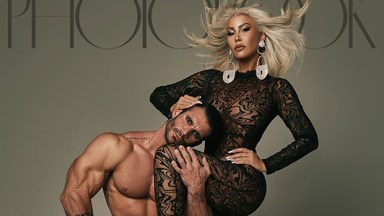 Image Credit: Mike Ruiz
Amber Rose, 40, turned up the heat in the latest cover story for PhotoBook Magazine on October 30! The College Hill: Celebrity Edition star wowed in a sexy sheer jumpsuit that left little to the imagination in several photos for the outlet. Amber posed alongside model Julian Arroyuelo in the snapshots and wowed fans as he nearly bared it all. In the photos captured by Mike Ruiz, Amber also accessorized her AKIRA jumpsuit with bedazzled padlock droplet earrings.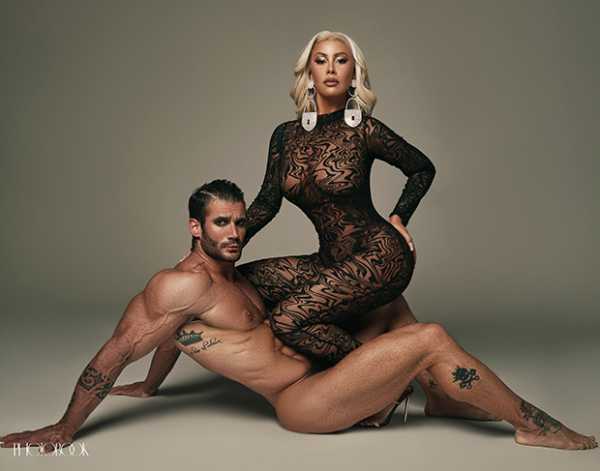 Rose Sizzles in Sheer Lace Jumpsuit for New Interview: Photos />
Amber Rose and Julian Arroyuelo pose for 'Photobook' Magazine on October 30. (Mike Ruiz)
In one of the photos, the 40-year-old straddled Julian while he posed in nothing but his smokey eyeshadow look. Amber styled her blonde tresses in elegant Hollywood curls and put her forehead tattoo on full display. The proud mother-of-two shared the cover photos via Instagram that day and captioned the post, "Check me out on the cover of @photobookmagazine." Many of her 24.6 million followers took to the comments to react to the steamy photoshoot. "Love it babe!" one admirer swooned, while another gushed over Julian, "Whew now that's a man."
The How to Be a Bad Bitch author rocked other chic looks including a mini metallic green dress. Amber styled her DéNalli cocktail dress with silver earrings and a shimmery eyeshadow. More so, the blonde beauty's arm tattoos were also on display as the ensemble featured no sleeves. In one of the photos of the green dress, Julian posed naked while Amber stood in between his legs and rested her arm on his head. Mike took to the comments of that post to gush over working with Amber. "Thanks for such an incredible shoot!!" he penned.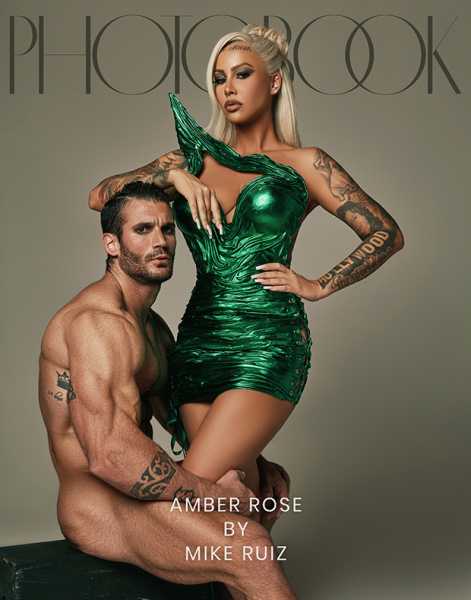 Amber Rose rocked a green mini dress for her latest photoshoot on October 30. (Mike Ruiz)
Aside from the fierce fashion, the "GYHO" songstress spoke candidly with the outlet about motherhood, her career, and more. When she chatted about her two sons: Slash, 4, and Sebastian, 10, Amber noted how her views have shifted as she has embraced being a mom. "Funny enough, I'm not as liberal as I used to be," she explained. "I want to protect my children from the harsh realities of this world but at the same time give them the knowledge to navigate it."
The Amber Rose SlutWalk founder welcomed Slash with her ex, Alexander "AE" Edwards, in 2019. She also welcomed her 10-year-old with her ex-husband, Wiz Khalifa, 36, in 2013. AE is now famously dating songstress Cher, 77. The "Black and Yellow" rapper was most recently linked to Aimee Aguilar, as reported by the Daily Mail.
Elsewhere in the interview, Amber opened up about how much she has "changed" since her debut book. "People may assume the book is superficial but it's actually a self-help book," she said. "To be the best version of you. It's not about fitting into society norms; it's about being comfortable in your own body."
View Related Gallery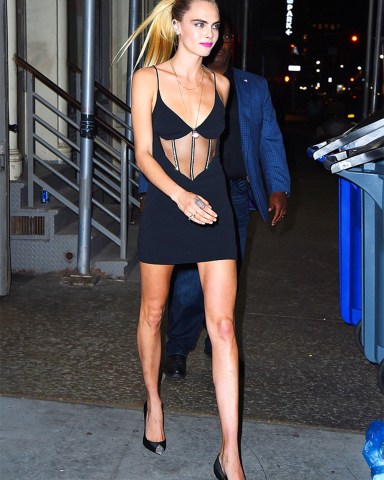 New York, NY – Cara Delevingne shows off her thin figure in a little black dress as she leaves The Wing in New York after a screening for her film 'Carnival Row'. Pictured: Cara Delevingne BACKGRID USA 3 SEPTEMBER 2019 USA: +1 310 798 9111 / [email protected] UK: +44 208 344 2007 / [email protected] *UK Clients – Pictures Containing Children Please Pixelate Face Prior To Publication*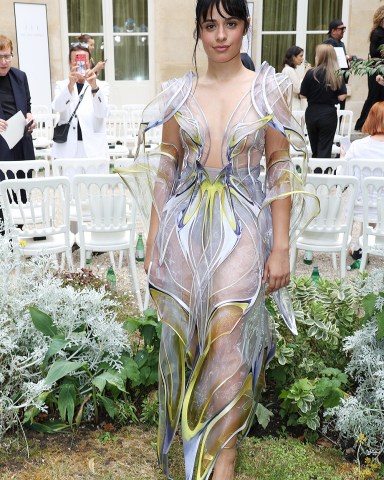 Camila Cabello attends Iris Van Herpen Haute Couture Show during the Haute Couture Week FW2023/24 in Paris July 3, 2023. PFW – Iris Van Herpen Front Row – 03 Jul 2023
Sourse: hollywoodlife.com