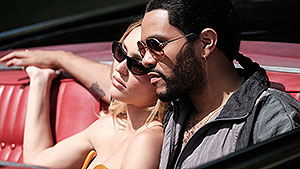 View gallery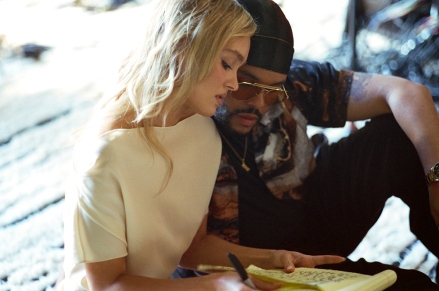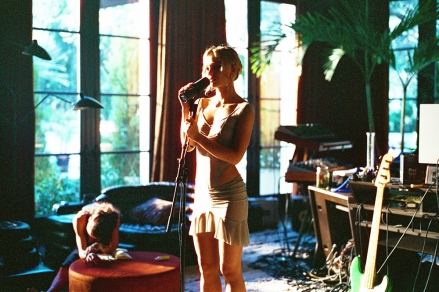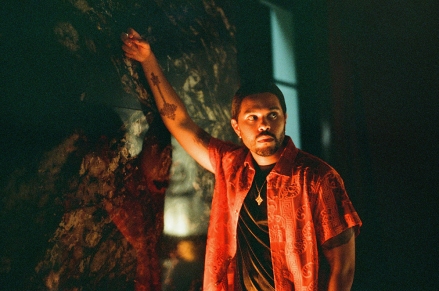 Image Credit: HBO
Jocelyn and Tedros are hot and heavy these days, much to Leia's chagrin. They make a stop at Valentino to go shopping, and the fans swarm their car. Tedros laps up all the luxury in the store, but it doesn't take long for his true nature to surface. His inferiority complex has him confronting one of the salesmen for "looking" at Jocelyn.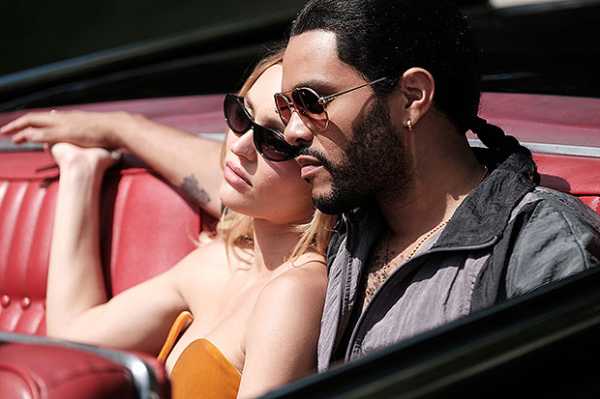 LIly-Rose Depp and The Weeknd as Jocelyn and Tedros. (HBO)
Meanwhile, Leia is worried about Jocelyn and how much influence Tedros has over her. She tells Chaim that Tedros has completely taken over the house and brainwashed Jocelyn. Tedros had Jocelyn fire Andres on the spot when he got jealous. He slapped Andres across the face in front of everyone.
Jocelyn asks Tedros why he likes picking out her clothes. He doesn't think she has taste. Jocelyn brings up his sexuality, which infuriates him. He tries to hook up with her in the dressing room, but she leaves before he finishes.
Chaim is trying to do damage control with Jocelyn because she's throwing away "World Class Sinner." Chaim and Destiny are waiting for Jocelyn and Tedros when they get home. It's clear that Tedros has Jocelyn wrapped around his finger. When Chaim and Destiny start asking Tedros questions about his life, he can't answer anything. Very suspicious.
Tedros tells them that he reached out to producer Mike Dean. Chaim stresses to Jocelyn that she needs 3 songs in 2 weeks. She has to step up, and there's no room to fail. Chaim and Destiny act as if they like Tedros, but they recognize Jocelyn is in big trouble when they step away. As Jocelyn continues to make poor decisions, Dyanne is stepping into her spotlight.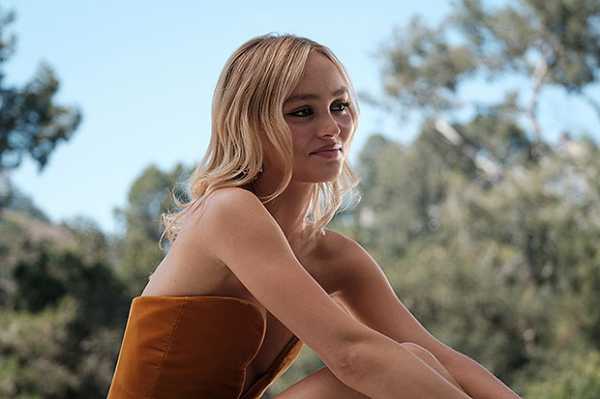 LIly-Rose Depp as Jocelyn. (HBO)
Chloe asks Jocelyn why she doesn't sing about her mom. Jocelyn admits that she's scared to be that vulnerable with the world. She does open up to Chloe about her mother's death. Tedros speaks with Xander about Jocelyn's creative direction. Xander wants to be more risque and thinks Jocelyn should make that scandalous photo her album cover.
At dinner, Jocelyn makes a toast and raves over how happy she is right now. The dinner quickly turns intense, with Tedros lasering in on Xander at first. He makes Xander reveal the idea for Jocelyn's album cover. Leia thinks it's a horrible idea. Jocelyn is hesitant about the idea because the negativity around the photo has made her feel bad about herself.
She also wants to be "taken seriously" as an artist. Tedros flips the tables and tells Jocelyn that she doesn't take risks. She's constantly playing it safe. Jocelyn claps back and says she's not the one who is new to the music industry, he is.
Xander chimes in and tells her that she cares too much about what other people think. Tedros piles on and calls her music "superficial." Her mother comes up, and he makes Jocelyn talk about her past. Jocelyn reveals that her mom abused her by hitting her with a hairbrush for years. Her mother treated her like a dog.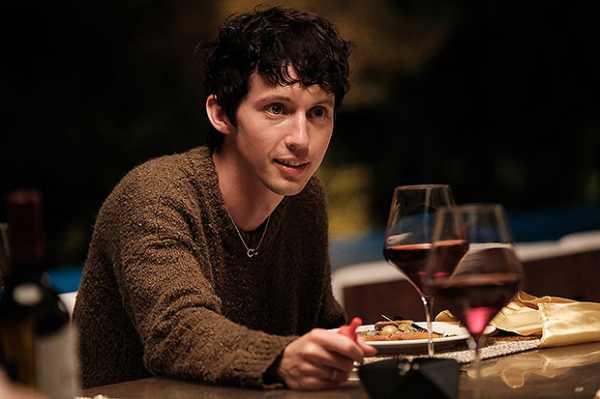 Troye Sivan as Xander. (HBO)
Tedros corners Xander and asks why he didn't do anything to help. Xander clearly feels guilty and says he did what he could for Jocelyn at the time. Jocelyn eventually admits that there's a part of her that feels stuck because her mother isn't around. Tedros tells Jocelyn that she's going to turn her trauma into inspiration. He asks her if she still has the hairbrush her mom used to hit her with.
She brings it to him. Tedros hits her with the same hairbrush as Xander, Chloe, and the others watch. Tedros tells Jocelyn that if she just pushes through the pain, the results will be "beautiful." The next morning, Jocelyn tells Tedros, "Thank you for taking care of me." She's back in another abusive situation. Tedros has stepped into the role of the abuser in her life. The cycle of toxicity and abuse continues for Jocelyn.
Click to Subscribe to Get Our Free HollywoodLife Daily Newsletter to get the hottest celeb news.
View Related Gallery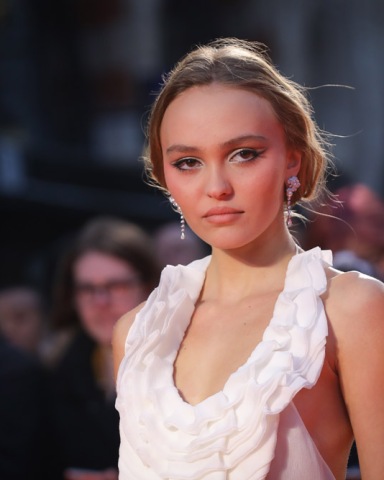 Lily-Rose Depp is a half-French, half-American actress & model and is the daughter of American actor Johnny Depp and French singer, Vanessa Paradis. She splits her time in France & America. Lily has an amazing modeling career and has been an Chanel ambassador since she was just a teen. In fact, she was handpicked by Karl Lagerfeld at just 15 years old. Aside from modeling, Lily has also broken into acting and starred in a few small films before landing roles in the films, 'A Faithful Man,' 'The King,' and 'Dreamland.' She was nominated for César Awards for Most Promising Actress for her performances in 'The Dancer' and 'A Faithful Man' (2018). You can see all of the gorgeous pics of Lily when you click through the gallery!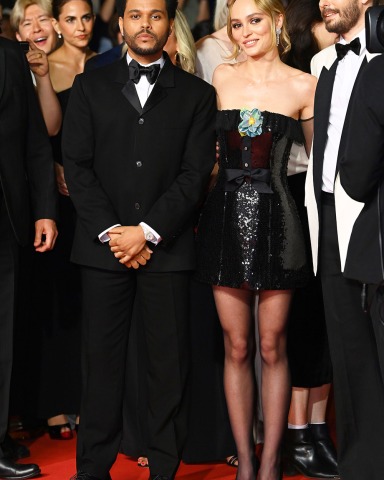 Lily-Rose Depp attends the premiere of her show 'The Idol' at the Cannes Film Festival. She sparkled in a black mini dress alongside her co-star, The Weeknd.
Sourse: hollywoodlife.com