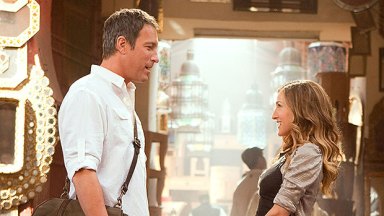 View gallery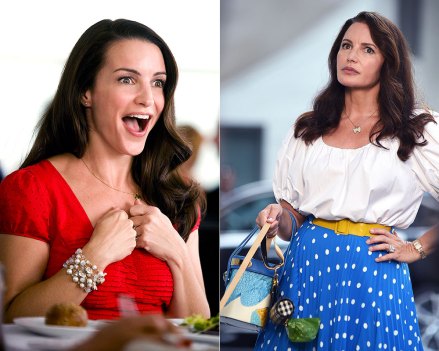 Image Credit: Everett Collection
The hit HBO series Sex and the City celebrated its 25th anniversary on Jun. 6, and many of the series stars and other celebs took to Instagram to vote on who the most terrible man on the show was. When Vanity Fair posted an article to ask their followers to share their thoughts on who the "worst man" was on the show, the A-listers did not hold back! Actor Kyle MacLachlan, 64, who played Trey (Charlotte's first husband) was one of the first to comment. "Alrighty, I'll admit. I did give her the cardboard baby, but I think I more than made up for it by leaving her that spectacular apt…and Schooner…for a brief moment," he joked on the post.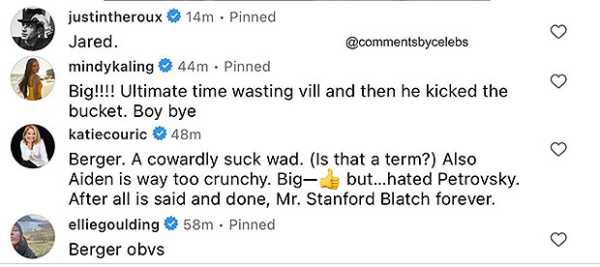 'Sex and the City' stars voted on who the 'worst' man on the show was. (Comments By Celebs Instagram)
Another series alum, Justin Theroux (one of Carrie's season 2 flings, Vaughn Wysel), took to the comments and threw some shade at one of Kim Cattrall's on-screen lovers. "Jared," he commented, referencing Jason Lewis' character. And although actress Mindy Kaling was never on the series, she also had some candid thoughts. "Big!!!! Ultimate time wasting vill and then he kicked the bucket. Boy bye," she wrote, referring to Chris Noth's famous character who was killed off in Season 1 of the spinoff, And Just Like That.
View Related Gallery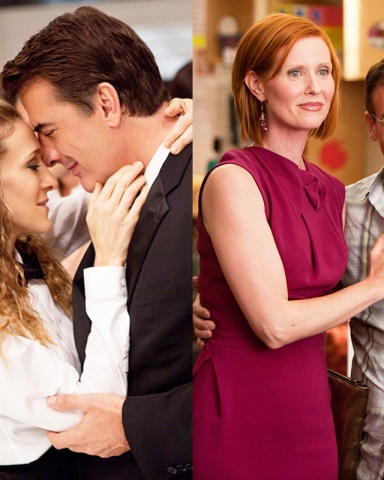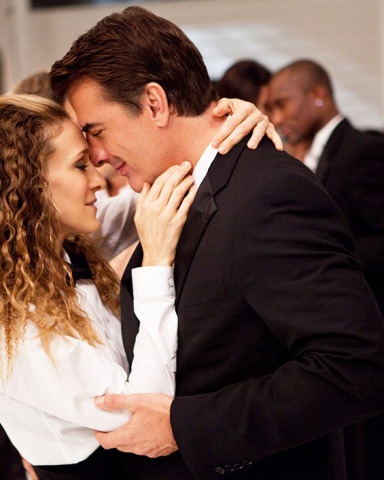 Editorial use only. No book cover usage. Mandatory Credit: Photo by New Line Cinema/Hbo/Village Roadshow/Kobal/Shutterstock (5886033bk) Sarah Jessica Parker, Chris Noth Sex and The City 2 – 2010 Director: Michael Patrick King New Line Cinema/Hbo/Village Roadshow USA Scene Still Comedy Sex and The City Two

Kyle MacLachlan voted on who the worst man on the show was as well. (Comments By Celebs Instagram)
Pop singer Ellie Goulding, 36, couldn't help but call out Carrie's Season 5 boyfriend in the comments. "Berger obvs," she penned, referring to Ron Livingston's Jack Berger. TV news personality, Katie Couric, 66, also agreed with Ellie. "Berger. A cowardly wad. (Is that a term?) Also Aiden is way too crunchy. Big – [thumbs up] but… hated Petrovsky. After all is said and done, Mr. Stanford Blatch forever," she wrote, referring to the late Willie Garson at the end of her comment.
The series' star, Sarah Jessica Parker, 58, who played Carrie Bradshaw for six seasons had many on-screen lovers throughout the show. Ultimately, the two most famous ones are arguably John Corbett's Aidan Shaw and Chris' Big (AKA John). Although Big had his final on-screen time in Season 1 of the show's spinoff on HBO Max, Aidan is set to return for the highly-anticipated Season 2 later this month. As dedicated SATC fans know, Carrie ended up marrying Big in the franchise's first film in 2008, however, many fans always rooted for Aidan despite their second split in Season 4.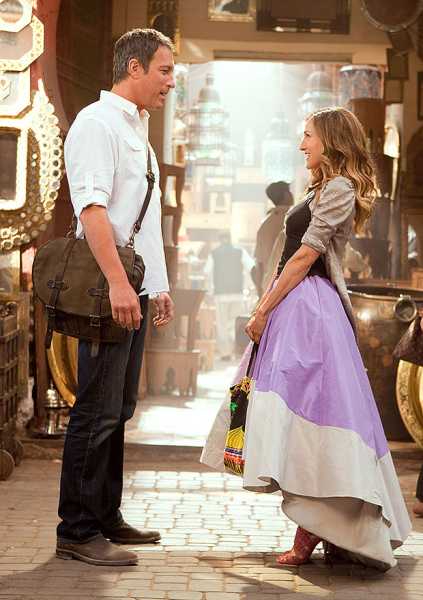 Carrie Bradshaw & Aidan Shaw dated on and off until Season 4. (Everett Collection)
SJP didn't vote on VF's questionnaire, however, she did take to Instagram to celebrate the 25th anniversary in her own way. "It's our silver anniversary but the memories will always be gold. X, SJ," she captioned a photo of Carrie's famous gold necklace on Jun. 6. Many of the blonde beauty's nine million followers took to the comments to celebrate with her. "This necklace signifies so much! It was linked to her identity," one admirer gushed, while a second added, "Congratulations, the show is a masterpiece. Here's to the next 25 years."
Later, Kristin Davis (Charlotte) shared a video montage of the show to celebrate. "It is impossible to believe it has been 25 years! I consider myself the luckiest person in the world to be a part of this story that connects so many of us together," the 58-year-old caption's began. "It has and continues to be a JOY! Thank you to all of you who have come along for the ride. We love you 💗 #satc25."
Click to Subscribe to Get Our Free HollywoodLife Daily Newsletter to get the hottest celeb news.
Sourse: hollywoodlife.com