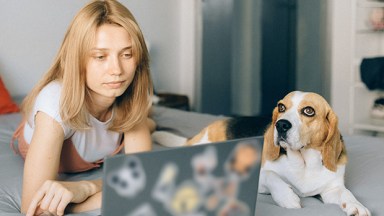 Image Credit: Pexels
If you purchase an independently reviewed product or service through a link on our website, we may receive an affiliate commission. Learn more about our policies and reviews.
Between geo-blocking restrictions and the number of streaming services you need to pay for to get maximum coverage, you can find yourself in a pickle. Luckily, we've got some great tips for maximizing the amount of celebrity action you can stream from home or away so that you can keep up with all your favorite celebs.
Dealing with Geo-blocking
It's super frustrating if you cannot access specific channels because of your geographical location. Geo-blocking can be a problem with streaming services whether you are looking to access a particular show or are traveling and want to catch up with the action from home. In case you weren't sure, geo-blocking is where the service provider restricts the audience based on their location, meaning that you cannot see their service if you don't live in the correct country. It's usually for very legitimate reasons to do with copyright and the agreements they have drawn up with production teams, but luckily VPN services can help you get around this.
Using a VPN effectively reroutes your device's traffic through alternative locations, meaning the streaming service cannot pinpoint your geographical location. In most cases, the default is to let you see the content. NordVPN and ExpressVPN are two such services, but before deciding which VPN to use, you should do some reading and find the best one. Some can only provide access to some locations, so you should check for the countries you need and ensure you are clear on the cost.
Tips to Get the Best from Streaming Services
Once you have sorted the area restrictions, you can also use these clever tips to maximize your choices without spending an absolute fortune on subscriptions.
Clever Strategies for Cost-Effective Streaming
Get more for less by choosing content bundles instead of separate subscriptions. Look for bundles that cover various interests within your budget. Watch out for deals to make your subscription even better. Before you decide, check different streaming services, considering things like devices you can use, new shows and movies, and languages. With a little research, you can find a streaming service that's just right for you.
Start by Finding Out What is On Offer
Streaming apps can unlock a treasure trove of unique content not typically accessible through conventional TV or cable packages. Many of these apps operate on subscription models with various plans at different price points. You are probably aware of the significant services in your country, but there are a lot more than you might think around the globe. Before settling on a specific app, delve into online reviews, and compare the offerings of different services. Ensuring the app's reliability and security is paramount, so stick to downloading from official sources and scrutinize user feedback to avoid potentially harmful apps that may contain malicious software or viruses.
Take advantage of Free Trials
If you are looking for the perfect streaming service, be sure to take advantage of free or cheaper trials. These trials let you try the service without spending money. To start the trial, you will typically have to enter your payment details, as they will automatically begin charging at the end of the period. So, make a diary note to remind you to cancel it before this happens. Read the rules carefully, as some trials might have limits that affect what you can watch. Also, take a binge-style approach and only run one service trial at a time; this way, you can max out on their content. Taking more than one trial at a time limits the amount of content you can stream, so you are better running them one after other rather than concurrently.
Consider Budget-Friendly Alternatives
If you're seeking budget-friendly options, consider alternatives beyond paid streaming services. Many platforms offer free content without the need for a subscription. Some websites have embraced ad-supported streaming, akin to traditional TV broadcasts, where you can enjoy shows or movies interspersed with occasional ads. Additionally, public-domain sources provide access to classic films and work no longer under copyright, offering a cost-free way to explore timeless content. Subscription services like Kanopy or Hoopla offer limited yet free streaming content through local libraries, providing a valuable resource for entertainment. Just be careful that you are looking at legitimate services that are legally offering content. Streaming bootleg or pirated content is still illegal, and you can be in trouble for watching it.
Prioritize a Reliable Internet Connection
A dependable and fast internet connection is a cornerstone of a seamless streaming experience. If you encounter buffering issues or other disruptions, consider checking your ISP speeds or upgrading your current plan. Many ISPs offer specialized streaming packages designed to cater to your needs. Investing in a reliable router can contribute to consistent and faster speeds, ensuring you enjoy a lag-free, high-quality streaming experience. For those frequently on the move, having access to Wi-Fi or a suitable data plan prevents streaming woes when you're away from the comfort of your home. Be sure to check your roaming plans before leaving home, as this is where network providers make a lot of money. It might be better to purchase data for streaming once you arrive in your destination country.
To Sum Up the Top Tips for Streaming Your Favorite Celeb Shows
Streaming is an excellent way to enjoy a wide array of celeb shows and movies without the constraints of expensive cable packages. With the many streaming services available, diligent research becomes paramount in finding the perfect match for your preferences. Leveraging free trials, subscribing to reputable apps, exploring alternative content, and safeguarding your privacy through a VPN are all strategic ways to optimize your streaming journey. Additionally, ensuring a dependable internet connection can make all the difference in the quality of your streaming experience. Armed with these insights, you're well-prepared to navigate the world of streaming entertainment, ready to enjoy any show that comes your way.
Sourse: hollywoodlife.com