View gallery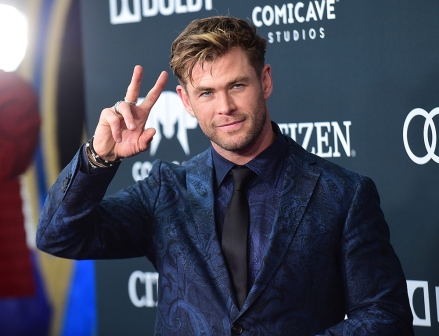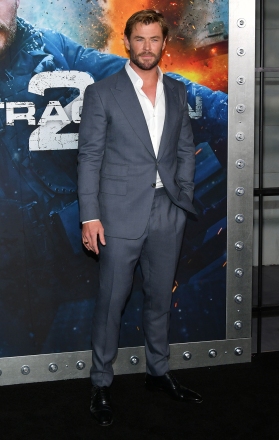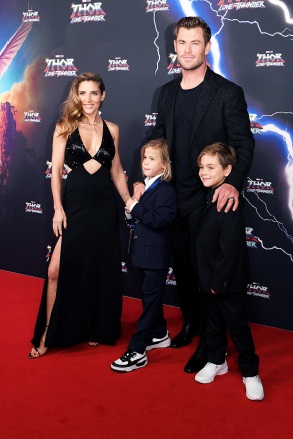 From Thor to former military turned mercenary Tyler Rake, Chris Hemsworth is continuing his streak of being one of the most popular action stars of our generation! While speaking exclusively to HollywoodLife reporter Ali Stagnitta at the Extraction 2 premiere, on behalf of AGBO, the star dished on performing his own stunts, including a 21-minute long fight sequence in the film! "I feel like everything I'd done in the last 10 years kind of led to that point. It was exhausting. And the risk is higher. It's intense it, it's painful at times, but the reward is so much bigger," Chris gushed. "The authenticity and the grit and the grind you see on the screen is real. 95% of what you're seeing in the frame happened on the day and it's captured there. It's not like it was done in post-production months later, it was on the day."
Chris Hemsworth attends the NYC premiere of 'Extraction 2.' (Shutterstock)
While the Thor star has done his fair share of fight scenes throughout his career, director Sam Hargrave, a longtime stuntman and MCU stunt coordinator himself, challenged Chris and the rest of the cast to push their boundaries. "I've done so much work on green screens and special effects and half the time, whatever monster I'm fighting, I don't even know what it looks like. And I go to the premiere, and I'm like, 'Oh cool, that's who I was in a fist fight with," Chris recalled. "Whereas this is real, it's the martial arts training. You're doing your training with these guys, you're sweating in the gym. It's real. It has the truth to it."
"I think there's a real want for films like this that have this kind of integrity within the action. I'm excited for fans to see it," he added.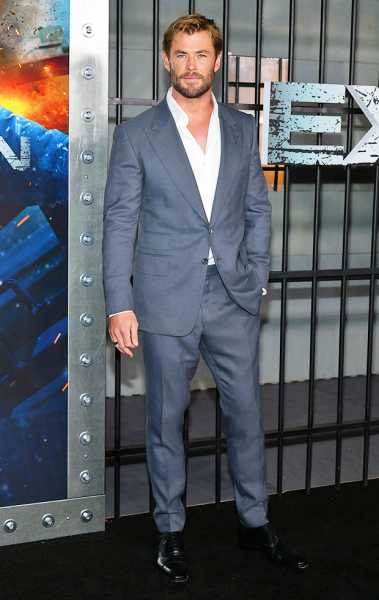 Chris Hemsworth attends the NYC premiere of 'Extraction 2.' (Shutterstock)
In the first installment of the AGBO-produced thriller, fans are unsure if Chris' Tyler is going to make it through the horrific injuries he sustained in the final gun fight with an Indian drug lord and his crew. Of course, we see in Extraction 2, out on Netflix on June 16, that Tyler recuperates with the help of his partners Nik and Yaz Khan (Golshifteh Farahani and Adam Bessa), who refuse to give up on him. In the sequel, the former military man is approached by an illusive Idris Elba — whose character name we don't know — to help his former sister-in-law and her family escape imprisonment and her marriage to a dangerous Georgian gangster. From there, the Russo Brothers deliver some of the most epic, gritty, and bloody fight scenes we've seen from them.
Extraction 2, starring Chris Hemsworth, hits Netflix on June 16th.
Click to Subscribe to Get Our Free HollywoodLife Daily Newsletter to get the hottest celeb news.
Sourse: hollywoodlife.com