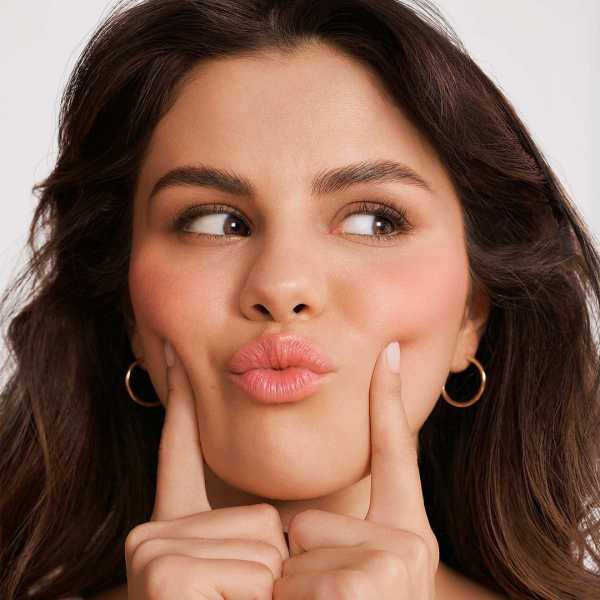 It's that time when sales at every turn seemingly inundate you. You try to gloss over some in the name of responsible adulting, and some you can't pass up. So here's one that deserves your full and undivided attention: Rare Beauty is on sale.
Today, August 11, kicks off Rare Beauty's first-ever sitewide sale. No, this sale isn't on Sephora—it's solely for Rare Beauty's most devoted customers. For its inaugural Friends and Family sale, Rare Beauty is offering 20 percent off everything. That means you can stock up on bestsellers like ELLE Editor's favorite liquid Touch Brightening Foundation, the Soft Pinch Liquid Blush, and brushes and tools. The code to save on all your picks is FRIENDS20; however, the sale does not include eGift cards, bundles, or the Liquid Touch Multi-Tasking Sponge.
To make your shopping experience easier, below are ELLE.com's Rare Beauty favorites to shop for during the sale.
Advertisement – Continue Reading Below
1
Soft Pinch Liquid Blush
Rare Beauty
SHOP AT RARE BEAUTY
The perfect blush does exist and it comes in 12 different shades. I'd say start with Joy—a soft, tangy orange that deposits enough pigment to cover an entire cheek with one swipe—but the true beauty of the Soft Pinch Liquid Blush is mixing different colors to create your own unique shade.
2
Warm Wishes Effortless Bronzer Stick
Rare Beauty
SHOP AT RARE BEAUTY
For those who favor a sunkissed, fresh-from-vacation glow, this creamy, buildable formula stays put even when the sun's rays have left for the day.
3
Positive Light Liquid Luminizer
Rare Beauty
SHOP AT RARE BEAUTY
With eight shimmery shades to choose from, Rare Beauty's luminzer is the best team player on your beauty squad. The formula is lightweight and comfortable enough to be worn on its own for a lit-from-within glow, or to accentuate the high points of your face as the final topper.
4
Liquid Touch Foundation Brush
Rare Beauty
SHOP AT RARE BEAUTY
The tapered bristles are designed to perform as effortlessly and seamlessly as your fingers, sans any mess. Not only can it be used to blend your foundation, but the shape works like a charm to hug your cheeks as you apply cream blush and bronzers.
5
Perfect Strokes Universal Volumizing Mascara
Rare Beauty
SHOP AT RARE BEAUTY
This mascara features densely-packed bristles that coat your eyelashes and widen the eyes—clump-free, might I add—no matter the length.
6
Positive Light Tinted Moisturizer SPF 20
Rare Beauty
SHOP AT RARE BEAUTY
Sun protection is the single-most important step in a skincare routine. Here, Rare Beauty marries a weightless skin tint with SPF 20 to help even out and protect your skin throughout the day.
7
Always an Optimist Soft Radiance Setting Powder
Rare Beauty
SHOP AT RARE BEAUTY
Seal your makeup in with Rare Beauty's silky, non-drying setting powder, which has an insane blurring effect and a built-in lock to preserve the product.
8
Liquid Touch Brightening Concealer
Rare Beauty
SHOP AT RARE BEAUTY
What's great about this concealer is the doe-foot applicator tip, which picks up just enough product to hide any evidence of a restless night while brightening the skin.
9
With Gratitude Dewy Lip Balm
Rare Beauty
SHOP AT RARE BEAUTY
Is it lipstick? Is it a balm? Technically, it's both. This lip balm glides on like butter to reveal a rich color that can be built up or pared down.
10
Always An Optimist 4-In-1 Mist
Rare Beauty
SHOP AT RARE BEAUTY
Niacinamide joins forces with soothing lotus, gardenia, and white water lily to set your makeup in place or give you a burst of freshness whenever your skin may be feeling tight or dry.
11
Liquid Touch Weightless Foundation
Rare Beauty
SHOP AT RARE BEAUTY
Rare Beauty's cult-favorite foundation offers a bit more coverage than its tinted moisturizer. Made in a serum base, the foundation melts into the skin for a natural finish.
Source: www.elle.com